Business
You will soon be able to use Bitcoin to buy Gucci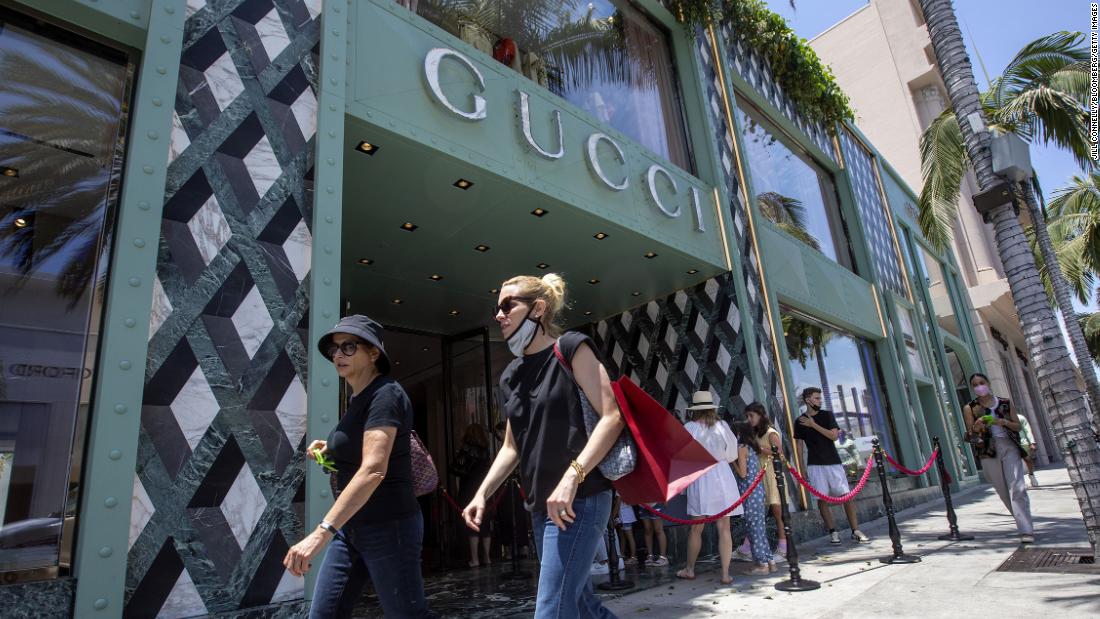 For the pilot project, customers will be able to pay with cryptocurrency at locations in New York, Los Angeles, Miami, Atlanta and Las Vegas from the end of May.
This summer, the program will be expanded to Gucci's entire North American network, according to a press release shared with CNN.
Customers will soon be able to pay for their purchases with over 10 cryptocurrencies, including reputable coins such as Bitcoin (BTC), Ethereum (ETH) and 5 USD-denominated stack coins (GUSD, USDC, USDP, DAI and BUSD). But the brand also accepts payment from several niche cryptocurrencies, such as Dogecoin (DOGE) and Shiba Inu (SHIB). Dogecoin started as a joke, but increased in value after technology billionaire Elon Musk said the meme-based coin could be used to buy Tesla items.
"Gucci is a digital first luxury brand, and this is the next phase of the company's Web 3.0 journey," the brand said in the release.
This is not the brand's first foray into the world of cryptocurrency and digital assets. In March, Gucci debuted the Gucci Vault, a digital store that represents "Gucci's presence in the metaverse," which it plans to use to sell digital assets along with real-life clothing.
The brand has also released NFTs in collaboration with major players in the NFT world, such as Bored Ape Yacht Club and Cool Cats. NFTs, or non-fungible tokens, are unique digital assets associated with a blockchain registration system used by cryptocurrencies. And some of the lively digital artwork is being sold for exorbitant prices. An NFT listed in Gucci's NFT store on OpenSea is listed at 420.69 ETH, equivalent to over $ 1 million.
Other luxury brands have also dipped their toes in cryptocurrency, such as Off-White, founded by the late Virgil Abloh. In March, the brand announced that it would accept payments with cryptocurrency in its stores in London, Milan and Paris, according to Vogue Business.