Business
Whole Foods is closing its San Francisco flagship store after one year, citing worker safety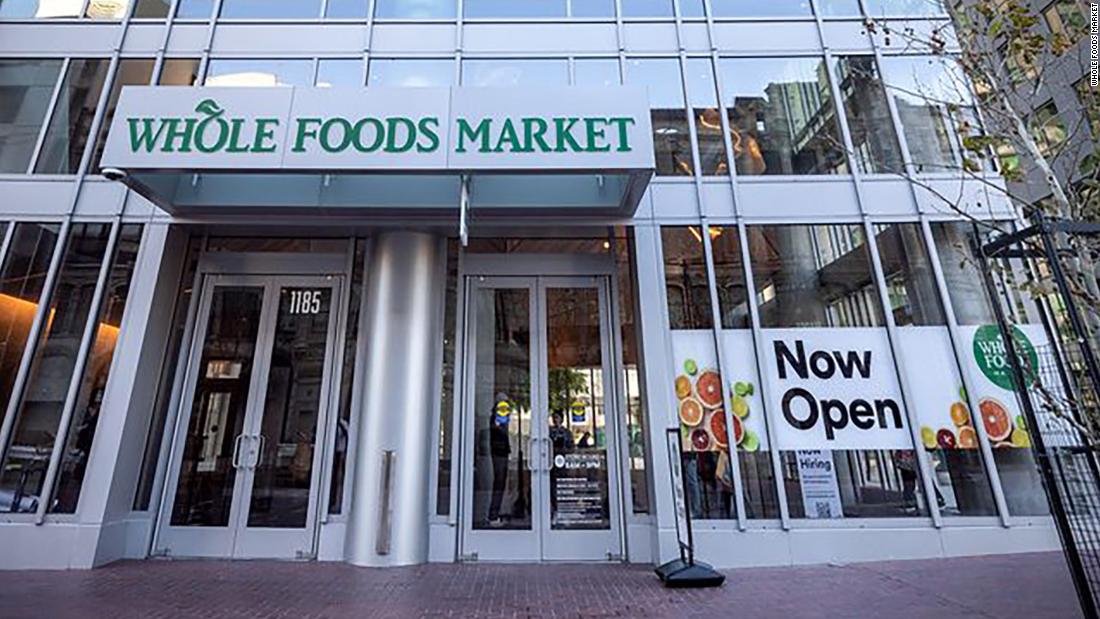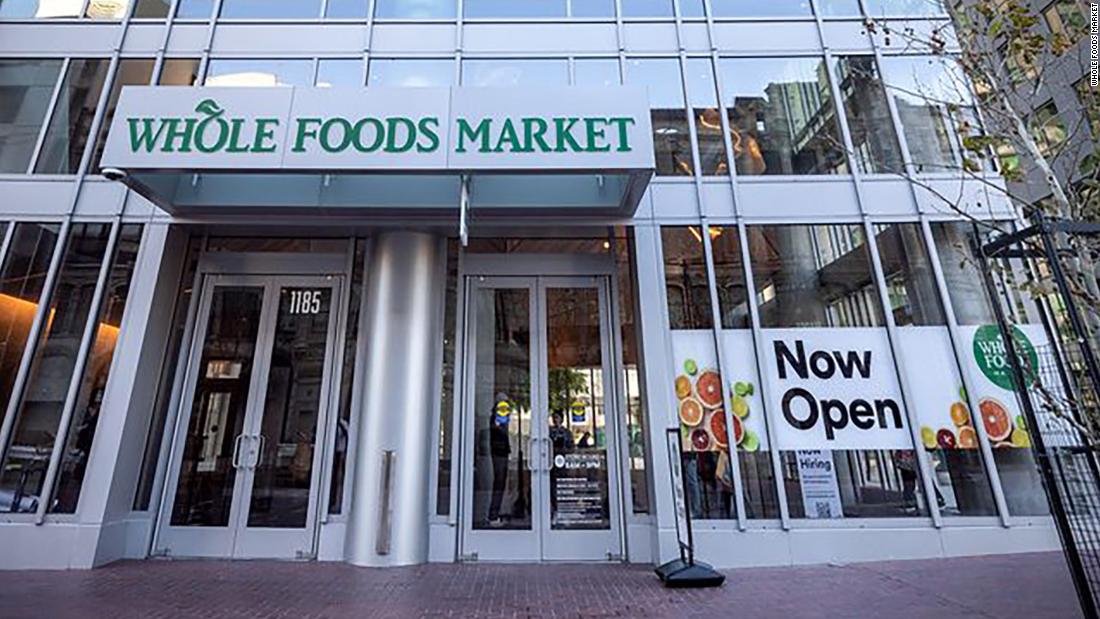 New York (CNN) A huge Whole Foods in downtown San Francisco that opened last year is temporarily closing. The company said concerns about worker safety forced it to close. Theft incidents in San Francisco have received national attention, even though overall crime has fallen over the past six years.
The nearly 65,000-square-foot location on Trinity Place in the city's Mid-Market neighborhood closed its doors Monday to "ensure the safety" of its employees, a Whole Foods spokesperson said. While Whole Foods did not share any additional information about the conditions that led to the store closing, the spokesperson added that it was a "difficult decision to close the Trinity store for the time being."[ads1]; Affected employees will be transferred to nearby stores.
The store at 8th and Market streets will not open Tuesday, the spokesperson said. The store's website has also disappeared.
Noted as a "flagship store" after opening in March 2022, Whole Foods was one of the largest supermarkets in downtown San Francisco. The store sold 3,700 local products and was designed with "a nod to classic San Francisco," according to a press release.
The San Francisco Standard, an independent news website, reported that this Whole Foods location had previously reduced hours of operation last year due to theft and changed bathrooms after employees found syringes and tubes.
San Francisco Board of Supervisors member Matt Dorsey said on Twitter that he was "incredibly disappointed" by the closure.
"Our neighborhood waited a long time for this supermarket, but we are also well aware of problems they have experienced with drug-related retail theft, adjacent drug markets and the many security issues associated with them," Dorsey wrote.
Property crimes in San Francisco have gained national attention due to several sensational videos of thieves in action. While still well below 2017 levels, the city saw a 23% increase in property crime between 2020 and 2022, with spikes in burglary and theft taking the brunt, according to San Francisco Police Department data.
Meanwhile, violent crime statistics in San Francisco have remained relatively stable in recent years. Preliminary police data report 12 homicides in San Francisco this year, a 20% increase over the same period last year. In total, there were 56 murders in San Francisco in 2022, which is the same number of murders the city saw in 2021.
In recent months, national retailers have complained about thefts affecting locations. Chains took action by locking up everyday products like deodorant and toothpaste and adding extra security guards. However, a Walgreens executive recently admitted that the impact of the thefts may have been exaggerated.
A San Francisco Cotopaxi store temporarily closed in October 2022, citing theft and employee safety, and reopened in mid-November.
Cotopaxi CEO Davis Smith said in a LinkedIn post at the time that "large-scale theft and raids" put the store's employees at risk. But he also said he regretted that the closing of the store became the subject of a political debate about crime in San Francisco and other cities.
"We had many jump to our support, some who felt offended by my post, and a few who politicized the closing of our store (because these are the times we live in, unfortunately)," Smith wrote. "To be clear, I never anticipated that our decision to close our Hayes Valley store would become embroiled in political discourse."
This story has been updated from the original version to clarify that the company cited worker safety as a concern.
CNN's Taylor Romine contributed to this report.