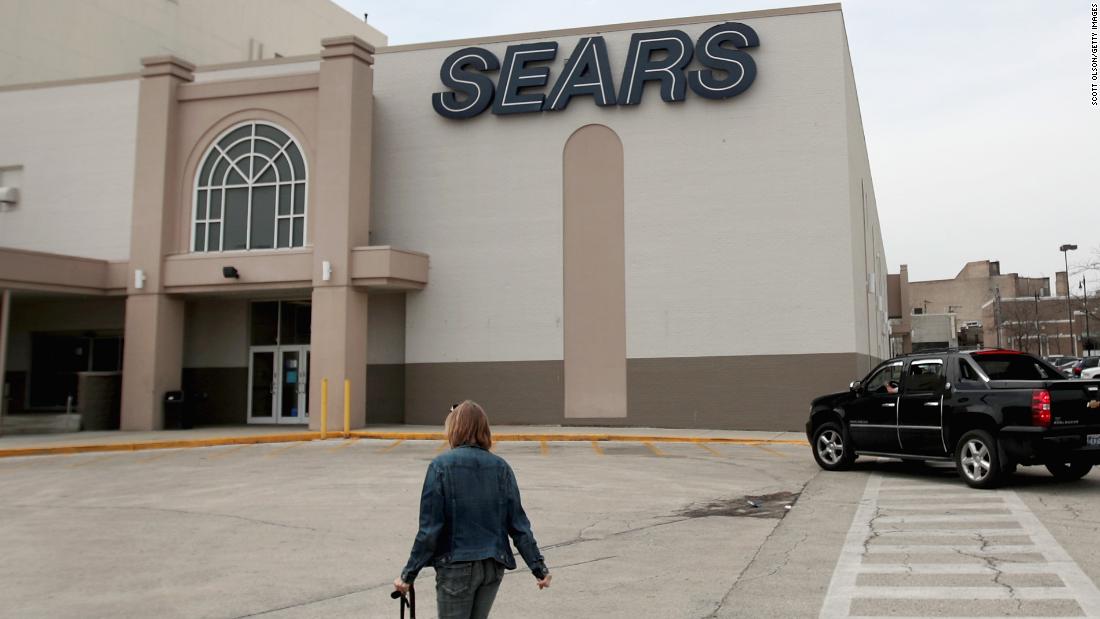 It closes many stores across the United States. Although the privately-owned company has not released an official list, Sears plans to close another 100 or more stores in the coming months, according to several reports, including online message boards thelayoff.com.
So far this year Kmart has closed, or plans to close, around 60 stores, leaving fewer than 100 open. Sears has closed, or will close, more than 30 stores this year, reducing its number to fewer than 200.
When it came out of bankruptcy in February, parent company Transform Co. said. originally it would close 36 Kmarts and no Sears stores. The escalation signals that the turnaround plan is not successful.
Transform Co. refused to comment on the latest round of closures.
"Sears closing stores now, before the important holiday trading season, shows that the company's business model still does not work," Neil Saunders, CEO of GlobalData Retail told CNN Business. "This is not surprising, since Sears never really had a credible plan for survival: it's always been about making cuts to help the bottom line, rather than about how to grow the top line."
He added that the company has made little effort to revive the brand or gain new customers.
"It still comes as a tired company that has little to offer," Saunders said. "In today's retail environment that is not good enough, and it suggests that Sears is still on a journey where the final destination is failure."
Earlier this year, a bankruptcy court approved the sale of most retailer's assets to a hedge fund controlled by Eddie Lampert, the company's chairman, for $ 5.2 billion. His plan was to keep about 400 stores open and secure the jobs of about 45,000 employees.
The company's ever-shrinking footprint is far from 2005, when Lampert merged Sears and Kmart to a $ 1
1 billion deal. Between the two brands, it then had more than 3,500 US stores and more than 300,000 employees. Last year, the figure fell to 1,000 stores and 89,000 employees.
Sears is experimenting with new formats as it struggles to survive. In April, it opened a new store called Sears Home & Life, which only sells home appliances such as appliances and mattresses and is a fraction the size of a typical Sears. Only three stores have opened.
Sears & # 39; Decimated Domination
Founded in 1893, Sears became the most important retailer and largest employer in the United States in the mid-1900s. With its network of stores anchoring malls and its directory business that provided virtually everything a shopper could want, both
Walmart
(

WMT

)
and
Amazon [19659013] (

AMZN

)
of his time.
It has been overtaken by larger and more aggressive retail rivals. Large box dealers like
Target
(

TGT

)
and
Costco
(

COST

)
offer lower prices and a wider choice.
Sears has lost in excess of $ 12 billion since the last profitable year in 2010 and until the bankruptcy filing in 2018.
– CNN Business & # 39; Chris Isidore contributed to this report.
Source link