Business
VW unveils its first new electric car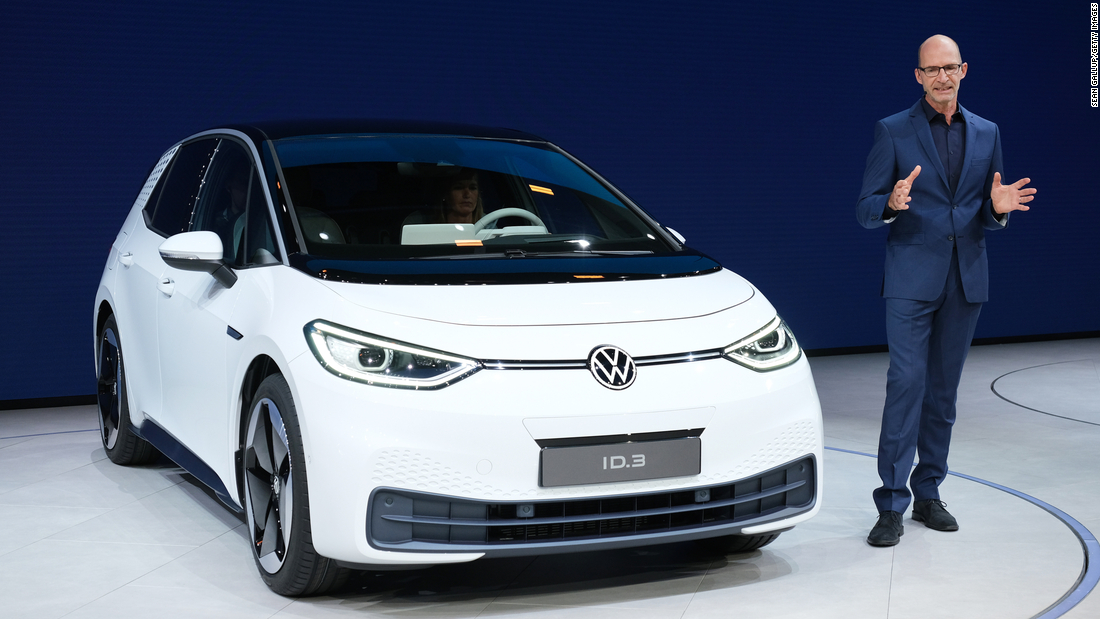 ID.3, a compact hatchback, is the first in a planned family of ID electric cars from the automaker. It's about the size of a Golf on the outside, but with a shorter hood – since there is no engine – and a larger, more spacious passenger area.
At their Volkswagen Group event in Frankfurt, Germany, VW executives told a lot about how ID.3 needs to represent Volkswagen's return to his early days as a similar manufacturer of fun cars like Beetle. So designers gave ID.3 a gently smiling "face" in front, with headlights that would turn on and flicker like eyes as the driver approached.
The brake and accelerator pedals are also decorated with pause and play icons as an MP3 player. VW also promises it will be fun to drive, but we'll see that later.
The base car starts at less than € 30,000 euros. The first cars will be delivered to customers in Europe in the spring.