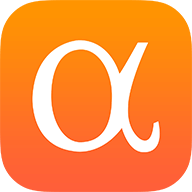 Brent crude recovered to a nearly 20-week high of $ 42.80 per barrel as WTI also rose to $ 40.32 per barrel. Brent averaged $ 40 a barrel for the month of June, almost the same as for the entire first half.
Oil prices have been on a narrow band for the past two months as OPEC + production cuts achieved the desired goal of bringing stability to a market threatened by volatility. Now that a new price decline of the kind seen in April seems unlikely, the second half of the year may be witnessing an even higher average price.
The second half of 2020 saw a positive start for oil exporters as global demand began to recover and liquid storage also began to drain. In addition, positive economic and labor data from the United States increased momentum, more than offset concerns about the increase in coronavirus cases in the world's largest economy and largest consumer of crude oil.
Such positive global production data was made possible by OPEC + production cuts which helped to balance the market. Saudi Arabia has led from the front with making good commitments to reduce production. It all claims well for the second half of 2020.
Original Post
Editor's Note: The summary balls for this article were chosen by Seeking Alpha editors.