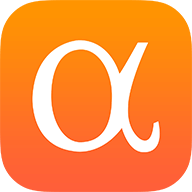 Eli Lilly and Co (NYSE: LLY) Morgan Stanley Global Healthcare Conference Call 16 September 2020 15:30 ET
Business Participants
Joshua Smiley – SVP & CFO
Conference Call Participants
David Risinger – Morgan Stanley
David Risinger
So good afternoon everyone. Thank you so much for joining this session with Eli Lilly. I am very pleased to welcome Josh Smiley, the company's CFO. So I just need to start with the standard disclaimer, so I need to read it quickly. Please note that this webcast is for Morgan Stanley customers and appropriate Morgan Stanley employees only. It's not for press members. If you are a member of the press, please disconnect and contact us separately. For important information, see www.morganstanley.com/researchdisclosures. If you have any questions, please contact your sales representative.
Question and Answer Session
Q – David Risinger
And I figured we would just jump right into it. So Josh, maybe we can just start with your assessment of prescription market recovery and whether Lilly is on track for the updated guidance it provided when it reported 2Q results.
Joshua Smiley
Yes. Yes. Thanks, Dave, and thanks for the time. I appreciate the opportunity. I think at the end of the second quarter, we talked about that we saw good recovery in health care utilization. We saw a trend of improvement in – started in the US, and started in late May to June and July. We said that we expect in the 4th quarter to see the prescription development return to the level before the pandemic, especially in the new prescription area. We see it.
I think what we have seen since July is in our therapeutic areas. We see that utilization trends back up 90 plus percent compared to February or the rolling average before the lock started. And that trend continues, I think, even as we begin to drill into hotspots or segments around the country. I think that even when we see a kind of resurgence, I think doctors and patients have figured out ways to get to the doctors safely, even though there is concern about the virus. So I think we are on the right track, at least for the trends around the use of health care. I think we are starting to see that the recipes from new brands also follow that usage trend.
So we feel pretty good about the volume opportunities we see, I think, for our brands in general. From a competition perspective, nothing changed during the pandemic, so it's really about bringing up the total patient volume again, and we see that happen.
David Risinger
Excellent. Great. And in fact, before we turn to some of the detailed questions I have, I would actually like to get your perspective on the evolution of returns and R&D. And I asked that because I looked at your background here, and you obviously had the responsibility for finance and R&D organization many years ago.
Joshua Smiley
Yes.
] David Risinger
So you have seen the development of R&D productivity and the economic assessment of R&D productivity. So it would be great to just hear from you some thoughts on the development and how you are now measuring it on Lilly and what you are striving for.
Joshua Smiley
Yes. I think first, and like you said, Dave, I've had a long history. The products we launch today or started launching, things like Trulicity, I was part of the finance team when they were just project ideas, so it's very gratifying to be at the back end here. But things have changed a lot. I think what we are really proud of in our R&D organization is the increase in the speed of development we have seen in recent years. We moved from probably, in the middle of the last decade, to being probably among the worst when we just wanted to look at apple-to-apple comparison of development timelines and – to one of the best. And that is, I think, the biggest change we are seeing is that we now have the opportunity to look at a project that is entering Phase I and can see – and that obviously depends on the therapeutic area and the development plan. But in general, we see years that we have been able to take out of our timelines for historical development.
It has enormous benefits. Of course, you get better treatments for patients faster. But from an economic perspective, the opportunity to launch 2 or 3 years earlier brings with it a competitive advantage. It obviously leads to sales on the back. So I think ours – now when we make assessments about investments at an early stage, they look much more attractive than they did 5 or 6 years ago because we have a time value for money and longer time to sell the product in a better competitive position. So I think that's probably what's most interesting to us.
However, I think we have learned a lot about how we can evaluate and develop projects. And I think one of the things we saw from previous portfolio assignments is that if you do not have good Phase II data that can inform things like dose and patient population for Phase III, the chance of success in Phase III is pretty low. It's more like a crapshoot, 50% or less. Our success rates in phase III over the last 3 to 4 years have also improved considerably. So we have – we move faster and with greater security or less risk of where we get to the back end. So you put all this together, and I think the return on R&D investment in recent cycles looks very good.
We use as EvaluatePharma, which takes your forecast, everyone else's, and puts them together. And when we look at it, I think, and compared to other companies, we feel that we have a very productive R&D organization. So if you only look at the use over a reasonable period of time in relation to the inherent value captured in the portfolio, we tend to look very good.
And I think it's for those reasons, speed, better probability of success and of course we tend to reach focus – we used to be, when I started doing R & D, economics, we were in 10 – 10 or 11 kinds of areas that we focused on. We have really limited it to places where we have very good scientific expertise. We are in five therapeutic areas now. I think we know what science is. We know what patients need. We know what doctors want. I think it helps us too.
David Risinger
Excellent. It is very useful. So maybe we could move on to the diabetes portfolio, which obviously has a huge long-term growth potential. Could you just characterize the penetration of the classes with speed that matters to Lilly, including GLP-1 and SGLT2 just to give us a feel for the runway you see in the portfolio?
Joshua Smiley
Yes. First in GLP is what we have looked at, when patients go from oral to injectable drugs, we look at the first injection as a meaningful marker. And right now, in new prescriptions or new-to-treatment starts, GLPs get about 50% of the injections versus basal the other 50%. I think the data is very convincing, it should be almost 100% GLP first before moving on to basal. So I want to say just from that point of view, it's a great opportunity.
Of course, if you translate it to – it has grown. So if you look at the total prescription, there is still only 1/3 of the total prescription in that injection area. The first injection room is GLP versus basal. So you have more than double the opportunity just from the patient's type of population that we focus on today for GLP. So absolutely, you can project for many years significantly double-digit, 20% growth type and feel good.
We see that the greater opportunities are coming, not only that population today, but can you keep the patients on – can you get the benefit of a GLP anymore? We just got approval for higher doses of Trulicity. We think it will help. Can you start treatment earlier? We believe that with the next generation of GLP, as tirzepatide, I think it is a compelling reason to think about getting patients to a product like tirzepatide because of the weight loss benefit and the deep ability to reduce HbA1c. We think we can expand the cake further. So a long way to say that there is a lot of room to run in the GLP room.
I think in SGLT2s, if we look at some kind of total prescription there, I think only about 15% of the diabetes prescriptions are SGLT2s. And if you look at the data on cardiovascular benefits, heart failure, it's pretty compelling. Then again, I think we would look for Jardiance and – as a market leader, but SGLT2 in general continue to grow at quite significant prices. There – again, that is – you can make a case that the number should be tripled or more than where we see SGLT2 utilization today.
David Risinger
Very helpful. And as for 2021, so just swinging here and the revenue outlook, I think you mentioned recently that over 90% of your form contracts were put off this summer. So you can only frame your visibility for 2021 at this point, and how should we think about volume and net price components?
Joshua Smiley
Yes, sure. For the United States, there are three major commercial payers. They make their form decisions when we negotiate with them. We tend to refer to them when it comes to announcements. But we are pretty close to being completed by 2021, and we feel very good about the access we want to add. So what we have said is that we have – if you look at our portfolio today, with the exception of Taltz, really, if you look at our diabetes portfolio, our migraine portfolio, we have about 90 plus percent availability today. So we have really good commercial and part D availability. We feel that it will last in 2021.
And we get Taltz where we have not had as good access. We have a major change or victory announced at ESI, so Taltz will be the preferred IL-17 agent there. So it is step by step good. I think when we add all this up – across all our segments, our expectation is probably on an apple-to-apple basis, that net prices will fall in the low single digits. So to maintain access and in some cases upgrade the access we have today, in total, is what we see.
So the second factor there is what does the segment mix look like? And I think there, we expect that we will see a little more Medicaid utilization in 2021 than we see in 2020. It is a function of the US economy. So we think there will be some headwinds. We talked about it on the Q2 call. So if we quantify it today, we make estimates based on what the economy looks like and everything else. So we think there's probably an increasing headwind of between $ 100 and $ 200 million in & # 39; 21 or something like maybe 1 point.
Then I think the wildcard, of course, is what happens with legislative changes or administrative changes in government programs. I think we always expect – we build some buffer in our minds and expect something to happen that has happened almost every year since I have been in this job. But right now, most of the things we see as potential changes tend to be in the 1- or 2-point effect. So I think it is – we have not given specific guidance for 2021 yet, but I think it is in that low to single-digit net declines across the portfolio or across segments, is probably a good place to think about it now.
And it feels very manageable for us, because for the second part of your question we see absolutely double-digit volume options in the United States. We continue to expand our core brands and core franchises as well. And then we will add the whole year with Retevmo next year, early adjuvant for Verzenio, we expect an approval there. So I think we have some good extra growth opportunities in 2021. So we'm pretty optimistic, I think, about the opportunity in the US and around the world.
David Risinger
Excellent. And with regard to the form change that you had mentioned for Taltz, can you inform us a little bit about when it affects gross to net? Meaning, are you taking reserves in the third quarter of 2020 due to the price adjustment assumption or – and / or how is it spread over time?
Joshua Smiley
Yes. So the change will take effect on January 1, so that's when the new pricing for ESI comes into force. And the way we do our accounting is that we do everything on an ongoing basis. So when we send the product, we make an estimate of where the product will be and what the discounts will look like. So we would not do that. I think, on your question, we would not make any reservations in advance. It will really be January 1st. We will make a new estimate when we send Taltz to what the final final price will be.
What you see though is that we make the first accounting when the product leaves the quay. , then we get the bill – they – the product is going to McKesson or Cardinal or ABC, then of course it goes downstream and so on. So we always make adjustments when we receive invoices from ESI or California – Medi-Cal or something. And that's what you see this spring – the lump in our quarterly results is. We would say that we thought that 8% of Taltz that we sent in January 2021 would end up in ESI, and it turns out that it was 9%, so therefore we have to make an adjustment there. So we do not do anything to try to smooth. Again, I think we follow what is proper accounting. And unfortunately I think what sometimes does is that you look a little lumpy in the results, and we come back and say that we have made a previous period adjustment.
It's really just because we can only predict where we think the product will go, and then we meet it quarterly when we receive the invoices. All this is said, I think what you can expect for Taltz for that ESI book, that we want a lower net price, but – volume that we think more than compensates for it, otherwise we would not have made the deal.
David Risinger
Ok. Very good. It is useful. So when I actually talked about clumsiness, obviously the second income was much stronger than expected in the 2nd quarter, which will present comparison problems. How would you just characterize it? Of course, I believe that market investors should look through it, but it is a swing factor that people can not model and predict very easily, and must have footnotes in their models – to remember the discrepancies in previous periods, et cetera. So how would you ask us to think about it? And are you thinking of any changes in future guidance or something like that?
Joshua Smiley
Yes. I think first, I want to say that the change – the accounting change was last year where shares that we own – public shares that we own, we have mark-to-market. It used to be that you would recognize the gain or loss when you sold, or you kept them at book value and then recognize the gain or loss when you sold. We now mark them for marketing every quarter. We try to be – I think we try to have as few non-GAAP adjustments as possible, so we just went with that accounting change.
What we saw this year, however, is, I guess, a good problem to have – about $ 2 billion in stocks we own, which are mostly a function of venture capital investments we make or stocks we take with biotechnology partners. If we have a partnership with them, they greatly appreciate it and we recognized that in – a little in Q1 and more in Q2. I think it's a bit – so we try to be transparent about it.
Our guidance for the second half of the year assumes only that we hold, not that we still have gains or losses, which of course we can have, either. So we try to call it out as much as possible. Yes, I think it makes sense to look at this now. This may be something we in the future kind of exclude from our non-GAAP income, so you do not see that kind of movement. If we do, of course, we'll be clear on that, and we'll come back to a comparison of apples to apples.
But I think so – in 2019, I have always said, it's not that big of a deal. I think we see quite big turns now. Again, the good thing is that they have been very beneficial to us, and it's real. Finally, if we choose to sell these, it is real money, but I think it creates distortions in the income statement.
David Risinger
Yes. Well, you have to remind Dave Ricks of some of these gains when you have your personal year-end assessment with him, since you are an important part of several of the transactions that have yielded big gains.
Joshua Smiley
I'll call you to remind him. Thanks.
David Risinger
So considering tirzepatide, obviously your management team has conveyed enthusiasm for tirzepatide. Maybe you can just summarize the last set of comments and expectations for phase III effect and side effects compared to phase II.
Joshua Smiley
Yes. And first I want to say, I think the trust you hear is, I mean, we are as safe as we could be at this point. Of course you have to – as you mentioned, I have run R&D from a financial perspective for a long time. You do not know until you see the data. But the reason for our trust is our history in the GLP space that we can – Phase II data tends to translate quite well into Phase III and efficiency, and when it comes to overall security, we feel we know this pretty well.
Of course, the thing that everyone really thinks about is tolerance. And can you get to the higher doses of tirzepatide, and you get that benefit without patients falling out? I think our trust there is that we have a relatively step-by-step, slow titration plan that we believe, in the end, based on our modeling and phase II experience, provides similar types of dropouts or tolerance to what we see with Trulicity. So that is the basis of our trust.
What will – that trust will be proven or disproved at the beginning of the fourth quarter when we get the first phase III reading. And then the phase III trials will be read out between the end of the 4th quarter and early next year, and then the goal will be to present all the data there in medical meetings in the first half of next year. I think we are – then, of course, the commercial or scientific possibility or the clinical possibility if we can replicate the phase II data in terms of HbA1c reductions and weight loss, we think this is a truly unique and step change option for the treatment of diabetes and potentially NASH and absolute obesity.
David Risinger
Excellent, great. So then you have had some positive news about your COVID therapies. Can you update us on the latest news? Obviously, maybe just summarize it quickly, but talk even more importantly about how you think about it from a financial point of view. You obviously put a lot of money into trying to help the world solve or solve this challenge, but it would be great to hear some financial highlights as well.
Joshua Smiley
Yes. Yes. First, just to summarize, on Monday we released data on – by Olumiant or baricitinib that when combined with remdesivir, it showed an advantage versus remdesivir alone, 1 day faster out of the hospital and other secondary improvements in the progression of the disease. And otherwise we think it is a meaningful result. This is one that is pretty straightforward. We will work with regulatory agencies around the world on potential authorizations. But Olumiant is already approved. It's a small molecule. Hospitals can buy it today. Once it has been approved, we will not do anything special here. We will take advantage of the commercial price that is already in the market.
In the United States, that means about $ 150 per day for 4 milligrams, and that is what it was studied in the study. And that is for patients who are already hospitalized. So I think the financial opportunity there is relatively modest. You can do math, but it's probably in the tens to low hundreds of millions of dollars over a predictable period. But I think more important is that if it helps the sickest patients to get better faster, we feel very proud of the result and the ability to hopefully bring it to patients all over the world. This is a small molecule. We can make a lot of it, so I do not think the offer will be a problem here. And I do not think total costs are going to be a big problem for health systems.
But I think the more complex, but more honest, exciting are the antibody data we released today. This is a Phase II study. And it is a relatively small dataset. But first I think, we are just very proud that this is the first clinical study that has been read out on antibody. We left – of course the industry went from no, nothing happened here to several studies that now looked at antibodies, and of course vaccines.
We believe that an antibody treatment here will be important, certainly as a bridge against broad vaccine distribution and potentially, even when we have broad vaccine distribution. Not everyone is going to get it, no matter how effective it is, all those kinds of things. So we are really encouraged by the data we saw today. There are still ways to go here. We must work to continue to generate data, work on potential paths towards some kind of approval, emergency use or whatever it may be.
I think if that happens, we will feel good about the investment financially. . I mean I do not want to say that this should be a reason for someone to make a new investment in Lilly or something else. This is not a long term game for us. But yes, I think we've said that based on the clinical and production work we do today, I think we'll definitely be investing hundreds of millions of dollars this year, probably upwards of $ 300 million on antibody efforts.
So if we're successful and this becomes at least a temporary product, I think we'll probably more than pay for that investment. But again, I think it's a long way to go here to understand how long it is an advantage from an antibody perspective, how widely distributed it is. The big thing for any of us, whether it's Lilly or Regeneron or Bayer or something else, I think is going to be the supply. It takes several years to build a new monoclonal antibody plant. So I think we all work on how to create the most capacity possible. Our focus for 2021 will be to try to re-configure our own plants, collaborate with others to try to have millions of doses available again, pending the data we released today – continue to mature and look good out.
And I think in that case you will see a reasonable economic advantage there. But it's probably, as I say, I do not want to say that it will change Lilly's fortune in the long run, but it is so exciting for the people who have worked on this. And if we can keep people out of the hospital with COVID, then of course it only has a huge benefit for the world and for the economy and everything else.
David Risinger
Excellent. That's a great perspective. So I wanted to ask a new R&D question and then turn to some final financial questions. So obviously, Lilly is a leader in the development of neurodegeneration and Alzheimer's disease candidates. Can you just remind us what the next readings are, timing, etc.?
Joshua Smiley
Yes, sure. We have two, we think, exciting opportunities in phase II right now. So the first is donanemab, which is our amyloid antibody. That is – the phase II study will be read out at the beginning of next year, so early in 2021. We like the drug. We think it is among the best we have seen in terms of the ability to remove plaque. If the plaque clearance in a mild to moderate setting has a clinical effect, we believe this is the right drug to really test it in the design of the experiment. It is a placebo-controlled study with good clinical endpoints.
So of course we've been in Alzheimer's for a long time, and the attempts are always disappointing. But I think in this case, we are – crossed with the fingers, that we will see something. And I think if we do not, and I think we have given – we have tried this mechanism as much as possible. In the second half of the year, we get a phase II reading of our antitou antibody. Again, I think we like the drug. We like the design of the trial. We probably even have – we had to see, right? I mean I think this is going to be – we're just starting to see readings about that kind of rope approach.
So I think we cover what we think are the two most likely drug options for Alzheimer's, and we will know all about it in 2021. I think donanemab, one that we should give and how much we know about amyloid, what we know about solanezumab, what we know about aducanumab, i think it's a great read for us. I think my opinion is that it is – most investors think there is a low probability of success. But I think it's a great test, and of course, as you know, Dave, we need Alzheimer's medication, and we like the clinical study we're running here.
David Risinger
Excellent. And can you just remind the audience that plaque removal is more important than aducanumab? Can you just describe it briefly?
Joshua Smiley
Yes. Again, based on our assessment, it is based on our Phase I data and comparisons and what we can do in a non-clinical setting. We believe this is a deeper and faster clearing of the antibody. Then again, I think to the extent that you think aducanumab has a real effect, and I think most people think it probably does, and maybe it's modest, I do not know, we think that this drug will probably show something more from a clinical perspective. Again, however, I think the big question is, is it faster, deeper clearance? Is it meaningful at all? If so, I think we think we have a great substance, and we think we want phase II data that is quite robust.
David Risinger
Excellent. Great. And then just to end the economy. How does Lilly think about her long-term outlook for revenue growth and the mix of volume and price? And so if you could also just talk about operational influence and what your expectations are for reasonable assumptions for a long-term operating margin.
Joshua Smiley
Yes. I think from a top-line perspective, if we break into a couple of periods, if you think between now and 2025, we have said that we expect top-level growth in the entire industry. We have not provided a specific number. You will be better at it when it comes to how you look at all the different companies. But I think to be in that area, you have to be up in the high single digits on a net basis. We have already alluded to the fact that we expect a decline in net prices in the United States, and this is built into our expectations.
So I think to generate such a number over a five-year period, we expect double-digit volume CAGR. I think you just have to be there given what we've been talking about. We think it is very achievable. We have to perform. We are in very competitive classes. But you look at what we have when it comes to the runway at Trulicity, we've talked about GLP and the new indication for high-dose Verzenio with adjuvant coming next year. We just launched Retevmo, Taltz. I mean we are – we have a series of drugs that have already launched or that have new data on the way that we think gives us plenty of runway to achieve that kind of numbers through 2025.
I think good piece in that as well on operational influence is that most comes through either scale or adding new data or new indications to existing brands. So every dollar of sales that comes from these things should lead to more operating power. So our expectation by 2025 is that we will have the operating margin from 31% this year, which is our goal, to the mid to high 30s. Certainly, from an SG&A perspective, it should develop towards the high 30s. The reason I think we have a slightly wider range is that we want to make sure that we invest in R&D at the levels that will continue to drive growth after 2025.
And if we grow at peak levels for – until 2025 we need to have an R&D engine that has more performance because we are just going to be a bigger company. So I think that's the part where you can expect to see continued investment, although we will demand and expect a lot of productivity from the R & D side.
I think the second half of the decade, then I think it would be, in many of these cases, continue to grow these brands, but then you will see the benefits of products like tirzepatide. Other products in the pipeline that we are happy with are mirikizumab, our IL-23, especially in the IBD indications; lebrikizumab, our acquisition of Dermira. We see an opportunity there in atopic dermatitis. And so the next product from the Loxo acquisition, our BTK inhibitor, we have been quite encouraged by the early data we see there. So it continues to replicate. We see a great opportunity second half of the decade certainly for that drug.
So I think there is no reason why in the period 25 to 30 we should not also talk about high growth rates because we like the pipeline that we have. And again, these would mean that you have to spend for these processes. I think – I do not think there is any reason why we should not think of something as a 40% steady-state operating margin target. I think if we get higher than that, we're probably worried about, are we not making enough investment in the next generation?
David Risinger
Excellent. Well, that was a great way to wrap up, so thank you so much. I appreciate you joining us, and hope you have a great rest of the conference. And operator, you can sign it out.
Joshua Smiley
Yes, thank you.
David Risinger
Thanks again.