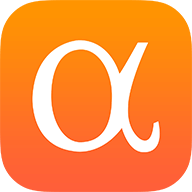 Teladoc Health, Inc. (NYSE: TDOC) Q2 2020 Results Conference Call July 29, 2020 16:30 ET
Corporate Participants
Patrick Feeley – VP of IR
Jason Gorevic – CEO
Mala Murthy – CFO
Conference Call Participants
Ryan Daniels – William Blair
Lisa Gill – JP Morgan
Stephanie Davis – SVB Leerink
Sean Wieland – Piper Sandler
Daniel Grosslight – SVB Leerink
Charles Rhyee – Coven
George Hill – Deutsche Bank
Matthew Gillmor – Baird
Sean Dodge – RBC Capital Markets
Jailendra Sing – Credit Suisse
David Larsen – Variety Research
Operator
Welcome to Teladoc Second Quarter 2020 Earnings Conference Call and Webcast. In this, all participants have been in a listening mode, and the floor will be opened for your questions after leading prepared comments. [Operator Instructions]
It is now my pleasure to address the floor of Patrick Feeley, Vice President of Investor Relations. You can start.
Patrick Feeley
Thank you and good afternoon. Today, after the market closed, we released a press release announcing the financial results for the second quarter of 2020. This press release is available in the Investor Relations section of the website teladochealth.com.
On this conversation to discuss the results is Jason Gorevic, our CEO; and Mala Murthy, our Chief Financial Officer. During this conversation, we will also give our outlook for the third quarter of 2020, and our prepared comments will be followed by a question and answer.
Please note that we will discuss certain non-GAAP financial measures that we believe are important in evaluating Teladoc Health results. Details of the relationship between these non-GAAP measures and the most comparable GAAP measures and their reconciliation can be found in the press release posted on our website.
Please also note that certain statements made during this conversation will be forwarded look at statements as defined in the Private Securities Disputes Act of 1995. Such forward-looking statements are subject to risks, uncertainties and other factors that may lead to the actual results of Teladoc Health differs significantly from those expressed or implied during this conversation. For further information, please see our disclaimer in our press release and our submissions to the SEC, all of which are available on our website.
I will now transfer the call to Jason.
Jason Gorevic
Thank you, Patrick, and thank you all for joining us this afternoon. After the market closed, we reported the results from our second quarter, 2020, which was characterized by out-competition across all important financial and operational calculations driven by broad-based strength throughout the business.
Our revenues were particularly strong in the quarter, increasing by 85% the year before to $ 241 million. As a result of the increased demand for our services from customers and consumers, as well as the inclusion of the results from InTouch Health for the second half of the year, we are significantly moving forward, including revenue guidance for the full year of $ 980 million to $ 995 million. This represents an increase of $ 170 million to $ 180 million over our previous sample, including an organic increase of over $ 100 million.
There is no doubt that the ongoing pandemic sheds light on the integrated role that virtual care plays in health care. I recently shared the virtual scene with US Secretary of State Alex Hazar. When asked about virtual care, Secretary Hazar said, "I think we would have a revolution if someone tried to go backwards in telemedicine. This is now an integral part of our healthcare system. I do not think I could have said it better.
The pandemic has accelerated the widespread adoption of virtual care, and I'm sure it will not return. To that end, although it is earlier than usual for us to look ahead to the coming year, due to the significant amount of change experience this year, we thought it would be useful to give you a preliminary view of how we think about 2021
The enormous momentum and demand we see across the business for a comprehensive product offering, including an impressive pipeline of new opportunities, gives us confidence to provide a preliminary outlook for revenue growth of 30 to 40% for 2021.
As a market leader, we have seen a significant increase in demand for our services. In the first half of the year, we boarded nearly 15 million new paid members in the United States, including 8.5 million new members during the second quarter, all of whom have come on board under the traditional PMPM plus visitor fee model.
The marketplace has noticed our results during the COVID outbreak. Our performance during the crisis, including the unparalleled reliability of our platform and our ability to quickly board medical capabilities, has further enhanced our reputation and distanced Teladoc Health from the competition.
As a result, we see increased inquiries for new potential takeaways. For example, we recently signed a contract to offer our entire package of clinical services to a Fortune 50 media company with over 100,000 employees. This was a competitive take away that came to us due to our broad and extensive product portfolio and is scheduled to be launched this autumn.
When we visited volume, we gave about 2.8 million visits in the second quarter, which represented a growth of over 200% compared to the second quarter of 2019 and an increase of 35% sequentially during the first quarter, despite because the second quarter was historically a seasonally slower quarter. During this period of significant growth, we are extremely proud to see that patient satisfaction methods are climbing when consumers benefit from the convenience, lower costs and high quality we offer.
It is important to drill down into the drivers for the accelerating visitor growth. Although we certainly see a pandemic-related demand, long-term sustainable headwinds are evident through a deeper look at the dynamics of the quarter.
As mentioned in the previous quarter's conference call, we experienced a sharp acceleration in the volume of visitors during March and into the month of April, when the comprehensive national crisis center on order began. Zero dollars paid contributions and masonry and mortar facilities were closed. During April and May, volume growth began to ease as the COVID curve flattened out across the country and the total infectious disease rates fell due to social distance.
Utilization stabilized at a level of approximately 40% higher than before COVID, at the end of May and through most of June. As the process of reopening at the state level began at the end of the quarter, we began to see volumes increase again, as COVID continues to flare up across different geographies. At the business level, we are currently experiencing volume of visits to the United States almost twice as high as we would normally expect to see during these seasonally slower summer months.
However, when we look at the individual state level, it highlights two distinct trends. On the one hand, in several southern states where reopening was faster and COVID case volumes have accelerated, we are also experiencing a significant increase in demand, and are now seeing visitor volumes in these states exceed the original peak levels in March and April.
Conversely, in recent weeks in the states where reopening has been slower, and COVID cases have remained well below the first outbreak peak, visitor volumes have stabilized at levels well above the level before COVID. In fact, we see visitor volumes growing in these states with more than double the growth we experienced just before COVID.
It is worth noting that this is happening despite the fact that doctors' offices are now operating back close to before the COVID capacity level, after being down by 70% at the top of April. This perseverance strengthened visitor volumes, strengthening our confidence in meaningfully higher sustained levels of utilization of virtual care going forward.
By continuing with the theme of sustained levels of higher utilization, our unmatched engagement capabilities have enabled us to take full advantage of the current macro consumer tailwind. Fuel for the acceleration of new registration growth, which was up 150% year over year in the second quarter.
Visits from newly registered individuals represented over half of our visit volumes in the quarter, and pointed to sustained utilization momentum going forward, as we benefit from the flywheel dynamics we discussed at our Investor Day earlier this year.
I am particularly pleased to see the strength and utilization of exploitation continue to be broad-based, as our diverse portfolio of services enables us to meet the diverse needs of our members. While general medical visits continue to show significant growth, the demand for specialist treatment, including dermatology and mental health, continues to grow even faster.
We see a huge demand for special visits to mental health, as visitor volumes have grown sequentially in each month of the year, both on the B2B and DTC sides of the business. Better help to ensure that our direct offer to consumer mental health shows accelerating traction and continues to significantly exceed our expectations.
Turning now to the hospital and healthcare channel, we saw in the second quarter continue to experience tremendous growth in demand as supplier customers use our technology as a secure, efficient and effective way to offer virtual visits in scale.
The protracted global crisis highlights the need for virtual robots for robots. And according to a recent survey conducted by McKinsey, around 60% of us suppliers now see Telehealth more favorably than before the pandemic. In the same analysis, McKinsey estimated that over $ 250 billion worth of US healthcare costs could ultimately be virtualized, providing material efficiency to the system.
Since the outbreak of the pandemic, we have seen a more than ten-fold increase in utilization across our supplier platform, as our customers turn several of their meetings into virtual ones. Of particular note is that we have seen a huge increase in scheduled pre-admission and post-discharge follow-up visits, as the number of cases of clinical use continues to expand.
As a result of investments we have made in our highly configurable and customizable offerings, we are uniquely equipped to meet the needs of integrated health plans that want to enable our own medical groups on our platform. Including white marked solutions to both enable practitioners to see their own patients practically, and to utilize Teladoc's own medical network to supplement this medical practice.
As expected, we closed the acquisition of InTouch Health on July 1, and I can safely say that this is the strongest integration we have had today.
I'm extremely excited to welcome Joe DeVivo, who is now officially president of the newly combined hospital and healthcare system business and the entire InTouch team of the Teladoc Health family. Just last week, we had the honor of hosting InTouch Health's 14th annual Telehealth Innovation Forum, for the first time as a combined company and for the first time it was a completely virtual event.
Innovation Forum is this year's premier Telehealth event, and attracts clients, healthcare professionals and visionaries from around the world. This year, more than 3,500 registered participants participated in 55 sessions with more than 70 client speakers, and covered topics from virtual care best practices to clinical workflow models.
The involvement in these sessions made it incredibly clear to me that the merger of these two companies could not have been better timed, and I could not be more excited about the enormous opportunities that lie ahead of the overall business.
When it comes to business results, we are very happy. The combined offer resonates in the market. And our ability to deliver a highly secure interoperable and fully integrated platform backed by our large network of physicians is driving record growth.
We have recently signed several important new and expansion contracts with major clients, including new international agreements with health systems in Germany, India and the UK, and demonstrate the ability of our team to conclude international agreements and exceed our own expectations to activate our international distribution channels.
With that, I will transfer the call to Mala for a review of the economy in the second quarter, as well as detailed 2020 guidance.
Mala Murthy
Thank you, Jason, and good afternoon, everyone. During the second quarter, total revenue increased 85% to $ 241 million. Revenue for the global subscription access fee for the quarter of $ 182 million increased by 64% compared to the previous year, which shows significant momentum. U.S. revenue of $ 152 million in revenue increased by 78% in the quarter compared to the previous year. And international subscription revenues of $ 30 million increased by 17%.
The strength of the dollar against foreign currency resulted in a negative currency effect of $ 1.3 million in the quarter. International revenue growth was 22% on a constant currency basis. Revenue for visitor fees for the quarter increased to $ 58.9 million, representing a growth of 209% over the previous year, partly helped by volume at the beginning of the quarter, due to the evolving global pandemic.
Revenue from individuals with access to visitor fees was only $ 19.5 million in the quarter, representing almost 450% growth over the previous year, driven in part by rapidly accelerating utilization among new populations added to the back half of 2019. Revenues from visitor fees accounted for 24.4% of consolidated sales, up significantly from 14.6% of sales in the previous year. Since we have experienced significant increases in utilization so far today.
In terms of membership and access, US paid membership increased to 51.5 million members, up 92% from the second quarter last year. Of the 8.5 million new paid members added in the quarter, about 1.5 million have been temporarily boarded on behalf of our customers. Persons with access to visiting fees were only 21.8 million at the end of the first quarter, approximately 12 million compared to the previous year and 2.6 million in succession.
As expected, the visit fee only includes access for approximately 2.5 million temporary individuals who we estimate will roll off at the turn of the year. The total volume of visits of approximately 2.8 million visits in the quarter amounted to over 200% growth compared with the previous year. The volume of visits from paid members in the US grew over 225% to almost 2 million visits, representing an annual utilization rate of 16% compared to 9% in the second quarter last year.
Excluding the impact of the new large health plan stocks that were boarded during the last 12 months, an annual utilization during the second quarter would be 22%. PMPM for the quarter was $ 1.02, compared to $ 1.06 the year before. As we have previously discussed, we expect to have a dampening effect on the average PMPM, when we board a large new population on the health plan.
Adjusted gross profit increased by $ 62 million to $ 151 million or 70% compared to the previous year. quarter. Adjusted gross margin, adjusted to exclude amortization of intangible assets, was 62.3% compared to 68% in the second quarter last year, and 60% in the first quarter. The decrease in gross margin from year to year can be attributed to the strong growth in visitors and the increase in the revenue mix in the visit fee in the quarter.
The sequential improvement in gross margin reflects significantly lower investment in physician capacity, despite a 35% sequential increase in visitor volume, as the investments we made during the first quarter paid off.
Operating expenses for the quarter amounted to $ 157 million, or 65% of revenue compared to 85% in the second quarter of 2019. Excluding non-cash expenses such as depreciation and amortization, share compensation and acquisition and integration related expenses, quarterly adjusted operating expenses were $ 124 million or 51% of sales, compared to 63% in the second quarter last year.
Adjusted EBITDA increased to $ 26.3 million for the quarter compared to $ 6.3 million in the second quarter of 2019. Adjusted EBITDA margin expanded 600 basis points compared to the previous year in the quarter to 10.9%. EBITDA, including share compensation and acquisition-related costs at one time, was positive $ 2.7 million in the quarter, compared to an EBITDA loss of $ 12.2 million in the same period last year.
Net loss for the quarter was $ 25.7 million, compared to a net loss of $ 29.3 million in the second quarter of 2019. Net loss was $ 0.34 for the second quarter, compared to a loss of $ 0.41 in the second quarter. second quarter last year. Net loss per share includes a net impact of $ 0.10 associated with our offer of convertible debt in May 2020, which includes the fee related to loss on closing of a portion of our previously outstanding debt that was due in 2022.
We closed quarter with over $ 1.3 billion in cash and short-term investments, while our total outstanding debt as of June 30, was $ 1.3 billion. As you look ahead, you should note that the guide now includes the results from InTouch Health, which ended on July 1st.
For the third quarter of 2020, we expect a total turnover of between $ 275 million and $ 285 million, which represents a growth of 100% to 107% compared to the previous quarter. We expect total U.S. membership to be paid from $ 50 to $ 51 million, excluding the approximately 1.5 million temporary members who were boarded during the second quarter.
We expect total visits during the third quarter of between 2.5 million and 2.7 million. We expect EBITDA for the third quarter to be in the range between $ 3 million and positive $ 1 million. Adjusted EBITDA of between $ 27 million to $ 31 million and net loss per share to be between $ 0.35 and $ 0.30 based on 83.4 million outstanding shares.
For the full year 2020, we now estimate that revenues will be in the range of $ 980 million to $ 995 million, as Jason said, up from our previous $ 800 million to $ 825 million range, 7% to 80% percent growth in compared to the previous year, including approximately 65% ​​to 68% organic growth.
We expect that total paid membership in the United States at year-end was over 50 million members, representing at least 36% membership growth compared to 2019 and only access to visit fees to be available to approximately 19 million to 20 million individuals.
We have increased the expectation of visits and now expect that the total visits will be between 9.8 million and 10.3 million for the year, which represents the total growth in visits of approximately 135% to 150% compared to the previous year. Our visitor prospects do not assume an increase in volume as a result of a new wave of COVID-19, which many experts predict will happen later this year.
We expect EBITDA in the range of $ 13 million to negative $ 6 million and adjusted EBITDA in the range of $ 85 million to $ 92 million, which represents a growth of approximately 165% to 190% compared to the previous year. The expected improvement in EBITDA reflects the significant growth in revenue together with our continued focus on operating efficiency, while we continue to allow ourselves to continue to make significant investments in growth.
We expect to continue investing in future growth opportunities, including increased investment to pursue continued adoption of virtual care and in the enormous opportunity presented to the newly combined hospital and healthcare system business.
Net loss per share is expected to range from a loss of $ 1.45 to $ 1.36 per share, based on 79.6 million weighted outstanding shares. We expect cash flow from operations to grow in line with adjusted EBITDA growth.
Similar to the results for the second quarter, net loss per share includes a net effect of $ 0.10 related to our convertible debt offering from May 2020, which includes a cost related to loss on closing part of our previously outstanding debt that was to matures in 2022.
Today I will also give you some standalone financial calculations for InTouch to help you with the modeling. Note that after today, we do not expect to provide independent InTouch financial results. In the third quarter, we intend to offer operational measurements for the newly combined hospital and health system business.
For the fiscal year 2019, InTouch Health generated $ 85 million in revenue and we expect it to grow above 35% this year. For the second half of the year, we expect InTouch to generate [Indiscernible] revenue, excluding a $ 2 to $ 3 million purchase expense reduction for deferred revenue. We expect InTouch to approach adjusted EBITDA in the second half of the year and deliver positively adjusted EBITDA in early 2021.
We expect InTouch and the broader Hospital and Health Systems to deliver revenue growth in line with our long-term consolidation of 20% to 30% organically omsetningsvekstmål. And expect gross margins in the mid-60s. We see significant opportunities for synergies, including cost synergies in the middle digit as a percentage of revenues and revenue synergies well beyond that.
With that, I want to return the conversation to Jason, to end comments.
Jason Gorevic
Thanks Mala. Before we move on to questions and answers, I would like to take a moment to put into context how we think about the significant economic numbers we have shared with you today.
Earlier this month, I hosted one of the company's regular scheduled town hall meetings. These meetings are typical in many ways with business updates and a discussion of critical issues. In this case, we discussed our work on diversity and our approach to returning to the office one day.
But regardless of the themes, we always start with a patient's story to base ourselves on why we do what we do. Although I will not do it today, it is clear to all of us here at Teladoc Health, that the numbers we have talked about today represent millions of people who were ill, worried or stressed in the face of an uncertain world. People we helped heal.
These figures also represent the thousands of hospitals and doctors, who invest in virtual care to be there for their patients in their time of need today and in the future. The pride that our team feels for these results today is as much about living our mission as achieving outstanding financial results. And we are grateful to share this success with you today.
As always, thank you for your continued interest in the Teladoc Health story. And with that, we open the call to question. Operator?
Question-and-Answer
Operator
Thank you. [Operator Instructions] Your first question is from Ryan Daniels with William Blair. Your line is open.
Ryan Daniels
Hi folks, thanks for taking the questions. Jason, maybe one for you quite clearly, we have seen
Telehealth move into the mainstream on a very fast basis. And I guess the only really unique question is, what are the long-term reimbursement prospects? But I'm curious about what you're doing from a marketing point of view, or just a commitment point of view to ensure that this momentum continues that there is no near term in nature, and that this really becomes mainstream is a typical form of consumer use when we look ahead. the next few years?
Jason Gorevic
Yes please, Ryan. I want to say a few things. Firstly, the momentum we see is broadly based throughout the business, which is a very strong indicator and gives me enormous confidence that this has not only become part of the mainstream, but will continue to grow with a very strong clip.
We continue to use our engagement engine to drive first-time users, right? And then, if you saw, or if you heard in the prepared notes, the first time users were significantly up, the new registrations increased over 150% year over year.
As we talked about in our Investor Day in early March, when we first have them at the top of the funnel, the flywheel takes effect. And we see that people who used more than one clinical service increase significantly during this quarter compared to previous quarters.
So, I think all of these things serve to make this part of consumers' daily thought process about how to access care. And finally, I would say that enabling providers to deliver virtual care on our platform will serve to make virtual care a part of how consumers expect to receive health care is not news, which it may have been for a few years ago.
Operator
Your next question comes from Lisa Gill with JP Morgan. Your line is open.
Lisa Gill
Thank you very much. Jason, congratulations on another unique quarter, as we think about 2021, and thank you for giving those seminar prospects. I just want to understand a few different components to this. I appreciate the numbers you have posted for InTouch.
If I were to back up what Mala just talked about, it seems that you still expect the organic growth rate to be in the range of 20 to 30%, even though the company is significantly larger than it was. I'm just curious what your expectation is going forward for exploitation trends?
And I think you talked a little bit about this in your prepared comments that even in places where things have started to open up, you still see strong exploitation, but maybe if one; you can start there and talk a little about it. And then two; how is the sales season filled in such a way? You talked about a new client that came in October, but what does things look like for 1/1/2021?
Jason Gorevic
Okay, you have a lot in there, Lisa, thanks for your question and comments. So, let's start with visitor volume and utilization. As I mentioned, we looked at the lower part of the U-shaped curve, the visitor volumes that were about 40% higher than for COVID, even though we were in kind, and it gives us good insight into what to expect in the back half of year and looking at next year.
We will stop providing long-term utilization areas. But I think again, we mentioned that we see twice as much growth as we saw before the COVID outbreak. And then I think, you can kind of triangulate on where we are going in terms of visiting volume and utilization and again next year.
The other thing in relation to the sales season that also gives us confidence is that our bookings are up around 70%, a little more than 70% year-over-year. And in every single channel we watch, they are up at least 50% year over year during the first half of the year.
Two thirds of our bookings are for the sale of several products, which is up from about 50% last year, so we see that the trend continues. And our average contract size increases by 50% from year to year on top of what was an increase of 50% last year. So all of these things give us tremendous confidence when we look at the growth into the future.
Mala Murthy
Yes, Lisa, I want to add a few other things. Looking to the future, Jason talked about exploitation. He talked about multi-product and the robustness of the sales season. The other dynamic we see is, as we have talked about, we are seeing a huge expansion of our membership base this year.
And as you know, their use will affect overtime. So it's a dynamic to keep in mind when we think of 2021. We talked about InTouch and the momentum we see in the InTouch industry, and we expect to continue to add to that as we move forward.
So there are a lot of tailwinds that really go into the vision we have, it's early. And there are various other macro factors that play on that evolve. But we felt that it was important for all of you to at least have a preliminary placeholder on how we think about our growth for next year.
Operator
[Operator Instructions]. Your next question is from Stephanie Davis with SVB Leerink. Your line is open.
Stephanie Davis
Hi, folks, congratulations on a really strong quarter. And Joe, welcome to the team. I have questions about the hospital space. Can you talk a little about your differentiation against some of the technical peer games such as Zoom or Microsoft team when we see more HIPAA-compatible solutions come to the fore?
Jason Gorevic
Yes, absolutely. Thanks, Stephanie. Let me first talk a little about the contact in the enormous momentum we see there. We have seen RFPs actually triple from Q1 to Q2, as hospitals and healthcare systems are rapidly moving across virtual care in a changing landscape. 50% flere utvidelser av kunder i kvartalet sammenlignet med de siste kvartalene, og over 20% økning i nye kunder, så virkelig enorm fart.
Jeg tror, ​​jeg nevnte i samtalen suksessen med vår internasjonale ekspansjon, vi aktiverte den kanalen mye raskere enn jeg forventet. Og jeg tror alt dette peker på endringen vi ser og hvordan sykehus tenker på virtuell omsorg og teknologien som gjør det mulig. Det er mye viktigere, og noen av dem satte inn slags bandhjelpemidler, hvis du vil.
Stopp GAAP-tiltak for å møte den første etterspørselen etter engangssaker. But what we're seeing is that hospitals are looking for an enterprise wide solution that is secure, that is managed, that is medical grade reliability and that can both bring the doctor to the bedside, as well as into the home.
And InTouch and Teladoc Health together are uniquely positioned to be able to do that, unlike any of the sort of off the shelf video platforms that aren't really designed for healthcare and aren't integrated into the healthcare system. And we really see that, that is going to continue to be a rapidly growing channel and a competitive advantage for us.
Stephanie Davis
One quick follow up on that, you've talked about kind of this RFP tripling. Is there any sense of how penetrated the hospital environment is? Is this going to be a kind of a 2020 penetration story and then tapers off in 2021 or is there more runway post this?
Jason Gorevic
Yeah, there's tremendous runway. I mean, together, we're now, we serve 60 of the top 100 hospitals when you combine the two organizations. But we're barely penetrated in terms of the used cases, the number of physicians who are on the platform. And so, with each additional clinical used case, with each additional physician group and specialty that embraces virtual care, that's expansion opportunity for us.
And so, you heard me say that we had 50 more — 50% more client expense expansions in the quarter than we had previously. But the runway is tremendous in front of us. We're really just scratching the surface in the Hospital and Health Systems space.
Mala Murthy
Yeah and the other, the last thing I would add is Stephanie is, that expansion in the runway is not just inside the four walls of the hospital, right. If you think about the network impact of what the two of us bring together as the new Hospital and Health System segment, it's sort of an exponential impact of that.
Jason Gorevic
And maybe last thing I'll add there is, we find that physician groups and large health systems alike find significant value in our provider network, because we can bring additional capacity to the health system or the physician practice.
Operator
Your next question comes from Sean Wieland from Piper Sandler. Your line is open.
Sean Wieland
Hi, thanks. And let me add my congrats to an incredible release here. So, I just have a few more questions on the InTouch integration and wanted to get a little bit more detail. Jason, you mentioned the last quarter, you identified a hundred used cases for the combined assets of InTouch and t Teladoc, if you can maybe touch on one or two of those that are resonating in the market right now.
And then, from a reporting standpoint, I appreciate the disclosure on the numbers for InTouch, but how is it going to be reported within the context of the existing operating metrics you provide or will there be new operating metrics that we're looking at next quarter?
Mala Murthy
Yeah, Sean, let me address the reporting first, and then I'll turn it over to Jason. So, starting next quarter, we will consolidate InTouch into our overall reported revenues. And what we do expect is that the majority of that revenue will really be an access fee revenue. But we do expect to consolidate it all into our revenues.
Jason Gorevic
And then, with respect to the used cases, it was really amazing to go through the talk about their used cases. And they range from pre admission to consultations to post discharge follow ups, range from oncology to nick used cases.
Of course, Telestroke continues to be a very significant used case. And as you might imagine, with people being concerned about going into the hospital, you see everything from orthopedists to cardiologists, going virtually into the consumers home to deliver care, and make sure that the patients are getting the care that they need. So, it's really an incredibly broad spectrum.
What's great about the Innovation Forum is you get the sharing of that information and best practices, and we frequently see that Hospitals and Health Systems implement some of those used cases and best practice that they learned at the Innovation Forum.
Mala Murthy
Yeah, Sean one, just one quick thing. Just so that we can provide a measure of transparency into how this business is progressing. As we said in our prepared remarks, we will put out some operating metrics starting next quarter.
Operator
Your next question comes from Sandy Draper with SunTrust. Your line is open.
Stan Berenshteyn
Hi, this is Stan on for Sandy. Thank you for taking the questions. So last quarter, I believe you commented that you've kind of evolved your hiring methods a bit to ensure provider capacity on the platform. Just curious, if you can give us an update on capacity levels, you're seeing an influx of utilization, so any changes there?
Jason Gorevic
Yes, so thanks, Stan. Our capacity, as you know, we expanded our capacity dramatically in the second half of March in response to a significant increase in visit volume. That was a time of tremendous innovation that enabled us to onboard thousands of physicians very efficiently. And we benefited from that over the course of this quarter.
So in spite of significantly higher than expected visit volume, you saw the investments that we made in the first quarter pay off in the second quarter, and that accounts for some of the improvement in our gross margins. As you'll note, we had significantly higher visit volume in the second quarter than the first quarter, and yet our gross margins increased. And that's a direct result of all that additional capacity that we added.
And then lastly, you'll see or you'll hear or you heard in our prepared remarks, the increase in member satisfaction. And that is in part due to the tremendously strong response times that we've had in the second quarter where with that incredibly high volume of visits, we're down under 10 minute usually between five and 10 minute response times. So we feel very, very pleased with that. And we feel like we've made the investments that will pay off into the future.
Operator
Your next question comes from Daniel Grosslight. Your line is open.
Daniel Grosslight
Hey, guys, thanks for taking the question. I want to go back, Jason, to that comment you mentioned about the new win for that media company. As I kind of look at the landscape here, a lot of your peers have — there's been a lot of reports about some of your peers kind of fallen down.
And so I am wondering as you look at the RFP environment for 2021 and the rest of this year, do you think you'll see an increase of in RFPs from some of the health plans that may have entrenched relationships with other vendors? And how do you see kind of that competitive takeaway going as we look to model 2021?
Jason Gorevic
Yeah, thanks, Daniel. We do see significant opportunities to penetrate clients who have historically worked with someone else, maybe they were an early adopter or they went for a lower cost alternative in the past and they're not meeting their expectations. We have improved our relationships with our existing clients and we have created new relationships with prospects as a result of the incredible performance of our team and our platform during this situation.
The media company that I mentioned is a great example. They were an early adopter of telemedicine with another company, and we're very, very pleased to provide them our entire suite of clinical services. And we see that as a continuing trend, both among employers as well as among health plans.
Mala Murthy
Another trend that we are continuing to see is the strength in our cross-sell up-sell efforts. We've talked in the past about land and expand. And the proof positive of that is the strength that we are seeing in our cross-sell up-sell. So, again, that is another trend and dynamic that we're seeing as we think about the selling season ahead.
Daniel Grosslight
Great. Thanks, guys.
Operator
Your next question comes from Charles Rhyee with Coven. Your line is open.
Charles Rhyee
Yeah. Thanks for taking the questions, and congrats on the quarter and the strong outlook. Maybe Mala, I just wanted to follow up to an early question about how we're modeling and I think you said think of InTouch mostly going into the access fee revenue. Is there a visit component that we should be modeling in or should we not really touch the visit line — sort of the visit assumptions to incorporate InTouch into the — to consolidate down into revenues?
And then and I guess more broadly to that, as we think about the pricing model, does that — is it really just the subscriptions and is it sold modularly? Maybe, if you can just give us a little bit more color into sort of how about the pricing model works on the InTouch side? Thanks.
Mala Murthy
Yeah. So, in terms of the composition of the revenue, think of it as primarily access revenue. I don't want to go into more specifics than that Charles, but I would say primarily visit — primarily sorry access revenue.
In terms of the revenue — sorry economic model, the way the InTouch business works is that we get paid both on a licensed user basis, as well as on a per care location basis. So, there are a couple of different ways that we do get paid in terms of the overall economic model. I'm going to leave it at that, I don't want to get into any more specifics.
Operator
Your next question comes from George Hill with Deutsche Bank. Your line is open.
George Hill
Hey, good evening, guys. And thanks for taking the question. Jason, I'm going to try to sneak into real quick, first is; I'd love to ask about how you think of the evolution of the model of telemedicine, what I would call the provider anchored model versus the payer anchored model?
And I know that you guys sell both, but most of your revenue comes from the payer anchored model, and I'd love any comments you'd be willing to make on step ups in utilization by disease date. I'm particularly interested in behavioral? Thank you.
Jason Gorevic
Yeah, thanks, George. Look, I think telemedicine is here to stay. And it's here to stay all across the spectrum of how healthcare is delivered. And so it's, as you know, it's always been our strategy to be at every front door of the healthcare system, enabling that virtual care.
We're very, very happy to do it for our providers by providing technology for them. And you see the proliferation of that in all the numbers. I just saw new numbers come out from HHS about Medicare usage of telemedicine and it seems to be persistent. And that's not surprising to me. Those are similar to the trends we're seeing among our provider clients.
But 50% of consumers don't have a primary care physician. And so, our service that is delivered through the payer or the employer continues to be a critical access point to ensure that consumers are getting the care that they need on their terms. And we deliver it in a way that is incredibly high quality and cost efficient.
So, I think all of those things very, very much embrace our strategy at going after every part of the healthcare system. And then you asked about utilization. And so, I'll give a few pieces of insight there because I think you asked about disease states, which is really important.
Mental health and dermatology have increased substantially where, even faster than our general medical visits. And of course, that has been on just an absolutely torrid pace. Mental Health 40% of people say that they wouldn't have sought care if it weren't for having access to our services, which is just a tremendous need in terms of people who don't get the care that they need, either because of stigma or access or cost or something else.
We're also seeing a significant increase in usage for non-infectious diseases, and that's actually grown faster than infectious disease. So, today, about 60% of our general medical visits are for non-infectious diseases. Whereas this time last year, it was only about 40%. And I think that really speaks to the proliferation of virtual care across all of those condition states.
So, for the first time we're seeing hypertension and lower back pain in addition to anxiety climb into our top 10 visits list, or top 10 diagnoses list, which is very, very interesting and I think portends a very bright future in terms of the impact that we can have on the overall healthcare system.
Operator
Your next question comes from Matthew Gillmor with Baird. Your line is open.
Matthew Gillmor
Hey, thanks for the question. Jason, I appreciate the comments on causing a revolution as the system went back on telehealth coverage and reimbursement. I was curious what you're hearing from employers and payers with respect to co-pay levels and how long that stays at zero dollar or will that be more of a permanent change as well?
Jason Gorevic
Yeah, so we're seeing positive signals about that continuing. We've seen some large employers and health plans extend that the zero co-pay through this period of time and into the future, some even into next year already. And so, we're positive on that. I think people have realized the benefits that virtual care can have into the future, regardless of what the COVID curve looks like.
And then, with respect to reimbursement at the federal level, you probably saw Matt, that the Senate COVID Release Package that was proposed earlier this week, it proposes to extend the waivers, the Medicare waivers through the end of '21. I think when you combine that with Secretary Hazar's comments, and the fact that there are several bills in Congress to remove the originating site and rural restrictions. And I think, it's really here to stay in terms of Medicare reimbursement.
Operator
Your next question comes from Sean Dodge with RBC Capital Markets. Your line is open.
Sean Dodge
Thanks. Good afternoon. Maybe on virtual primary care, Jason, you spent a lot of time talking about that at the Investor Day. Can you give us an update on the progress there? I guess how far away do you think you are from having all of the necessary pieces for that in place and in standing up commercially? And what are those first iterations of it, I guess, going to look like?
Jason Gorevic
Well, so as we promised, we launched our VPC pilot, Virtual Primary Care pilot in Q2. The initial results have been really strong and incredibly interesting. A very broad array of clinical diagnosis in fact, almost 70 clinical diagnoses within the pilot population, ranging from chronic to acute, to complex, ranging from many, many preventative screenings have been recommended, and then actually, the consumer got the screening that they need, whereas they had no plan to do that before their visit.
And so, all of that is very positive, we're also seeing a really interesting and broad mix of age groups, who are accessing that care and really engaging well with the overall longitudinal nature of that program. We have active processes going on in the pipeline with several large payers and employers. And I would expect that we will be commercially live in certainly the first half of next year, and won't be more specific than that since we're still in those discussions.
And the payment models are broad, as you might imagine, ranging from discussions about risk sharing arrangements, primary care capitation, to fee for service to traditional PMPM plus visit fees. And so, I think you're going to see us come out with a number of different models. And I think, the most important thing is putting all the pieces in place to deliver on the promise of virtual primary care.
Operator
Your next question comes from Jailendra Singh, Credit Suisse. Your line is open.
Jailendra Singh
Hi, thanks. So I was wondering, if you can, you guys can talk about your M&A focus and opportunities you're seeing with more than $1.3 billion cash in balance sheet. You guys have pretty good financial flexibility. Just wondering, if you guys can highlight some of the areas you might be interested in?
Jason Gorevic
Sure, Jailendra. I think our focus continues to be on expanding the markets that we serve and the clinical breadth of our product portfolio. With the vast population that we now have that has access to the platform, we're in a unique position to be able to put more products through that platform, make our clinical impact broader and deeper, and to do it in more markets.
So, we continue to look at geographic expansion internationally. We've had some great success internationally, organically this year with significant wins among the largest financial services company in the Nordic region, which gives us a foothold there, a significant win in Brazil that really expands our footprint there by with one of the largest health insurers in the Brazilian market.
And we continue to look at geographic expansion both organically and through M&A. And we will continue to look to expand our clinical scope and the impact that we can have across the entire spectrum of clinical used cases and clinical needs.
Mala Murthy
Yeah, the thing I would also add Jailendra is and we have said this before, when we look at markets outside the U.S., we will be surgical, we will be targeted. We will look for how bright and favorable the conditions are in those markets for Telehealth from a regulatory perspective, et cetera.
But exactly like Jason said, it's about adding more products and services, as well as expanding our footprint in a disciplined way outside the U.S.
Operator
And our last question comes from David Larsen with Variety Research. Your line is open. David Larsen, your line is open.
David Larsen
Sorry about that, I was on mute. Can you talk a little bit about your relationship with United Health Group? I mean, I imagine it takes a lot of investment and time to build a telehealth capability. Thanks.
Jason Gorevic
Sure, I appreciate the question, David. We have a great relationship with United. We continue to expand the products and services with United as well as the businesses within United that we serve. As you know, they're a very large organization with multiple businesses and we continue to expand the scope of our offerings to facilitate virtual care for their members as well as for their own provider organizations. And I would characterize it as a very, very strong relationship.
Operator
Now, I'll turn the call back to the presenters for any closing remarks.
Jason Gorevic
Well, thanks, everybody, for tuning in. We're very pleased with the results in the quarter and our outlook for the rest of this year and next year. And we look forward to continuing to keep you up-to-date on our progress. Thank you.
Operator
This concludes today's conference call. You may now disconnect.