Business
United Airlines pilots reach tentative labor agreement with up to 40% raise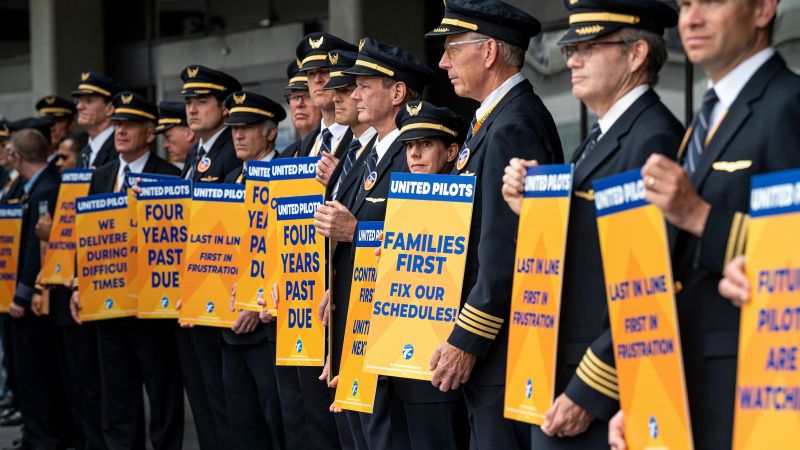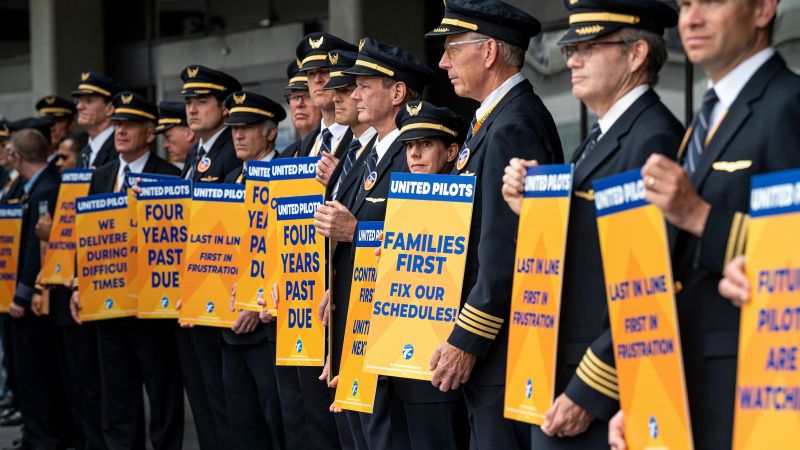 New York
CNN
—

United Airlines pilots, represented by the Air Line Pilots Association, reached an agreement in principle with the airline, giving pilots up to a 40% raise, the union confirmed to CNN on Saturday.
The deal has about $10 billion in value over the life of the contract, the union said, with improvements to "quality of work life, compensation, job security, work rules, retirement, benefits."
The agreement ends something of a long-term stalemate between the parties: The pilots and United management have been negotiating for more than four years, the union said.
As the post-pandemic travel boom increases, several pilot unions are calling for improved benefits. Delta pilots approved a contract in March, which included a 34% increase in pay. American Airlines pilots will also vote on a contract.
The new United agreement has cumulative pay increases ranging from 34.5% to 40.2% based on the type of plane a pilot flies, the union said.
"We promised our world-class pilots the industry-leading contract they deserve, and we're pleased to have reached an agreement with ALPA on that," United Airlines said in a statement. "The four-year agreement, once ratified, will provide meaningful pay increases and quality-of-life improvements for our pilots, while putting the airline on track to achieve the incredible potential of our United Next strategy."
After negotiators finalize the final language, the agreement will need to be ratified by the 16,000 member pilots.