Business
UK tries to help tech companies after Silicon Valley Bank collapse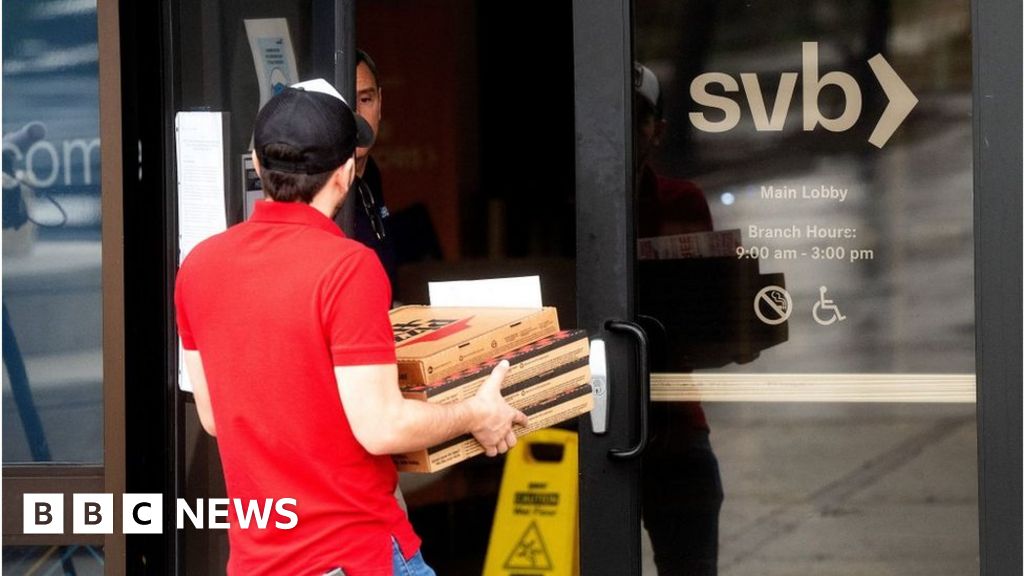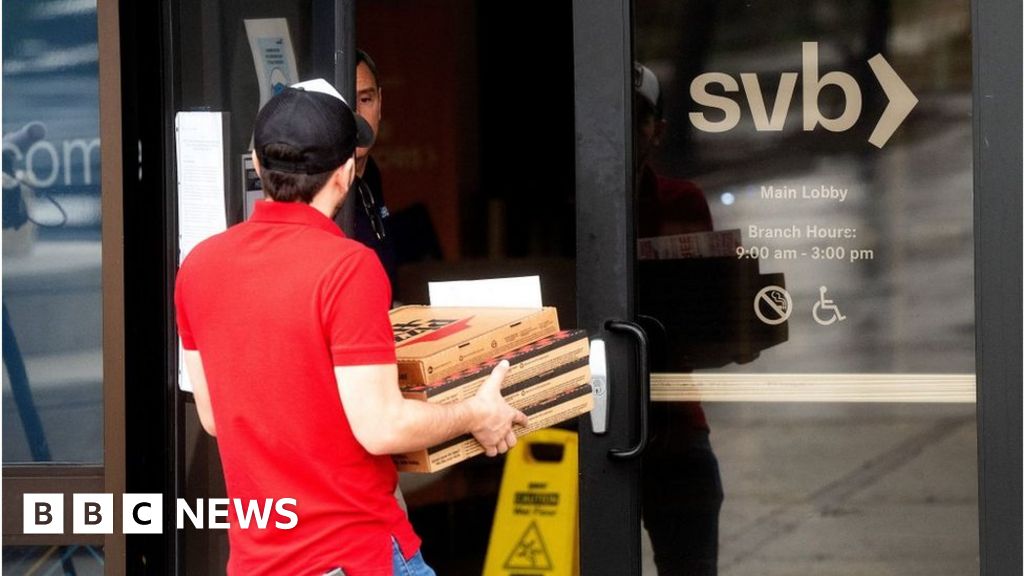 By Tom Espiner and Laura Kuenssberg
BBC news
The government says it is working "apace" on a plan to prevent British tech firms caught up in the collapse of Silicon Valley Bank from running out of cash.
The Treasury said it wanted to "minimize damage to some of our most promising UK companies" after the US bank's failure on Friday.
Businesses can start experiencing problems on Monday morning without intervention.
The bank's UK subsidiary will be placed into insolvency from Sunday evening.
Prime Minister Rishi Sunak, Chancellor Jeremy Hunt and Bank of England Governor Andrew Bailey "were up late last night" and have been "working through the weekend to find a solution" to the collapse of Silicon Valley Bank UK, Hunt told the newspaper. BBC's Sunday with Laura Kuenssberg programme.
While there is no risk to the UK's financial system as a whole, "there is a serious risk to some of our most promising technology and life sciences companies", Mr Hunt said.
"These are very important companies for the UK, a very important part of our future."
"We want to find a way that minimizes or avoids all losses for those who are incredibly promising [firms]," Hunt said, though he said he couldn't commit to companies getting all their money back.
He said the government is "working at pace" to bring forward a plan to ensure firms can meet their cash flow needs "over the next few days".
That plan will mean businesses can pay their employees, he said. "That's the big question we've had in the last 24 hours."
But Rachel Reeves, Labour's shadow chancellor, said businesses urgently needed to hear how the government planned to help.
She said start-ups had to pay wages and suppliers, and some could feel pressure on share prices, or even have investors say they no longer have confidence.
"We need, tomorrow morning, to hear from the government how they are going to protect firms," ​​she said, whether that is guarantees or working with the US government on a bailout for the bank.
When asked if the government will come up with a solution by the time the markets open on Monday morning, Prime Minister Sunak said: "The Treasury is working in step."
More than 200 bosses of UK technology companies signed a letter addressed to Mr Hunt on Saturday calling for government intervention.
The letter, from Fintech Founders, said many financial technology firms had their entire banking operations with SVB "and will therefore enter payment processing immediately unless preventive measures are taken".
"The businesses affected by the collapse of SVB serve millions of people in the UK along with businesses that are critical to our economy," the letter said.
"The cost of inaction here means these firms may fail in the short term and your technology growth ambitions will fail in the long term."
A source at a tech firm told the BBC: "It all feels like it could be quite terminal for British technology."
"This Monday, at least 200 firms employing tens of thousands of people will find they cannot pay their employees or suppliers because the bank they had an account with has gone bankrupt," the source said.
Between 30% and 40% or UK start-ups employing up to 50,000 people could be affected by the collapse, the source added.
Michael Moore, director general of the British Private Equity and Venture Capital Association, said this was an "urgent matter" and that "assistance is needed by tomorrow [Monday]" for tech companies and entrepreneurs.
SVB collapsed in the US after failing to raise $2.25bn (£1.9bn) to cover a loss from the sale of assets, mainly US Treasuries, which were hit by higher interest rates.
Its problems led to a run on the bank in the US and sparked investor fears about the overall health of the banking sector.
US Treasury Secretary Janet Yellen said on Sunday she was working closely with regulators to protect US depositors, but she was not considering a bailout.
Silicon Valley Bank specialized in lending to early-stage businesses, and the company bankrolled nearly half of US venture-backed technology and healthcare companies that went public last year.
The firm, which began as a California bank in 1983, expanded rapidly over the past decade. It employs more than 8,500 people globally, with most of its operations in the United States.
But it has been under pressure as higher rates make it harder for start-ups to raise money through private fundraising or share sales. More customers withdrew deposits in a trend that snowballed last week.
Silicon Valley Bank UK has stopped paying or accepting deposits before it goes into insolvency from Sunday.
The move will allow individual depositors to be paid up to £85,000 from the UK's deposit insurance scheme.
But for the government to commit to protecting more than this would be a "serious moral hazard", says the finance minister's permanent secretary Nick Macpherson tweeted – that is, depositors would lack an incentive to hedge against risk if they expected the government to pay in full in the event of any UK bank collapse.