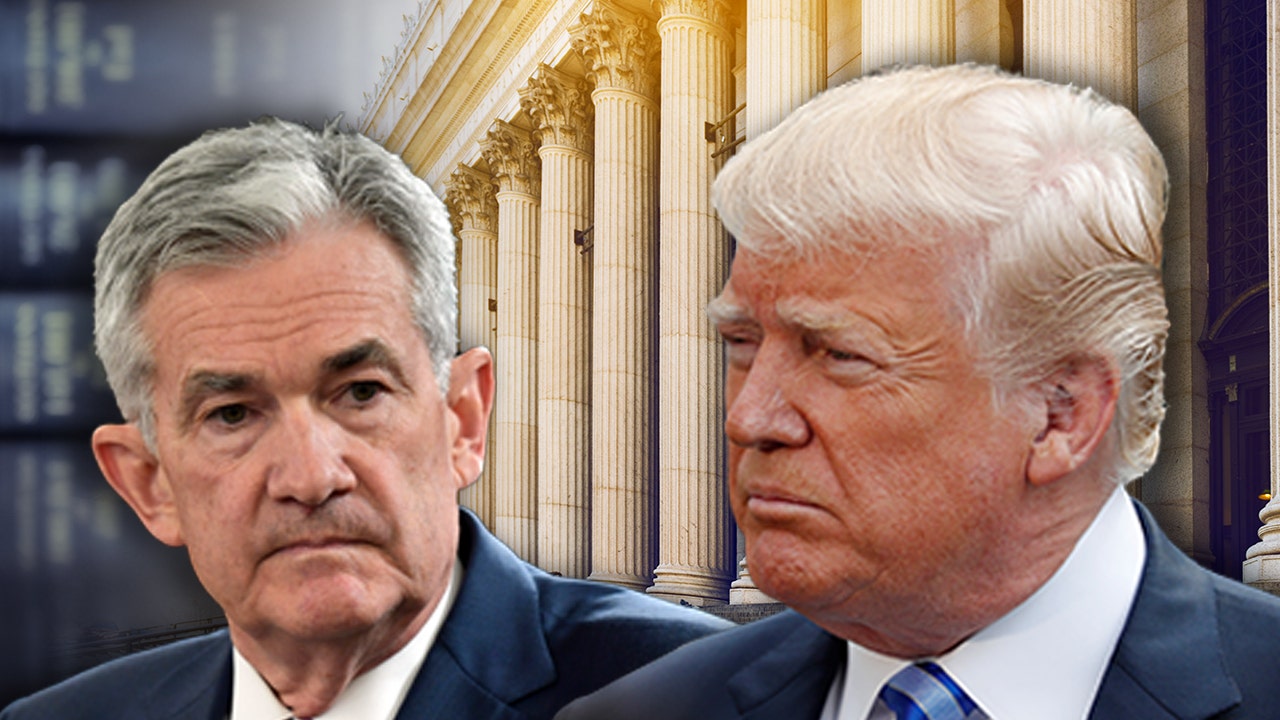 President Trump told FOX Business & # 39; Maria Bartiromo on Thursday that while the Federal Reserve policy has hampered economic growth, the nation's economic status continues to exceed its global counterparts.
"The value goes slow but we do not slow down," said Trump during an exclusive interview about "Mornings with Maria." "And, honestly, if we had no one to increase interest rates and make quantitative tightening, we would have been on over 4 [percent] instead of 3.1 [percent]. "
MORE FROM FOXBUSINESS.COM
The president has been a strong critic of the US central bank to be too aggressive on interest rate hikes.
Wednesday, during its second monetary policy meeting this year, the Fed voted to keep the benchmark federal funds stable. The Federal Open Market Committee unanimously agreed to keep interest rates unchanged in a target area of ​​2.25 percent to 2.5 percent.
CLICK HERE TO GET FOX BUSINESS APP
The settings forum also signaled that there will be no future appreciation of thanks this year, a move Trump's denials may have been influenced by his pronounced criticism of the Fed.
"I hope I didn't influence, honestly, but it doesn't matter. I don't care if I have influenced or not," he said. "One thing I was right. But we would be over four [percent] if they didn't make all the interest rate and they tightened. They made $ 50 billion a month. I said," What are we doing here? ""
Trump ends FOX Business "" Morning with Maria "Friday at 6:00 ET to discuss US economy, Federal Reserve and China trade talks.
Source link