Business
Trader Joe's asked customers to rank its top nine products. Here they are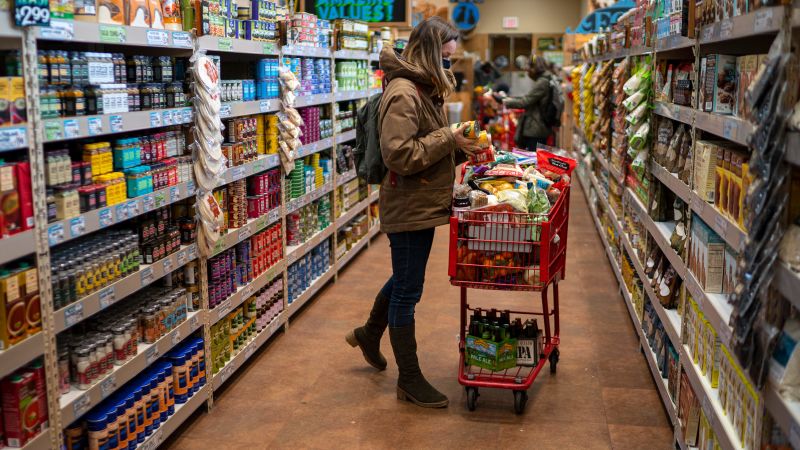 New York
CNN
—

Trader Joe's asked customers a simple question: If you were to spend the rest of your life on a desert island, which nine Trader Joe's products would you take with you?
More than 18,000 customers responded to the 14th annual survey, which ranked the grocer's most popular items in nine different categories.
There were some caveats this year: Gone from the competition were five products that have won many times in the past (think Mandarin Orange Chicken and dark chocolate peanut butter cups), and instead are featured in the Product Hall of Fame.
The first Trader Joe's opened in Pasadena, California, in 1967. Founder Joe Coulombe (yes, Joe was a real guy), was a convenience store owner who wanted to open a grocery chain to appeal to a niche market of well-educated, well-traveled consumers. The idea led him to create a cult-favorite grocery empire.
Here are the products the customers voted their favourites, in categories from cheese to main courses.
Chili & Lime Flavored Rolled Tortilla Chips, spicy corn chips, swept the competition this year and took home the top prize. Runners-up included hash browns, chicken soup bowls, everything but the Bagel sesame spice mix, and chocolate croissants.
See all-time favorites inducted into the Trader Joe's Hall of Fame
The chips also won in the poll's favorite snack category. Customers were also fans of Organic Elote Corn Chip Dippers, Organic Corn Chip Dippers, World's Puffiest White Cheddar Corn Puffs and Crunchy Curls, all of which were among the top vote-getters.
Sparkling Honeycrisp Apple Juice was the fan favorite drink, even though it is seasonal. The canned drink is a simple mixture of three ingredients of apple juice, water and bubbles.
Following are Triple Ginger Brew, Sparkling Peach Black Tea with Peach Juice, Sparkling Cranberry & Ginger Beverage and Non-Dairy Brown Sugar Oat Creamer.
Now that Hall of Famer Unexpected Cheddar is no longer an option in the poll, the shop's Caramelized Onion Cheddar took home top honors.
See the full list of customer choice winners
Other runners-up included Syrah Soaked Toscano, seasonal Baked Lemon Ricotta, Blueberry & Vanilla Chèvre and its various bries.
Replacing the long-standing Mandarin Orange Chicken is Trader Joe's Butter Chicken – spicy chicken in a tomato and cream sauce with basmati rice.
Indian is popular with Trader Joe's customers. Second runner-up was Chicken Tikka Masala, followed by Kung Pao Chicken, Butternut Squash Mac & Cheese and BBQ Teriyaki Chicken.
The seasonal lights won in this category. Its seasonal scents include Peony Blossom, Cedar Balsam, Honeycrisp Apple and Vanilla Pumpkin.
Second issue: Daily face sunscreen, ultra-moisturizing hand cream, Tea Tree Tingle Shampoo & Conditioner and Shea Butter & Coconut Oil Hair Mask.
Not surprisingly, customers voted bananas as their top choice. The chain is known for its 25-cent organic bananas and 19-cent regular bananas. The following choices were Teeny Tiny Avocados, Honeycrisp Apples, Brussel Sprouts and Organic Carrots in many colors.
The small and crunchy Hold the Cone! Mini Ice Cream Cones won top dessert, followed by Danish Kringle, Sublime Ice Cream Sandwiches, Chocolate Lava Cakes and Brookie.
Among the many vegan and vegetarian options, Vegan Kale, Cashew & Basil Pesto came out on top. Vegetable Fried Rice, Beefless Bulgogi, Palak Paneer, Cauliflower Gnocchi followed.