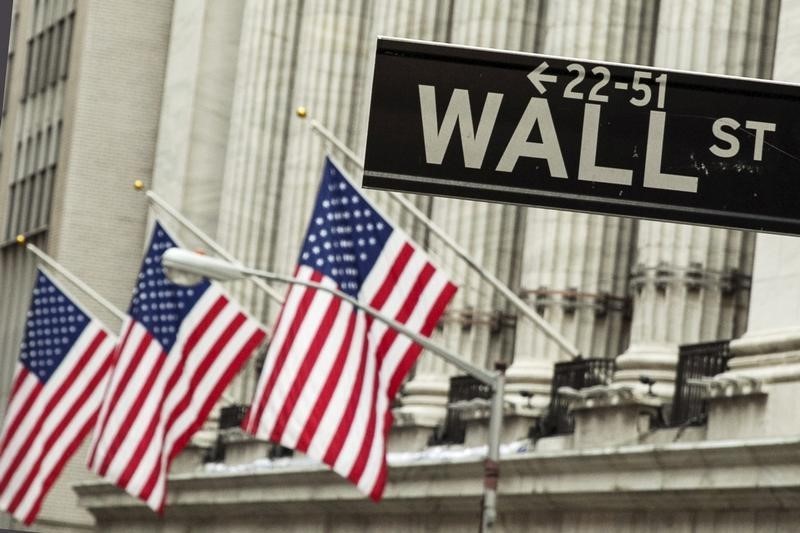 Here are the 5 best things to know in the markets Monday, April 8,
1. Wall Street Set to Open Lower
Wall Street is set to open the week cautiously, consolidating after last week's winnings. At 5:30 ET the contract was 4.6 points or 0.2%, the contract was 57 points or 0.2%, while the technical contract was 14 points, also a decrease of 0.2%.
After a weekend without clear advances in US-China interaction negotiations (beyond the regular spin), the market will look up to the beginning of the earnings season with excitement, as the quarter most weaker than expected economic data finds expression in individual revenue stories.
Tonight, Asian markets were basically lower, with emotions not helped by reports of an increase in bad loans on Chinese lenders and a three-year low in Japanese. The European markets also opened lower, as weaker than expected in February, adding another verse to a first quarter that has been a chapter of the road.
2. Bonds Steady After Payrolls
The domestic data calendar is light, with orders at. 1
0:00 ET (14:00 GMT). The consensus forecast is a fall in orders of 0.5% in March, following an increase of 0.1% in February.
The bond markets have stabilized after a big positive on Friday, which showed job growth ahead of expectations and wage pressures easily. It is – again – below 2.50%, among the rising expectations that it may cut interest rates later this year.
The Fed is under pressure from President Donald Trump to cut prices and re-launch the bond purchase program. It may come under pressure from other parts of Washington later this week as the spring meeting of the International Monetary Fund and the World Bank begins. The IMF's update of the World Economic Outlook is likely to reflect downgraded growth forecasts worldwide.
3. Oil price in New Highs on Libya Turmoil
Crude oil hit a new height for the year following signs of increasing violence in the OPEC member, and feared that the war-torn country could come in for another spell of export disruptions. [19659006] The reference contract hit a five-month high of $ 63.53 a barrel earlier. It has kept that level, at least, following comments by Saudi oil minister Khalid al-Falih that global oil stocks are still well above their five-year average, suggesting a desire to expand the current "OPEC +" agreement
Al-Falih also said that debit bond orders have probably increased $ 30 billion, a bid-to-cover ratio of over 3.
4. Brexit Deadline Looms
OK, this week is really crunch time for Brexit. As stated, U.K. to crash out of the EU without transitional arrangements in place Friday at midnight in Brussels.
However, it should not come to that. UK Prime Minister Theresa May has already asked for an additional deadline extension to June 30, and some in the EU will have an even longer period – which will allow time for a thorough reassessment of future conditions.
May signal this weekend that she had given up trying to get the parliament to approve her recall agreement. However, her conversations with the opposition Labor Party over the weekend, which was intended to find a solution across the party (or cynics said that someone was to blame) did not provide anything.
5. Pinterest for Start Marketing for IPO
After Raise s (NASDAQ 🙂 uneven first week as a public company, viewers of the image sharing site see Pinterest (NYSE 🙂 to be cautious to their company's stock exchange listing.
The Wall Street Journal reported that the stock market will start this week in an area below where the company last sold stock to pre-investors. The latest funding round sold $ 21.54, giving Pinterest a $ 12 billion valuation.
Pinterest is the second major technological IPO of the year after Lifting. Even though the walking company ended its first week over the IPO award, the volatility last week was a clear reminder of the risk of bringing unprofitable start-up to the market at eight numerical values.