Business
Tim Cook & # 39; Excited & # 39; Berkshire's Buffett owns Apple stock
[ads1]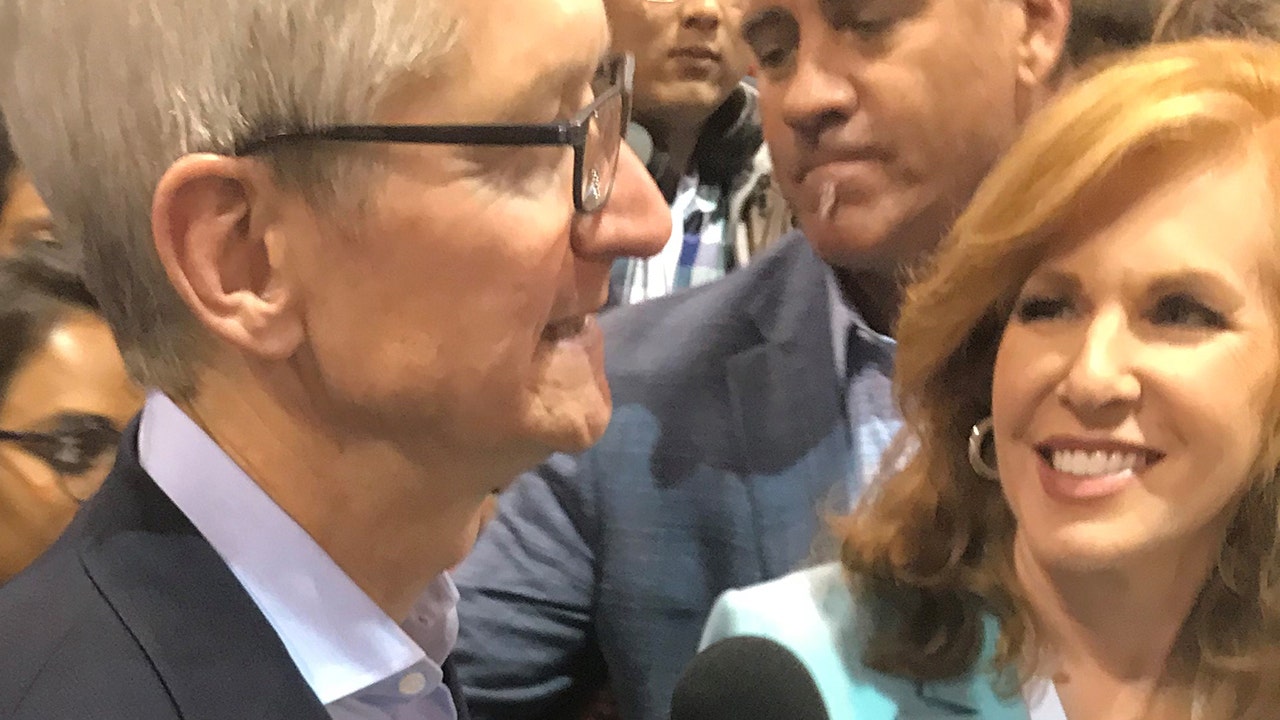 Apple CEO Tim Cook made a surprising appearance on Saturday at Berkshire Hathaway's annual Omaha, Nebraska shareholder meeting, walking at the conference center where thousands of Warren Buffett-owned businesses sell their goods.
Crowds needed around Apple
More from FOXBUSINESS.COM …
Berkshire Hathaway is the second largest proprietor of Apple shares, with a stake of nearly 250 million shares, or about 5 percent. It also marks Berkshire's second largest company, behind Coca-Cola.
FOX Business & # 39; Liz Claman asked Cook what he learned from Buffett during the meeting.
And when he was asked about his thoughts on Buffett, which contained such a great deal of appreciation near $ 53 billion, Cook said, "I'm excited."
CLICK HERE TO RECEIVE FOX BUSINESS APP