Business
The union promises to fight job losses at Granite City steelworks | Local business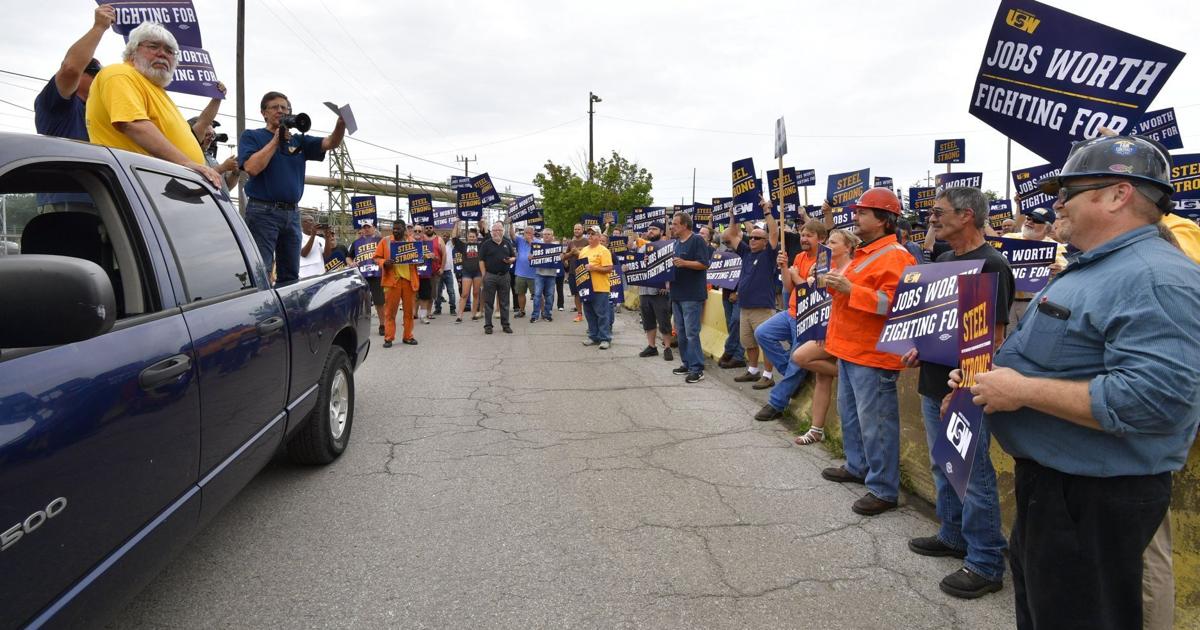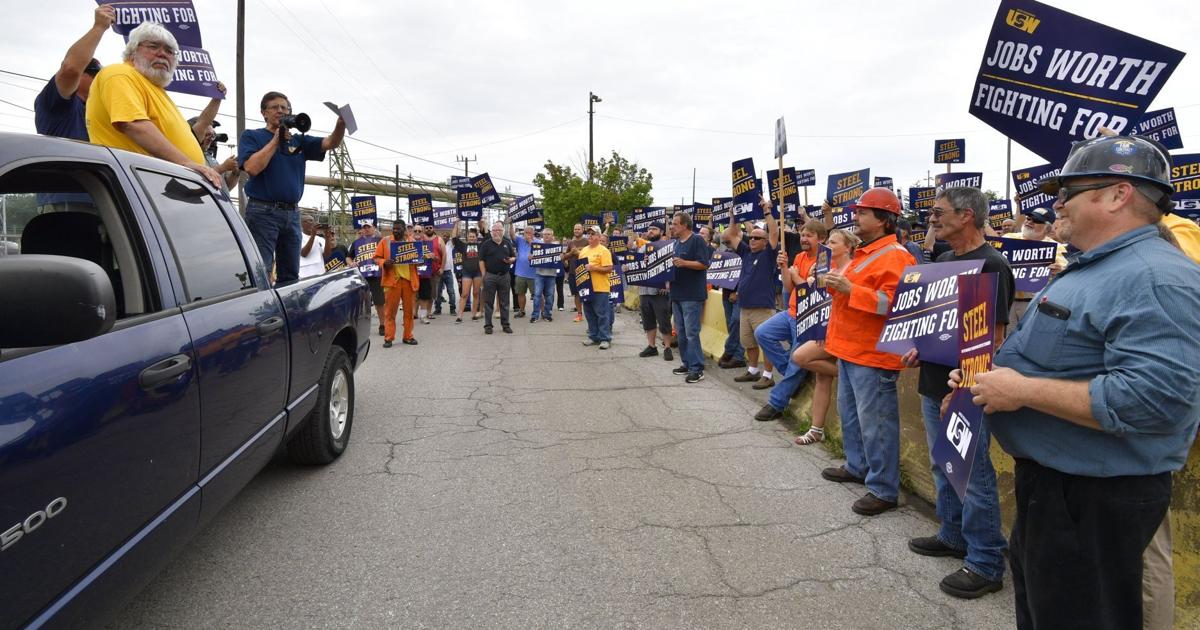 GRANITE CITY ̵[ads1]1; Union representatives and regional leaders promised on Wednesday to fight deep cuts at a hundred-year-old steelworks here, in the crosshairs of a company that changes gears.
The plant's owner, Pittsburgh-based US Steel Corp., said this week that they are working on plans to sell key parts of Granite City Works to Chicago-based SunCoke Energy and shut down steel production by the end of 2024. Nearly 1,000 jobs will be eliminated.
US Steel said it would continue to complete steel at the plant, and SunCoke plans to convert the plant's blast furnaces to a 2 million tonne "pig iron" operation that produces the building blocks for steel production at other plant. But it will only sustain about a third of the current workforce.
Dan Simmons, president of the local branch of United Steelworkers, called the decision a betrayal.
"Today, Granite City Works is a viable and profitable steel business," Simmons said in a statement. "But in pursuit of financial greed, the USS plans to turn its back on both the skilled, hard-working steel workers who have made this company successful and the community that has maintained it."
Officials swore to fight the loss of jobs. "Granite City is a city of fighter jets, and we are getting our ends in a row to fight this," said Mayor Mike Parkinson.
But for the company, it fits with a strategy of building "better, not bigger." US Steel, one of the largest steel companies in the country, presented the news to investors such as reusing an older, coal-fired plant to power the growing fleet of newer, more efficient electrical operations. This is a step that competitors have already taken. "It's safer, it's cleaner and it's cheaper," said steel industry analyst Gordon Johnson, founder of GLJ Research in New York.
It has been a Granite City steelworks longer than it has been a Granite City.
St. Louis industrialists who wanted to make steel on cheap land across the river opened the facility that was to become Granite City Works in 1895, a year before the city was incorporated. It delivered rolled sheets to a sister stamp factory.
By the end of the next decade, it employed more than 1,000 people and had taken its place as a cornerstone of a city that boasts connections to 10 railroads and calls itself "The City of Great Industries."
But when foreign competition and a collapse in demand led to the collapse of industry in the 1970s and 1980s, Granite City joined. The plant's workforce fell from a peak of 5,000 in the mid-1970s to 2,800 at the end of 1982.
US Steel bought the business in 2003 from a bankrupt National Steel, and five years later closed the plant, causing the city to collapse. Cafes saw their lunch orders dry up. Trucks that once lashed in and out of the mill disappeared. Thousands of workers flooded the unemployment line. They returned the following year, but in 2015 it happened again.
When former President Donald Trump announced new taxes on imports in 2018 and US Steel reopened, there was hope that the good times were back. Trump himself came to Granite City and delivered just that message.
"We're following this closely, and it's going up, Dave, just up," Trump told US Steel Chief David Burritt, who joined the president on stage during his speech.
But the next year, US Steel spent $ 700 million buying a stake in northeast Arkansas' Big River Steel plant and its cleaner, cheaper electric furnaces, and took a step it once resisted.
Analysts then asked Burritt if the Big River acquisition meant a closure in Granite City. He called their proposals premature.
But on Tuesday, the call came and the worries began again.
"These guys earn a good salary," said Mayor Parkinson.
Craig McKey, a vice president of the union, said the last time the place was closed, people lost their cars and houses.
Parkinson said he is doing everything he can to prevent it. He spent the morning going from phone to phone talking to reach out to the company, government officials and the state congressional delegation for help.
The company has tried to pull out of Granite City before, he said, and they have not succeeded yet.
But McKey, who has worked at the plant for more than 25 years, worried that this time he might be the one doing it.
"I fear for the worst," he said.