Business
The steep plunge in used car prices – what it means, and what lies ahead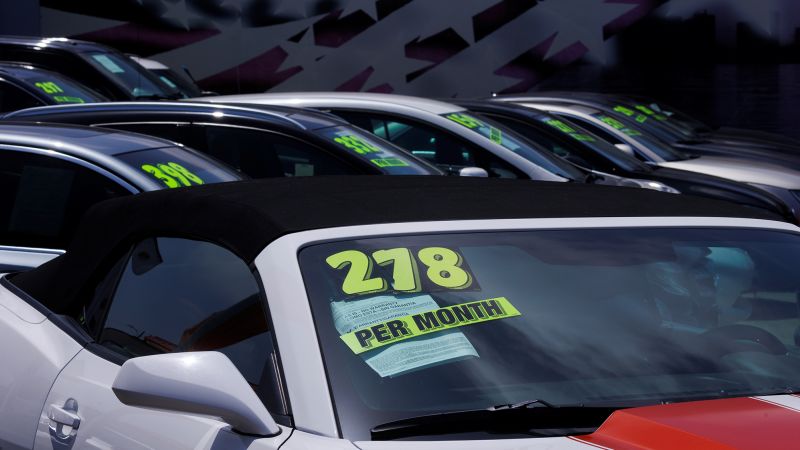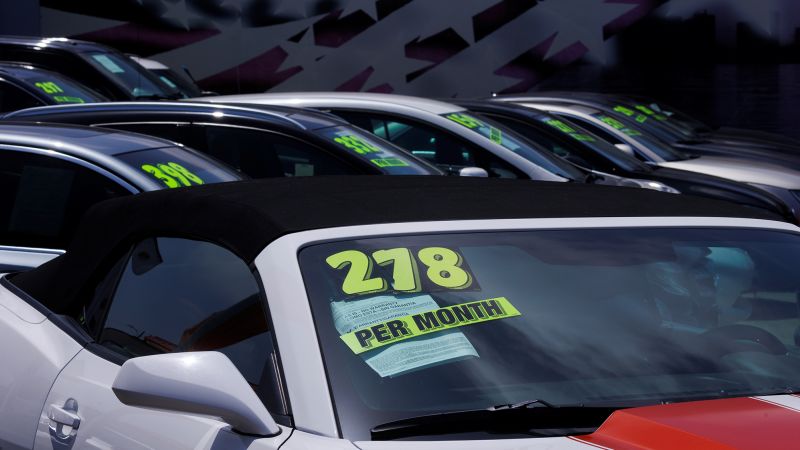 New York
CNN
—

Tracking used car prices is enough to give anyone whiplash.
Since the start of the pandemic and subsequent disruptions in new car supply chains sent prices skyrocketing, used car prices have seen their biggest annual increase on record – up 45% in the 12 months ending June 2021, according to the Consumer Price Index – before swinging to a 12-month fall of 8.8% in the latest reading for December.
It was the biggest 12-month drop in used car prices since June 2009, when General Motors and Chrysler were both in bankruptcy proceedings and the economy was bleeding half a million jobs a month.
"It was a wild ride," said Ivan Drury, director of insights at Edmunds.com Inc., an online resource for auto inventory and information.
Data from Edmunds shows the average price of a used car purchase in December at $29,533, down nearly $1,600 from the record high of $31,095 reached in April 2022. Today's average used car price is about the same as the average new car price as recently as 2010.
While prices for late-model used cars are down just 5% from their peak according to Edmunds, the price of older used cars, those five years or older, has fallen 15% or more from their peaks in early 2022.
Experts say the reasons for the decline include higher interest rates that make it more expensive to finance a car purchase, which limits demand. CarMax ( KMX ), the nation's largest pure used car dealer, has warned that the combination of high prices and high interest rates is creating an affordability problem for many buyers, hurting overall demand.
But the main reason for the fall in used car prices is an increased supply of new cars.
It was the lack of new car inventory that drove prices up. Parts shortages, particularly for computer chips, had halted new car production for much of 2022, leading to the lowest level of full-year US new car sales since 2011.
The low supply of new cars caused an even bigger jump in the average price of used cars, as buyers who would otherwise buy new cars turned to the used car market.
"At one point, it seemed like everybody who was going to buy new ended up buying used," said Greg Markus, executive vice president of AutoLenders, the parent company of New Jersey's largest used car dealership chain.
That included rental car companies, which before the pandemic normally bought about 10% or more new cars per year. With limited inventory of cars to sell, automakers essentially stopped selling cheaper fleets, and even rental car companies were forced to turn to the used car market.
All this has started to change in recent months. Automakers are reporting more supplies of the chips they need and are producing and selling more cars, including a rebound in fleet sales. Overall, sales were up 9% in the fourth quarter compared with a year ago, and nearly 6% higher than in the third quarter, according to Cox Automotive. And with more buyers finding the new cars they want, that means lower demand for used cars.
Experts say part of the decline in used car prices is that price increases were not sustainable and were driven in part by buyers at used car auctions paying too much for the limited supply of used vehicles.
"There was nowhere for these prices to go but down," Markus said.
There could be more declines in used car prices in the months ahead, as new car inventories continue to build up. One thing that could put a floor on used car prices: late used cars are likely to be in short supply given the reduced new car production over the last three years.
"The supply problem remains bleak," Markus said. Because of that, "I don't think we'll get down to 2019 levels," he added.
The rise in used car prices was a major driver of the country's overall inflation rate, adding about a full percentage point to the total increase in consumer prices from April 2021 to May 2022. Now it is a factor helping to bring down the rate of inflation, shaving more than a third of a point from the overall rate in December.
This is obviously good news for those who want or need to buy a used car, although it can have a negative effect on car buyers by reducing the value of the vehicle they hope to trade in. Edmunds shows that the average trade-in value in December is almost down. $3,000, or 11%, to $22,605, from the June 2022 record high.
This fall in the value of trade-ins can also be a headwind on car prices by reducing what buyers are able to pay.