Business
The Southwest pilot crawls through the cockpit window after the flight deck door is locked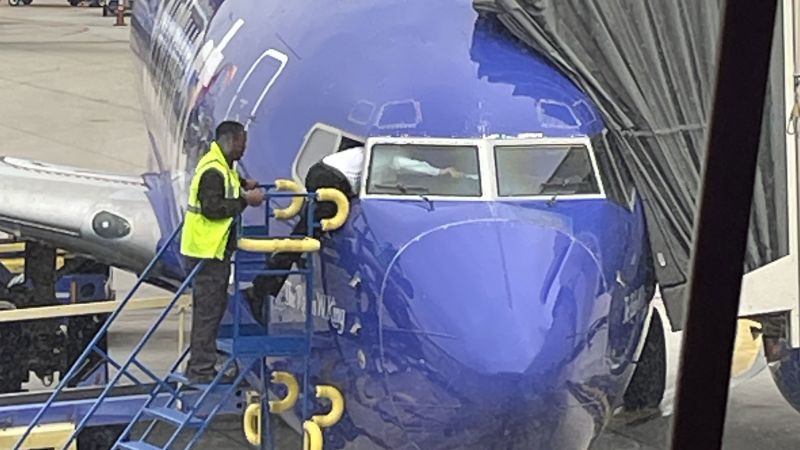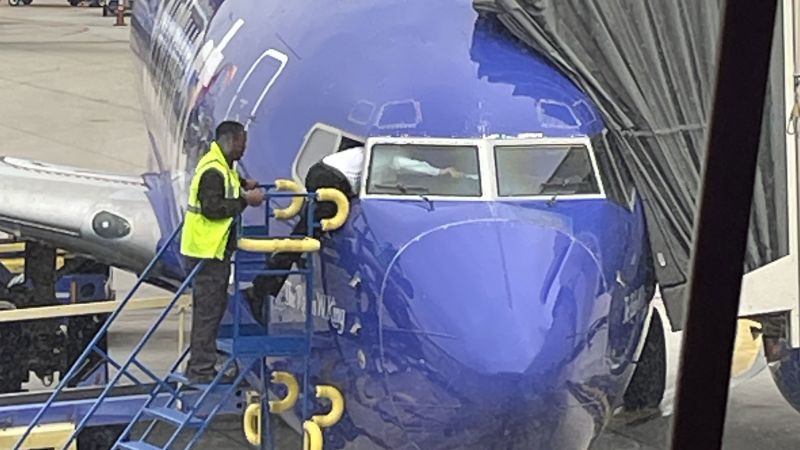 CNN
—

It's never fun to be locked out—whether it's from your house, your car, or a commercial flight.
A Southwest Airlines pilot ended up crawling through a cockpit window on Wednesday after a customer accidentally locked the cockpit door, the airline says.
Passenger Matt Rexroad told CNN he was getting ready to board a flight from San Diego to Sacramento when he saw the plane's pilot crawling through a window.
"During the boarding process, while other customers and flight attendants were on board, a customer opened the forward lavatory door and accidentally pushed the Flight Deck door closed (which locked) while the pilots operating the aircraft were preparing to board the aircraft. " the airline said in a statement to CNN. "One of our pilots unlocked the door from a Flight Deck window and the flight proceeded as planned."
Rexroad took pictures of the incident and post them on Twitter.
"It's amazing that this pilot went above and beyond to get this flight out. We only left 8 minutes late. Impressive effort by Southwest Airlines," Rexroad said.
In response, Southwest Airlines wrote on Twitter, "Well, that's definitely something you don't see every day."