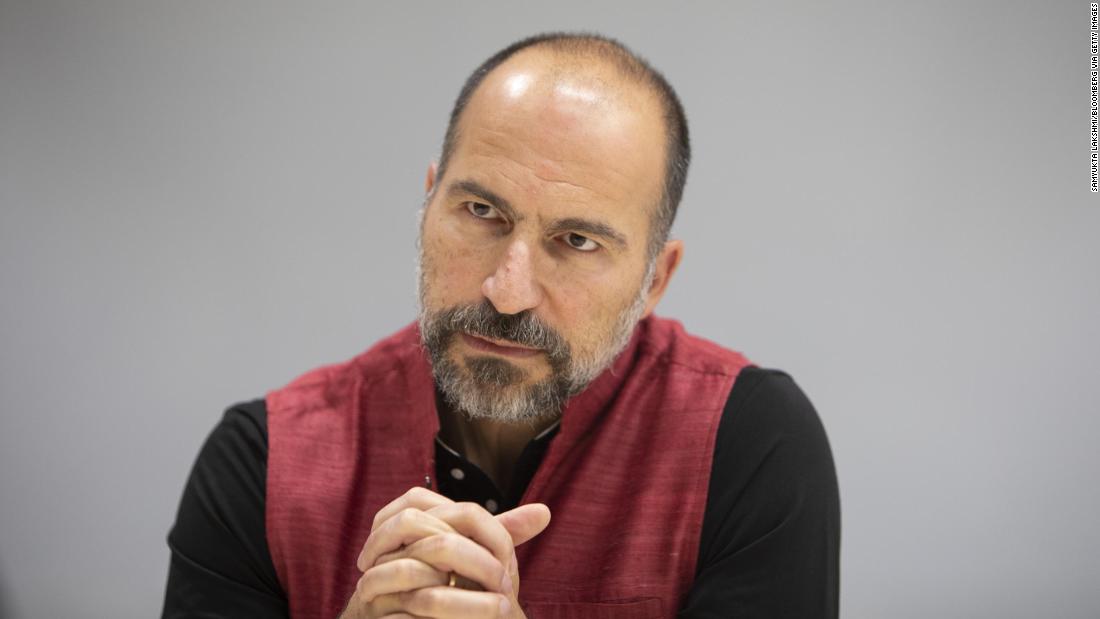 Khosrowshahi made the original remarks in an interview with Axios, of which video was posted online.
"I think that government said they made a mistake," he said when asked if the head of the Saudi sovereign wealth fund, Yasir Al Rumayyan, should continue to sit on Uber's board. The Saudi fund is
Uber's
(

UBER

)
the fifth largest shareholder, with 5.3% of the company.
Khosrowshahi compared Khashoggi's murder to Uber's problems with self-driving cars, one of which killed a pedestrian in Arizona last year. The pedestrian was cycling across a road at night. Uber's self-driving software system first classified the pedestrian as an unknown object, then as a vehicle, then as a bicycle, but never slowed down.
Officials ruled earlier this year that Uber would not face criminal charges. The company temporarily halted the vehicle testing program and ended its self-driving business in Arizona.
"We made mistakes too, right, with self-driving, and we stopped driving, and we recover from that error," Khosrowshahi said. "So I think people make mistakes, that doesn't mean they can never forgive. I think they [the Saudi government] have taken it seriously," he added.
Axios reported that the Uber boss then called the publication to express regret over his comments and emailed a clarification.
"I said something at the moment I don't believe," the statement says. "When it comes to Jamal Khashoggi, his murder was worthy of criticism and should not be forgotten or excused."
Uber did not immediately respond to a request for comment from CNN Business.
The CIA concluded that Saudi Crown Prince Mohammed bin Salman, the country's de facto ruler, personally ordered the death of Khashoggi, who disappeared just over a year ago from the Saudi Consulate in Istanbul.
A total of 1
1 people allegedly involved in the murder were charged last year by Saudi prosecutors. Saudi officials said five of them face the death penalty for being directly involved in "ordering and carrying out the crime." The United States has sanctioned 17 Saudi officials for their alleged involvement.
Bin Salman denied being personally involved in Khashoggi's death in a "60 Minutes" interview with CBS in September, but said he took responsibility for the death as a Saudi leader.
Source link