Business
The global market's cheer for the US debt ceiling agreement is fading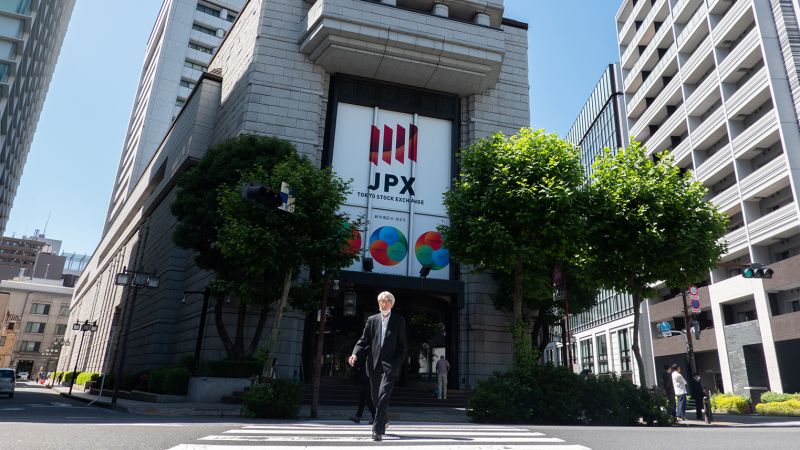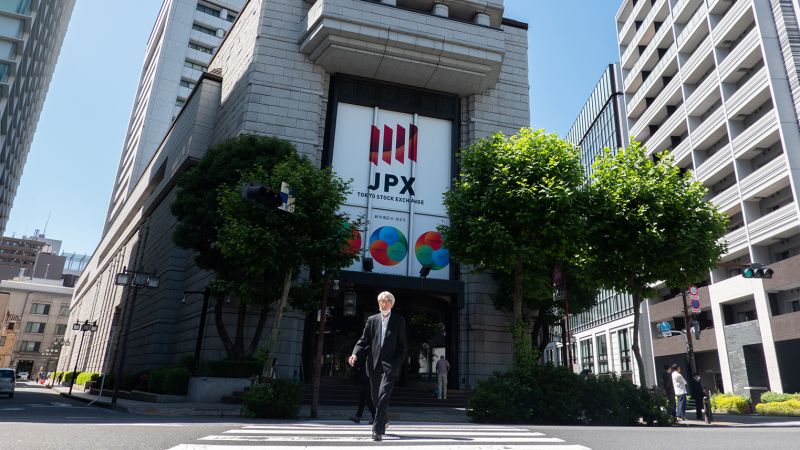 Hong Kong/London
CNN
—

European stocks and oil prices gave up early gains on Monday, but U.S. stock futures remained positive after weekend news of a deal that could avert a catastrophic U.S. debt default.
Germany's DAX ( DAX ) closed 0.2% lower, with France's CAC 40 ( CAC40 ) falling by a similar margin after both advanced earlier in the day. In Asia, Japan's Nikkei 225 (N225) closed at a 33-year high, buoyed by optimism over the debt ceiling deal and a weaker yen, which lifted exporters. The index has risen almost 20 percent this year.
US and UK markets are closed on Monday for a public holiday, affecting trading volumes in Europe. Dow futures and Nasdaq futures rose about 0.35%, with S&P 500 futures up 0.3%. US markets rose on Friday after reports that President Joe Biden and the Speaker of the US House of Representatives, Kevin McCarthy, were is nearing a deal that will allow the US government to continue paying its bills.
They reached an agreement in principle on Saturday to raise the debt ceiling for two years and put a cap on spending. The deal moves the United States one step back from the brink of a historic default, which, if it were to happen, would reshape stock and bond markets. It will also cause serious damage to the US and world economy.
Brent crude futures, the global oil benchmark, fell 0.5% to $76.58 a barrel, reversing similar-sized gains earlier in the day. WTI crude, the US benchmark, fell 0.2% to trade at $72.51 a barrel.
Turkey's lira, meanwhile, fell to 20.10 against the US dollar, a new record low. Turkish President Tayyip Erdogan secured victory in Sunday's presidential election, extending his rule into a third decade. Erdogan told CNN 10 days ago that he would continue with his unorthodox policies cutting interest to reduce inflation in the event of re-election.
Earlier, in Asia Pacific, Australia's S&P/ASX 200 had closed 0.9% higher. China's Shanghai Composite rose 0.3 percent. Hong Kong's Hang Seng (HSI) index opened higher but then reversed gains to close 1% lower, dragged down by falls in technology and property shares. South Korean markets were closed for a public holiday.
While the US debt agreement has given the markets reason for optimism, the work is far from finished.
Now both leaders must sell the deal to their allies in Congress, where Republicans control the House and Democrats control the Senate. The deal must be passed before June 5, the crucial date when Treasury Secretary Janet Yellen says the US will no longer be able to pay its bills. Yellen gave an updated timeline on Friday, after setting an earlier deadline of June 1.
The deal appears to mark "a significant improvement in the US debt ceiling situation," said Jun Rong Yeap, an analyst at IG. Monday's trade in Asia was a positive reaction to reducing debt risk, he said. Global investors are also looking at China's PMI indexes scheduled to be released later this week, he added.
China and Japan are the largest foreign holders of US debt, holding a combined $2 trillion in US Treasuries. A potential US debt default would also be devastating to their economies.