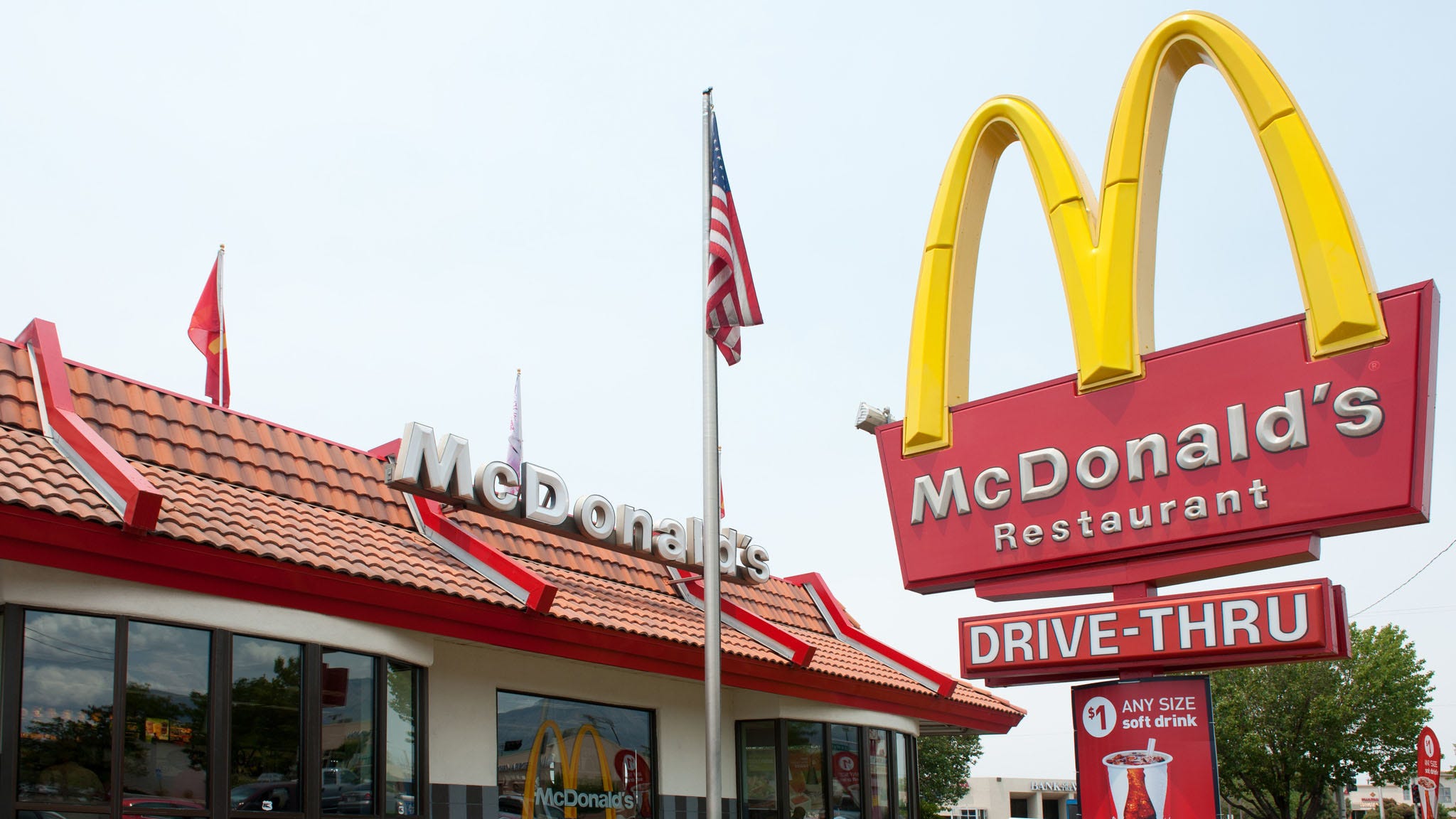 A woman's social media post about a McDonald's employee who slept inside the restaurant, recently went for viruses – just not for the reason she expected.
The photo, taken at a Fayette County McDonalds in Georgia, was originally intended to shame McDonald's location for not acting against employee behavior. However, after the image was uploaded to Facebook, it was revealed that the man was homeless and only rested between shifts.
Simon Childs was initially injured when he found out that the photo was shared, WSB 2 reports. The 21-year-old father told the withdrawal that he had had a tough time since his mother died.
"It's a little pain to see my picture up there, you know," he said. "I thought there was something negative and no one would care about it." a private Facebook group with the caption, "Just another reason for me to leave Fayetteville. I was in McDonald's in the middle of town, and I saw this guy sleeping in the stall, I got and telling an employee that someone is sleeping in his booth and her reply were "oh yes, we know hey, it's ok" and I said "not really, but anything." "
But while the picture got a big reaction, it all seemed to Child's favor, When some of the locals who learned about Child's story decided to help CBS 2, they reported on donations of diapers, supplies and clothing to their son. People even donated hotel rooms, and a local restaurateur borrowed Childs a car.
"They changed my life in a few days," said Childs WSB 2
FOLLOW US ON FACEBOOK FOR MORE FOX LIFESTYLE NEWS
A reporter for WSB 2 spoke to the woman who originally sent the picture, which claims she did not intend to shame anyone and what she posted to a private group.
Source link