Business
Tesla shares are seeing their worst day in two years with weaker than expected sales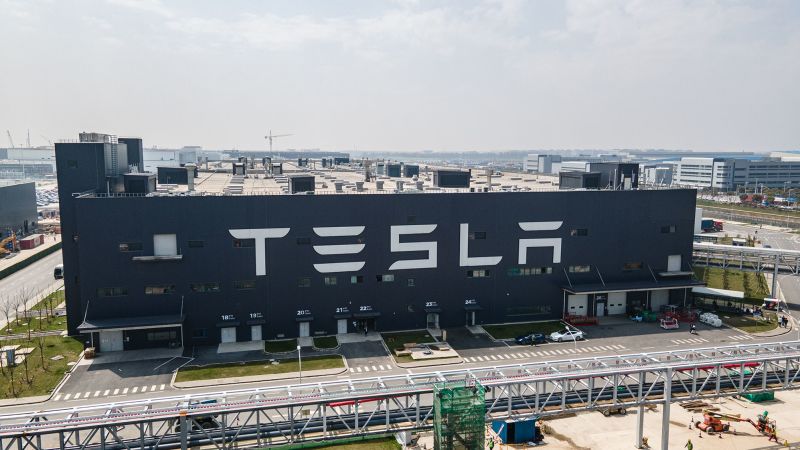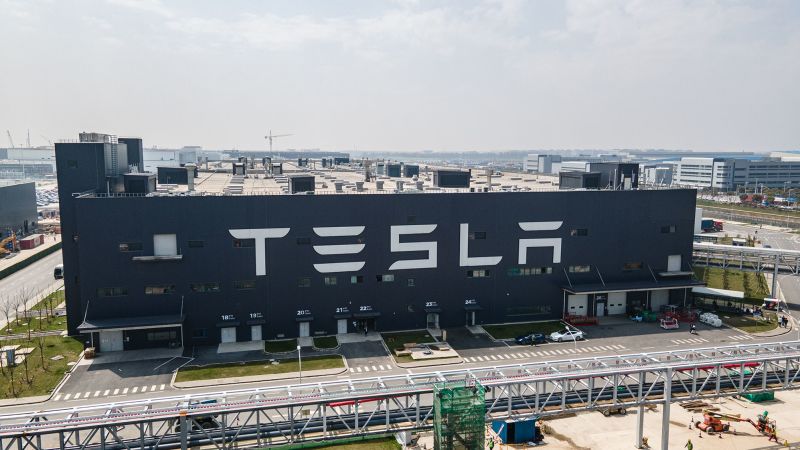 New York
CNN
—

Tesla shares plunged more than 12% in trading on Tuesday, as weaker-than-expected global sales continued the company's massive share price slide that began last year.
Tesla reported record 2022 sales of 1[ads1].3 million cars, up 40% from the 2021 total, but well below the 50% growth target the company set early in the year. While it had already warned it would miss its aggressive full-year target, fourth-quarter sales of 405,278 vehicles were far weaker than feared. That represented growth of just 31% from a year earlier, and was well below the median estimate of 431,000 according to analysts polled by Refinitiv.
The 12.2% drop in Tesla ( TSLA ) shares in Tuesday trading was the worst day for Tesla ( TSLA ) shares in more than two years. The company's stock ended 2022 down 65% for the year, cutting into Musk's net worth in a big way and knocking him out of the position of the world's richest person. It was the worst year ever for Tesla shares ( TSLA ), which rose 743% in 2020 and another 50% in 2021.
The drop in sales came despite the company's two price cuts in December for US buyers who completed their purchase by the end of the year. The fact that global sales were far below the 439,000 cars it built in the period raised new concerns about weakened demand for Tesla cars in the face of many headwinds. These include higher interest rates, increased EV competition from established automakers alongside upstart EV makers, and backlash against Tesla CEO Elon Musk since his controversial takeover of Twitter early in the quarter.
"Overall demand is starting to crack a bit for Tesla, and the company will have to adjust and cut prices more specifically in China, which remains key to the growth story," said Dan Ives, technical analyst for Wedbush Securities. "The Cinderella ride is over for Tesla."
— CNN's David Goldman contributed to this report