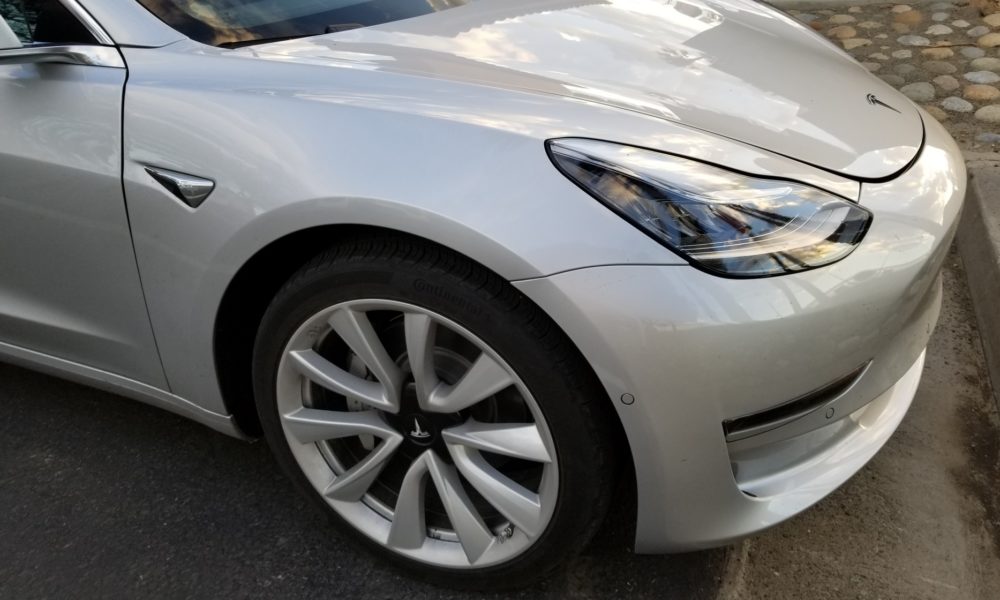 Apart from the introduction of Sentry Mode and Dog Mode, Tesla's latest software update also included a welcome enhancement of the company's built-in dashcam feature, allowing the cars to record videos from their side cameras. This is a remarkable upgrade of the feature's first iterations, which featured on the Tesla Model S, X and Model 3's narrow forward-facing camera model.
The new upgrade to Tesla's built-in dashcam feature further enhances the safety capability of the electric car manufacturer's vehicle. With side camera recordings, Tesla owners will be able to record events happening in their vehicle's blind spots. In cases where a Tesla becomes involved in a T-leg accident, the video footage from the electric car's side cameras is likely to prove invaluable.
Teslas release notes for dashcam enhancements describe the new feature as follows.
"Dashcam can now record and store video footage captured by the car's side camera in addition to the narrow forward camera. As usual, the Dashcam icon will appear in the status bar with a red dot indicating that it is recording. Tap the icon to save 10 -minutes video clips or press and hold to stop recording. "
With side camera recording capabilities, Tesla's built-in dashcam has become one of the markets available on the market, considering that aftermarket systems typically record videos from the front and back of a vehicle. Side cameras are available from aftermarket dashcam makers, but some tend to lean on the cumbersome side, making the cabin look a bit messy when set up. In comparison, Tesla's side camera recording features combine perfectly with the vehicle itself, as the cameras used for the system are built into the exterior of the electric car.
It should be noted that Tesla's built-in dashcam system will be further enhanced in the future. It cannot therefore be too long before the company's electric cars can record videos from their rear cameras as well. Such a premise seems likely, considering that the newly released Sentry Mode already records videos from all electric cars' external cameras when enabled. When this happens, Tesla's electric cars will roll off the factory equipped with one of the best surround dashcam solutions by default.
Tesla's built-in dashcam has already proved useful in a number of difficult conditions. In October last year, a model 3 owner was able to use recordings from his vehicle to prove he was not in error after a nasty traffic accident. More recently, a Tesla owner was able to use video footage from his electric car's built-in dashcam to help identify a man who attacked him after a rage accident.
Tesla's latest software update appears to roll out to members of the company's early access program. With this in mind, Tesla owners can expect the firmware update to be released for their vehicles soon.