Business
Teamsters union president: 'We've organized, strategized, now it's time to pulverize,' says Teamsters union president ahead of looming UPS strike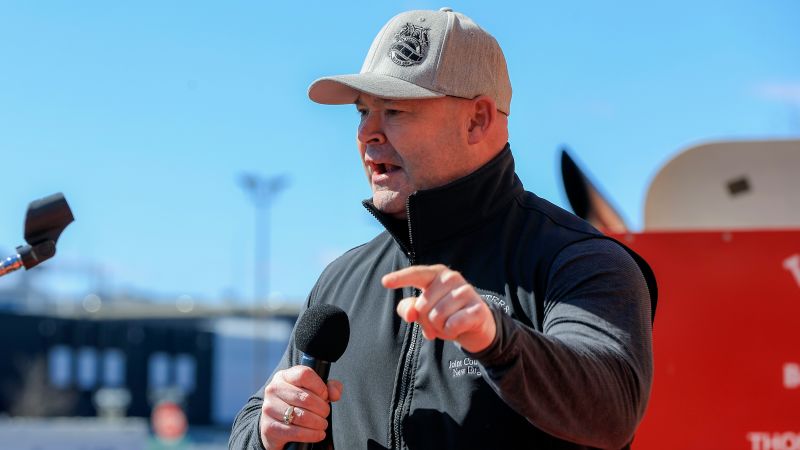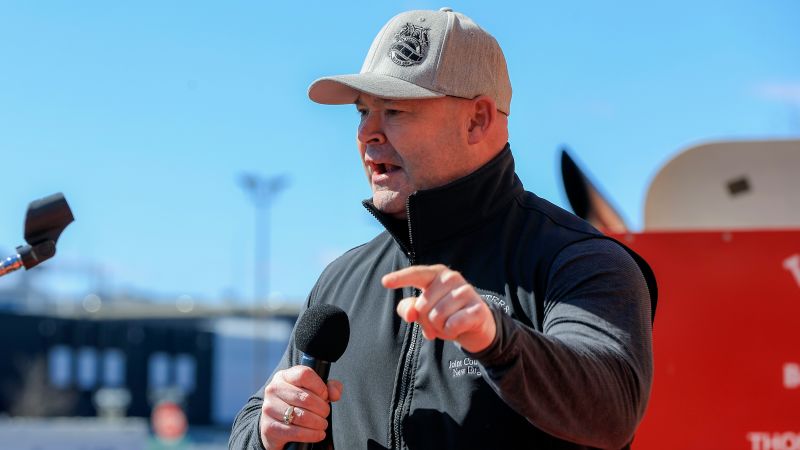 Matthew J. Lee/Boston Globe/Getty Images
Teamsters President Sean O'Brien speaks at a rally with UPS workers ahead of their national contract negotiations on April 2, 2023 in Charlestown, Massachusetts.

New York
CNN
—

Ahead of a looming nationwide UPS strike, Teamsters union president Sean O̵[ads1]7;Brien said during a rally in Atlanta on Saturday: "We've organized, strategized, now it's time to pulverize."
Speaking to CNN's Isabel Rosales, O'Brien said 95% of the contract has been negotiated, and "now we're down to financials, and UPS knows they have to pay our members, especially the part-timers."
A UPS spokesperson has said that part-time employees receive the same benefits as full-time employees. However, they earn less than full-time workers who earn an average of $95,000 a year, as CNN previously reported. Part-timers start out earning $16.20 an hour and are eligible for a higher hourly rate after 30 days. On average, part-time workers earn $20 an hour, according to the spokesperson.
Frederic J. Brown/AFP/Getty Images
UPS workers hold placards at a rally held by the Teamsters Union on July 19, 2023 in Los Angeles, California.
Asked what happens if an agreement is not reached by July 31, O'Brien said they would withhold their labor on August 1 at 1 p.m. 12:01.
"UPS represents our members who deliver goods and services that supply 7% of the gross domestic product," O'Brien added. "So [UPS] supply chain solutions will take a big hit."
According to O'Brien, a strike will be felt both domestically and internationally. He claims "because the pilots union that represents the pilots for UPS has committed to us that they will not turn a wheel if the team players go on strike."
Part-time package handler Elizabeth Laster told CNN Saturday that she is willing to go without pay if the strike takes place. After working at UPS for seven years, she said she feels the company is making millions of dollars while she struggles to survive and support her three sons.
"The parcels don't move unless we move them … we're the ones making all that money and we don't see it. How is that fair?"
Laster said the company "already got our blood, our sweat and our tears … just give us what we've worked for."
Correction: An earlier version of this story misquoted Teamsters union president Sean O'Brien. He said, "We've organized, strategized, now it's time to pulverize."