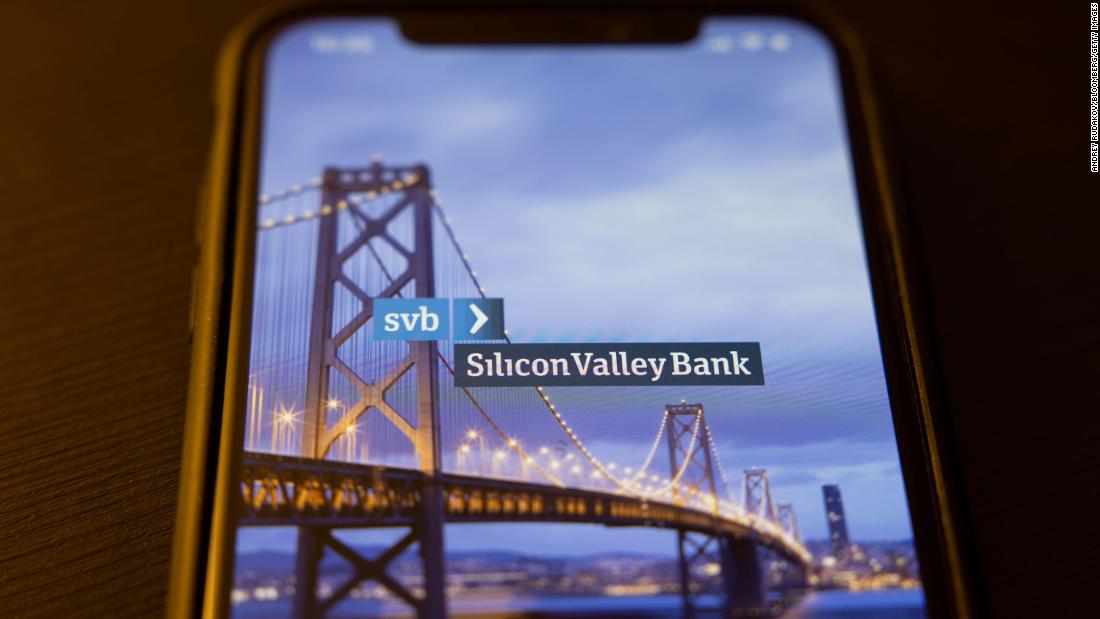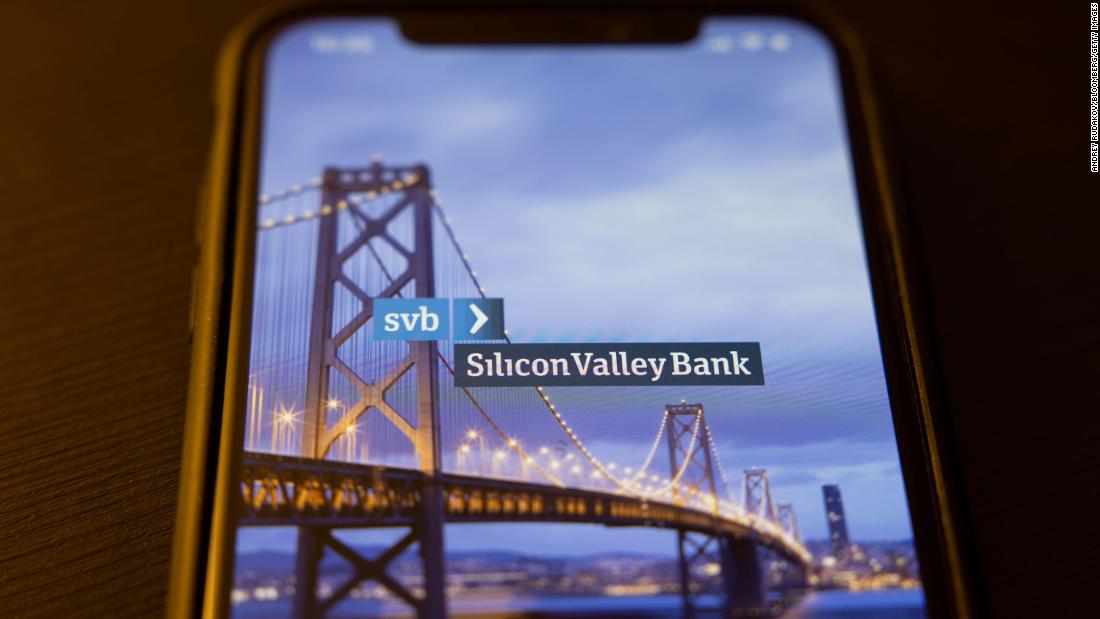 New York (CNN) The question on so many bank customers' minds in the wake of Silicon Valley Bank's spectacular collapse: Is my money safe?
What's up?
A bank run at Silicon Valley Bank led to the Federal Deposit Insurance Corporation taking control of the bank on Friday in the second largest bank failure in US history.
The FDIC insures depositors up to $250,000, but since many larger companies used SVB as their bank, they had much more than that in their accounts. American customers had at least $1[ads1]51.5 billion in uninsured deposits by the end of 2022, says SVB's latest annual report. Foreign deposits reached at least $13.9 billion and are also uninsured.
But before markets opened this week, the Biden administration took an extraordinary step, guaranteeing that SVB customers will have access to all their money starting Monday, even uninsured deposits.
Do I need to worry about cash I have stored in my bank?
In short, if you have less than $250,000 in your account, you almost certainly have nothing to worry about. That's because the US government insures the first $250,000 in qualified accounts.
Many SVB customers had much more than $250,000 deposited, and now that they can't get their money, some companies are struggling to get paid.
Should I withdraw my money from my bank?
It doesn't make sense to take all your money out of a bank, said Jay Hatfield, managing director of Infrastructure Capital Advisors and portfolio manager of the InfraCap Equity Income ETF. But make sure your bank is insured by the FDIC, as most major banks are.
"I don't think people should panic, but it's just prudent to have insured deposits versus uninsured deposits," Hatfield said.
But if I don't run to pull my money out of the bank now, won't it disappear?
Your money is most likely going nowhere.
Ordinary consumers are unlikely to be affected at all. But the collapse is a good reminder to be aware of where your money is kept, and not keep it all in one place.
"The first bank failure since 2020 is a wake-up call for people to always make sure their money is with an FDIC-insured bank and within FDIC limits and following FDIC rules," said Matthew Goldberg, a Bankrate analyst.
The FDIC has various resources on its website. The "Banksuite" tool provides a list of FDIC-insured banking institutions, and the Electronic Deposit Insurance Estimator calculates the insurance coverage of various bank deposit accounts.
Hatfield's advice was to split your money between banks so that each had a maximum of $250,000.
"Why not? If you have a million, why not have four accounts and have them insured," Hatfield said. "Why worry about it?"
Is this 2008 over again?
The banking sector should theoretically be more stable due to the regulatory reforms implemented after the 2008 crisis.
The government's actions this weekend also try to prevent the next SVB from happening, further stabilizing the sector after a chaotic week. Rising interest rates meant cheap government bonds SVB and other banks invested in years ago crumbled in value – last week's bank run was triggered by SVB selling those securities at a huge loss to help pay customers' deposit withdrawals after people started withdrawing the money their out. by the bank.
The Fed also said it will offer bank loans for up to a year in exchange for U.S. Treasuries and mortgage-backed securities that lost value. The Fed will respect the original value of the debt for the banks that take the loans.
The Treasury will also provide $25 billion in credit protection to hedge against banks' losses, which should help banks have easy access to cash when they are in need.
"The Fed averted the SVB disaster and averted a crisis of epic proportions for the banking sector," said Wedbush Securities' Dan Ives.
Can the US federal government curb the panic?
Over the weekend, action from the government was expected to prevent a wider crisis that would lead to more bank runs.
"If they do that, it will stop this panic from spreading to other banks and solve a lot of the problems, at least in the short term," economist Richard Duncan said on Sunday. "If we start to see a significant banking panic, and this will have much broader ramifications throughout the US economy."
SVB was among the top 20 U.S. commercial banks, with $209 billion in total assets at the end of last year, and provided financing to nearly half of U.S. venture-backed technology and healthcare companies.
Every bank has losses on its securities and uninsured deposits. U.S. banks were sitting on $620 billion in unrealized losses (assets that have fallen in value but have not yet been sold) by the end of 2022, according to the FDIC.
Still, there is no reason to panic yet, say analysts.
"[Falling bond prices are] only a problem in a situation where your balance drops pretty fast… [and you] have to sell assets that you normally don't have to sell," said Luc Plouvier, senior portfolio manager at Van Lanschot Kempen, a Dutch wealth management firm.
Most major US banks are in good financial shape and will not find themselves in a situation where they are forced to realize bond losses, Gruenberg said.
A bailout by Silicon Valley Bank itself was not under consideration, Yellen said in an interview with CBS on Sunday.
"Let me be clear that during the financial crisis it was investors and owners of systemic big banks that got bailed out … and the reforms that have been put in place mean we're not going to do that again," Yellen told CBS. "But we are concerned about depositors and are focused on trying to meet their needs."
Steps taken by the government at the weekend also dampened fears that SVB would turn into a full-blown crisis.
"Monday will certainly be a stressful day for many in the regional banking sector, but today's action dramatically reduces the risk of further contagion," Jefferies analysts Thomas Simons and Aneta Markowska said in a note to clients on Sunday night.
CNN's David Goldman, Nicole Goodkind and Allison Morrow contributed to this report.