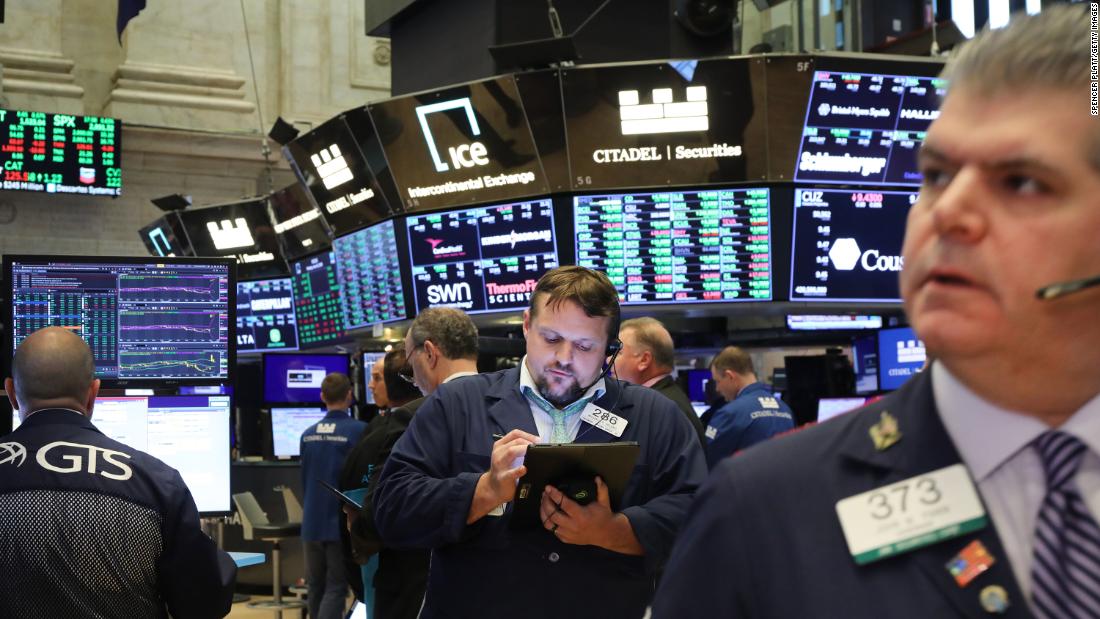 Dow
(

INDU

)
ended the day more than 100 points higher, or 0.4%. The
S&P 500
(

SPX

)
and the
Nasdaq Composite
(

COMP

)
closed up 0.4% and 0.6% , respectively
The gains come after stocks closed in the red on Tuesday and Wednesday, ending a week-long rally even though fundamentals hadn't really changed. Investors are hoping to see President Donald Trump and Chinese Premier Xi Jinping will meet at the G-20 summit in Japan later this month and move forward to find a resolution to the China-US trade spat. If Xi is not present, Trump said there would immediately be further tariffs on Chinese imports.
Investors are hopeful that the Fed could boost the stock market. Expectations for a Federal Reserve interest rate cut in July are now at 86%. The central bank is meeting next week, although it is not expected to cut rates at its meeting. Chairman Jerome Powell will probably deliver guidance of an impending cut. If Powell disappoints, markets could become volatile
Meanwhile, the IPO bonanza continued. Fiverr, an online marketplace for freelancers, made its debut on the New York Stock Exchange under the ticket "FVRR" after pricing its IPO at $ 21
a share.
The stock finished its first trading day 90% higher, at $ 39.90 per share.
Cybersecurity company
CrowdStrike
(

CRWD

)
]which IPO'ed yesterday and climbed more than 70% in its first session, continued its rally and closed up 16.5% today.
Oil rising fast
Oil prices are leaving investors with whiplash Two tankers were attacked in the Gulf of Oman.
That led oil to jump higher, almost mating Wednesday's losses. Prices have since come down from their highs. US futures for July settled on 2.2% at $ 52.28 per barrel, according to CME. On Wednesday, US prices slumped 4% and settled at their lowest level since mid-January, because of worries about excess supply.
"The knee jerk reaction is more of a response to the risks associated with higher tensions in the region and prospect of more attacks, with immediate impact on oil supplies," said Craig Erlam, senior market analyst at Oanda, in a note.
Tensions are indeed higher. In May, four ships were targeted in that region
Oil stocks like
Chevron
(

CVX

)
and
Exxon Mobil
(

XOM

)
finished higher. Currencies of oil exporting countries, like the Canadian dollar and Russian ruble, were also stronger throughout the day.
Source link