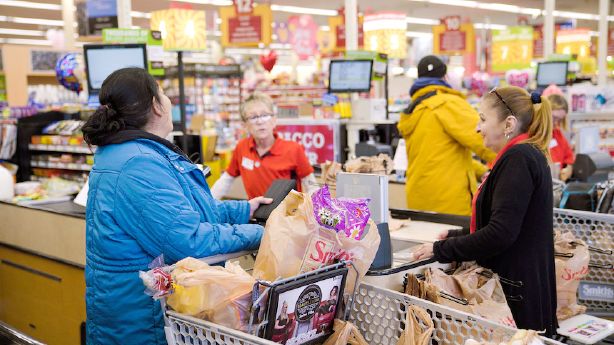 IDAHO FALLS, Idaho – Smith's Food & Drug Stores announced on Friday that it will stop accepting Visa credit cards starting next month.
In a press release, the grocery chain said too much fees that Visa and its issuing banks force dealers to force dealers to raise prices. The company says Visa fees are the highest of all credit cards accepted in Smiths.
"Visa has abused its position and charges dealers too much for a long time," said Mike Schlotman, executive vice president and finance director of Kroger. "They hide from customers what Visa and its banks charge dealers to accept Visa credit cards. Visa's excessive fees and injustices cannot continue unchecked."
The amendment comes into force on April 3. Smiths will continue to accept Visa debit cards along with Mastercard, Discover and American Express.
Smiths is a sharing of The Kroger Co. and is the second store in the company, behind Foods Co. Supermarkets in California, to stop accepting Visa credit cards. Fred Meyer is also owned by Kroger and will continue to accept the cards.
Smiths operates 4 stores in Idaho, Montana and Arizona; along with 55 stores in Utah, 45 stores in Nevada, 23 stores in New Mexico and 7 stores in Wyoming.
×
Source link