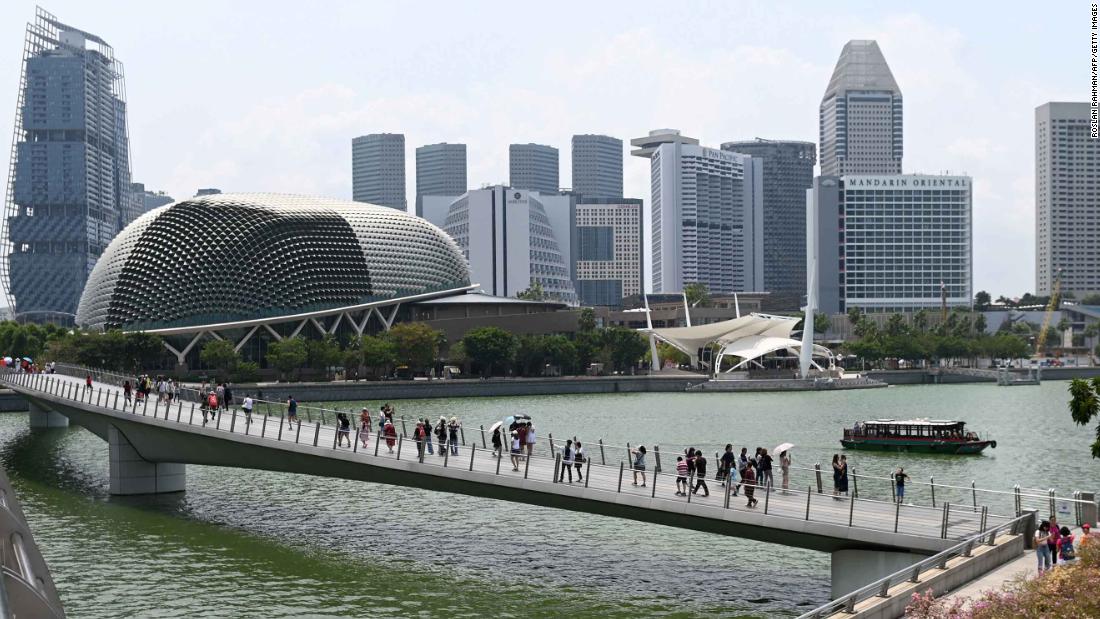 The affluent city-state is hurt by the US-China trade war and is heading for its slowest annual growth since 2009, as the economy shrank by 0.6% during the global financial crisis.
Singapore on Tuesday lowered its GDP growth forecast in 2019 to between 0% and 1%. Previously, it predicted that the economy would grow by between 1.5% and 2.5%.
The downgrade followed very weak figures for the period April-June, when GDP shrank by 3.3% compared to the first quarter of the year.
The outlook has partially weakened due to how much US-China trade tensions have escalated, Singapore's Department of Commerce and Industry said on Tuesday.
Singapore is heavily dependent on exports and China is its largest trading partner. The Chinese economy is growing at its slowest pace in 27 years.
The Ministry of Trade and Industry said it expected Singapore to "likely continue to face strong headwinds for the rest of the year."
"With trade tensions between the United States and China likely not to subside anytime soon, we expect exports and trade-related services to push the economy to a technical recession in Q3," Oxford Economics Sian Fenner wrote in a research note.
Source link