Business
Silicon Valley Bank, Signature Bank failure ripples across industry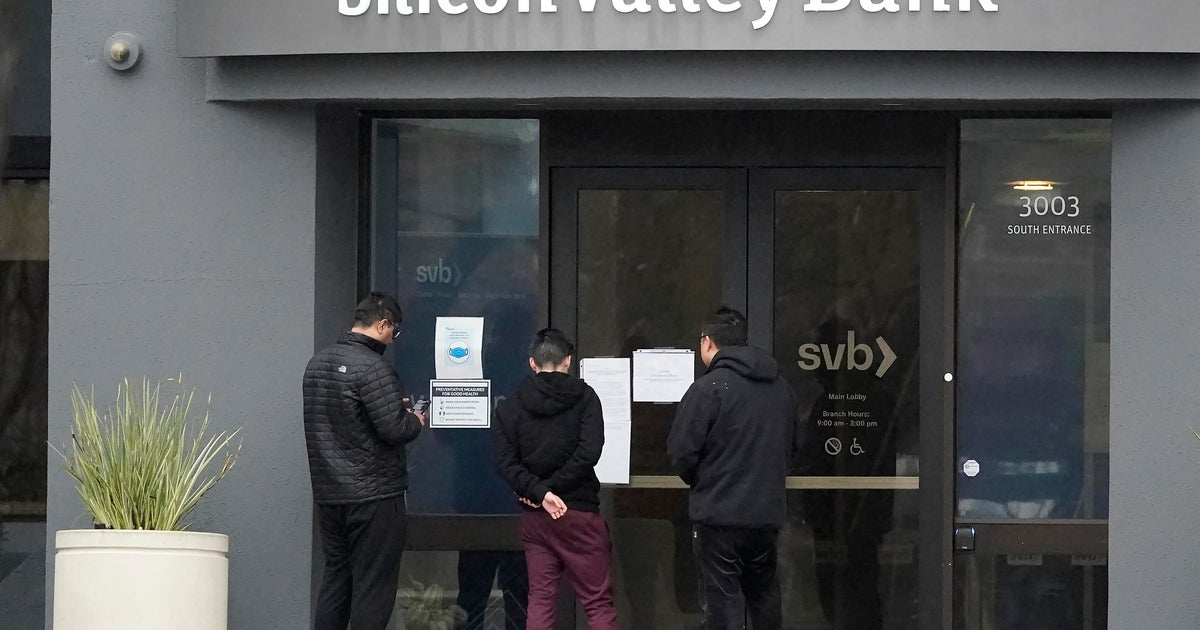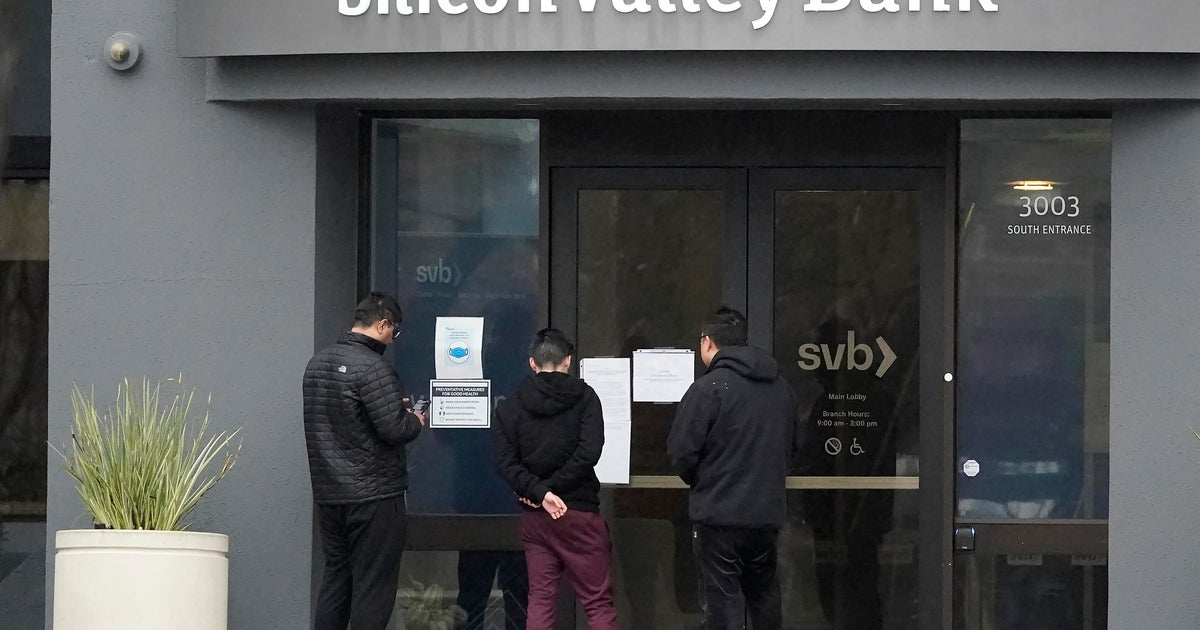 The startling collapse of Silicon Valley Bank and Signature Bank continued to ripple across the US economy, even as the US raced to stabilize the banking system.
In an attempt to limit the risk of contagion, the financial supervisory authorities announced on Sunday that they will guarantee all deposits in the banks, while That's what President Biden said on Monday that "Americans can have confidence that the banking system is safe." Here is the latest news about the situation.
What Happened to Silicon Valley Bank?
Silicon Valley Bank (SVB), the 16th largest US bank with $210 billion in assets, was seized by California regulators on Friday after depositors rushed to withdraw funds due to concerns that the bank could become insolvent. It is the second largest bank failure in US history and the largest since the Federal Deposit Insurance Corporation was forced to take control of Washington Mutual in 2008 during the subprime housing crash.
SVB's collapse alarmed customers of other banks, including customers with deposits that exceeded the FDIC's $250,000 deposit insurance limit, and raised concerns about possible runs at other financial institutions. Regulators in New York state reinforce these fears on Sunday closed Signature Bank — the third largest failure in US banking history.
Another bank, Silvergate Capital, also imploded last week, although it predated SVB's failure and stemmed from losses linked to the struggles of cryptocurrency clients that bankrupted FTX and Genesis. The government did not take control of Silvergate, which chose to liquidate.
What is the government doing?
The FDIC, the Federal Reserve and the Department of the Treasury said in a joint statement Sunday that the United States will guarantee the deposits of both SVB and Signature.
It is worth noting that the FDIC is required by law to resolve a failed bank while moving to protect depositors. The government said SVB customers, most of whom are small and medium-sized technology companies, will be able to withdraw their money from Monday.
The Fed and Treasury also launched a program that would advance capital for up to one year to any federally insured bank that is eligible to borrow from the central bank. The aim is to allow banks to cover outflows of deposits without having to absorb losses on written-down securities, according to Goldman Sachs analysts.
Is the central bank saving banks – again?
The Biden administration quickly took the idea of ​​a bailout for SVB off the table, no doubt sensitive to the prospect of Washington once again riding to the rescue of bankers, as the Obama administration did during the 2008 financial crisis.
Mr. Biden and Treasury Secretary Janet Yellen said taxpayers will not be on the hook for any losses associated with the disposal of SVB, to try to allay any concerns that Americans would have to bear the burden. Instead, the FDIC will handle the costs by using the fees that banks contribute to the agency's deposit insurance fund.
Meanwhile, shareholders of SVB and Signature, along with their unsecured creditors, will lose their money and bank managers will lose their jobs. It is depositors who are saved. That's what bank regulators are supposed to do when lenders crash — protect Main Street.
Some Republican lawmakers, including House Financial Services Committee Chairman Patrick McHenry of North Carolina and Senate Banking Committee Ranking Member Tim Scott of South Carolina, were also careful to avoid framing the government's guarantees for SVB and Signature as a bailout.
Still, some analysts believe Republicans may try to make political hay out of the crisis, noting that the deep blue states of California and New York were home to the two banks.
Why Did Silicon Valley Bank Fail?
The short answer is that SVB was unprepared for the Federal Reserve aggressively pushing interest rates up.
By industry standards, according to Bloomberg, a disproportionately large share of the company's capital was held in longer-term investments, including mortgages and bonds. As interest rates rose, the value of SVB's investment portfolio fell, causing solvency concerns and causing the bank's customers to withdraw their money.
Many of SVB's clients were venture capital-backed technology startups that grew rapidly during the pandemic, with significant cash balances they retained in SVB. As interest rates rose and the economy slowed, many of these players burned through cash and drove down the bank's deposits.
It had at least two negative effects on SVB, according to the investment bank UBS: First, the bank had to dump securities at a loss to raise capital; secondly, SVB had to carry the losses on the balance sheet, which spooked investors.
By contrast, experts say most regional lenders, as well as the biggest banks, have far more diversified deposit bases.
What will happen to Silicon Valley Bank?
The FDIC scrambled to find a buyer for SVB after taking it over, but that effort appears to have failed. Finance Minister Janet Yellen said so "Face the Nation" on Sunday that the FDIC was considering a "range of available options," including an acquisition of a foreign bank.
Why did Signature Bank fail?
Regulators shut down Signature, a $110 billion commercial bank with offices in California, Connecticut, Nevada, New York and North Carolina, on Sunday as customers spooked by SVB withdrew their money.
On paper, Signature was on solid footing, and as late as March 9 the company claimed its "strong financial position". But the collapse underlined how quickly panic can grip bank customers, who often move their assets to big banks when uncertainty flares.
Barney Frank, the former Massachusetts House Speaker and member of Signature's board, told the Wall Street Journal that the company failed because of a "SVB-generated panic."
Is the US banking system safe?
Mr. Biden sought to reassure Americans that the nation's banking system remains stable, saying that "your deposits will be there when you need them."
Banking industry analysts also expressed confidence that the banking system as a whole is safe.
"We believe the events should not have significant wider implications for the economy and are not a sign of systemic risk for the banking sector," John Canavan, principal analyst at Oxford Economics, told investors in a report on Monday.
One reason why the perception may be correct: the failures of Silicon Valley Bank, Signature and Silverlake appear mainly to be the result of financial problems specific to each bank – exposure to interest rates at SVB and exposure to crypto industry losses at Signature and Silverlake – not systemic . problems with American banks.
In other words, these banks collapsed for markedly different reasons than those that struck Lehman Bros. in 2008, as well as the broader lending industry during the subsequent crisis – issued risky loans to millions of households and businesses across the country.
Because of its relatively modest size—by comparison, JPMorgan Chase, the nation's largest bank, has more than $3 trillion in assets—SVB was not subject to the Fed's usual stress tests. Major banks in the US (along with smaller institutions in Europe and the UK) are subject to such assessments of their financial health, reducing the chances of a major meltdown.
Still, several individual banks, especially small and regional lenders, may be at risk. Trading in shares of at least a dozen regional banks was halted Monday as jittery investors bailed out of bank stocks. San Francisco-based First Republic Bank, which has $212 billion in assets, lost more than 70% in early trading, while Western Alliance Bancorporation fell 81%, PacWest Bancorp plunged 50% and Zions Bancorporation sank 27%.
"Although the situation is changing, there are good reasons to believe so [SVB's failure] does not call into question the soundness of the US or the wider global financial system in the way that Lehman did," analysts with Capital Economics said in a report. "But it illustrates the extent to which vulnerabilities lurk in the financial sector and strengthens the case for central banks to exercise caution to raise rates further as the effects of policy tightening so far become apparent."
Is the crisis over?
Most banking experts believe the financial crisis will pass, but the political repercussions will continue for some time to come.
Expect lawmakers to summon banking regulators and industry leaders to Congress to explain what happened and how they can support lenders to protect against future bank runs. Yellen is likely to face questions about the situation when she appears before the Senate Finance Committee on Thursday to discuss the Biden administration's 2024 budget.
A key question is likely to be whether bank customers across the United States with funds that exceed the FDIC's $250,000 insurance limit can always expect the government to step in when lenders collapse. While such government backstops can help ensure confidence in the financial system, critics say it also creates "moral hazard," which led bank executives to take the kind of risks that required taxpayer bailouts in 2009.