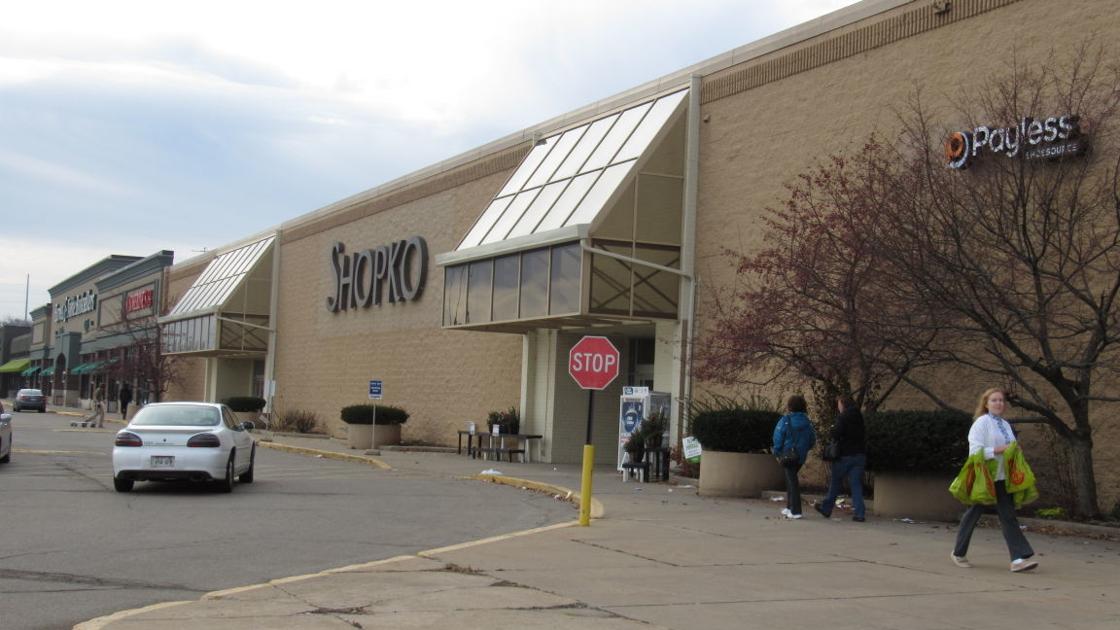 Shopko's footprint will be even smaller.
The retailer has announced that it will close an additional 174 stores nationwide, including 22 stores in Wisconsin. The list includes stores in Monona, Watertown, Beloit, Columbus and Mayville.
The announcement means that Shopko is no longer present in Dane County. In January, Shopko announced the closing of 38 stores, including the two stores in Madison on Mineral Point Road in the West Towne Mall and Zeier Road on Madison East Side. The announcement came after the Ashwaubenon-based dealer said at the end of 201
8 that it would close 39 stores. Together, the stores will leave Shopko with only 109 stores compared to 360 as the company now lists on its website.
Shopko, acquired in 2005 by Sun Capital Partners, a private equity group, filed for Chapter 11 bankruptcy protection last month and said there is restructuring "due to excess debt and ongoing competition pressures."
The company, with three stores in Dane County and dozens across the state, many in smaller communities, has received $ 480 million in debtor finance to fund and protect the operation through the Chapter 11 process. The money will be used to pay suppliers, suppliers and other partners, according to the filing at that time.
Company employees could not be reached on Wednesday for comment.
"In a challenging retail environment, we have had to make some very tough choices, but we are confident that by running a smaller and more focused store footprint, we can build a stronger Shopko that will better serve our customers, suppliers, employees and others. stakeholders through this process, "Russ Steinhorst, Shopko's CEO said in a statement posted on the company's website last month at the time of submission.
Kroger, one of the largest grocery stores in the country and the owner of Roundy & # 39; s, the parent company of Pick & # 39; nSave, announced that it was buying records at over three dozen Shopko pharmacies, including Shopko in Watertown. It was followed by Iowa-based Hy-Vee announcing days later that it had purchased the listings from another 22 Shopko pharmacies. The Hy-Vee deal was for pharmacies in 17 cities, but the only Wisconsin store on the list was the Shopko pharmacy on Mineral Point Road. The rest were in Iowa, Illinois, Minnesota, Nebraska and South Dakota.
Monona Shopko opened in 1981 as the main anchor to the South Towne Mall, and will close May 5. Shopko at Madison's West Side opened in 1980 and east Side shop in 1988. Both will close April 14th. Shopko just off Aberg Avenue at Madison's North Side, which opened in 1982, closed in 2014.
But while Madison customers have many big boxes and other national retailers where shop, smaller communities will remain with only dollar stores, some independent dealers or Walmart. In Watertown, a city of over 24,000 people, Kohl's department store moved to Johnson Creek several years ago, while a Walmart Supercenter is located on the Watertown South side.
In Columbus, northeast of Madison, Shopko's presence was short-lived. In 2012, in an effort to reach smaller communities, Shopko began opening Shopko Hometown stores, which are about 35,000 square feet compared to the traditional stores, such as those in Madison, ranging from 85,000 to 100,000 square feet. Shopko Hometown stores have been built in smaller communities that have previously been bypassed by Shopko, and had largely been ignored by Walmart, Target, Kohl and Kmart, but have been a magnet for such as Dollar General and Dollar Store. 19659002] The Hometown concept has also been incorporated into Pamida stores, a discount dealer bought by Shopko in 1999 and operated as a separate division until 2012 when the two companies merged. One of the converted stores is in Reedsburg.
Source link