Business
Shell profits double to almost 40 billion dollars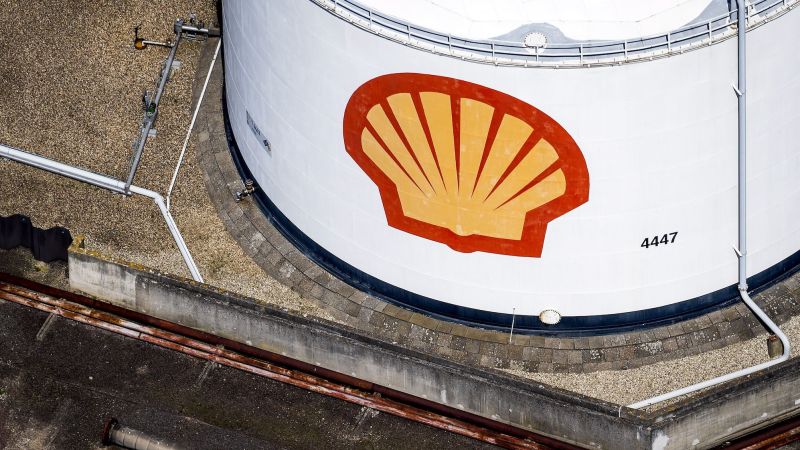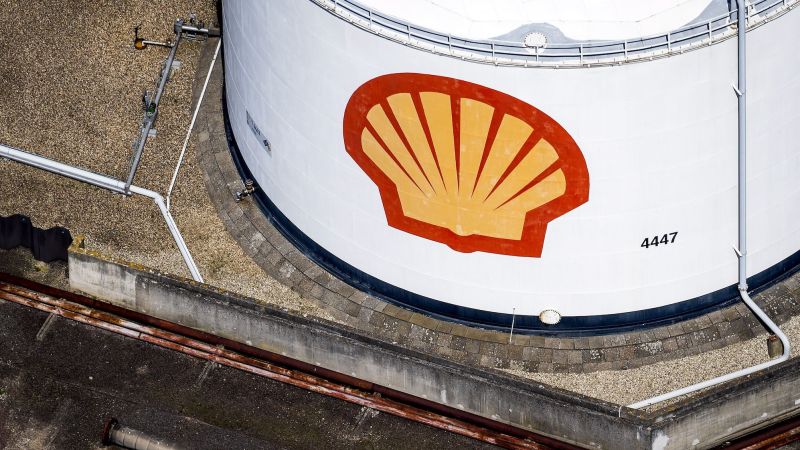 Hong Kong/London
CNN
—

Shell made a record a profit of almost $40 billion in 2022, more than double what it achieved in the previous year after oil and gas prices rose following Russia̵[ads1]7;s invasion of Ukraine.
Europe's biggest oil company by revenue on Thursday reported adjusted full-year earnings of $39.9 billion – more than double the $19.3 billion it posted in 2021 – driven by a strong performance in its gas trading business. The company's stock was up 2.6% in London by midday.
Just over 40% of Shell's full-year revenue came from the integrated gas business, which includes trading in liquefied natural gas. The unit was responsible for almost two-thirds of Shell's $9.8 billion profit in the last three months of the year.
Shell CEO Wael Sawan said the results "demonstrate the strength of Shell's differentiated portfolio, as well as our capacity to deliver essential energy to our customers in a volatile world".
The earnings are the latest in a series of record-setting results from the world's largest energy companies, which have enjoyed large profits on the back of soaring oil and gas prices.
ExxonMobil this week posted record full-year revenue of $59.1 billion. Last month, Chevron ( CVX ) reported a record full-year profit of $36.5 billion.
This has led to new demands for higher taxation. The EU and UK governments have already introduced windfall taxes on oil company profits, with the proceeds used to help households struggling with rising energy bills.
Shell said it expected to take an additional charge of $2.3 billion in 2022 related to the EU tax and the UK energy profits tax. The company paid $13.1 billion in taxes globally in 2022.
Shell also announced a new $4 billion share buyback program that it expects to complete by May, and confirmed it will increase its dividend per share by 15% for the fourth quarter.
The company returned $26 billion to shareholders in 2022 through share buybacks and dividend payments.
By comparison, it spent about $21 billion on its low- or zero-carbon businesses last year, or about a third of its total spending, Chief Financial Officer Sinead Gorman told reporters on a call Thursday.
Of that, around $4 billion was invested in the renewables and energy solutions business, which includes electricity generation, hydrogen production, carbon capture and storage and carbon credit trading.
The unit generated less than 5% of group profits in 2022, underscoring the scale of the challenge Shell faces as it tries to shift away from oil and gas to lower-carbon energy.
The company drew criticism from climate activists on Thursday for not moving quickly enough.
"Shell cannot claim to be in transition as long as investment in fossil fuels dwarfs investment in renewable energy," Mark van Baal, founder of shareholder activist group Follow This, said in a statement.
"The bulk of Shell's investments remain tied to fossil fuel businesses because the company does not have a target to reduce its total CO2 emissions this decade."
Shell invested around $12.4 billion in its integrated gas and oil exploration units in 2022.
Asked if Shell could invest more in renewable energy, Sawan said he believed the company was "finding the right balance in our capital allocation".
He said Shell was on track to halve emissions from its own operations by 2030 compared to 2016 levels. Over 90% of Shell's emissions come from customers' use of its products. It plans to reduce these so-called "scope 3" emissions by 20% by 2030.
Shell plans to become a zero-emissions company by 2050.