Business
Richard Branson: Virgin Galactic commercial space flights start this month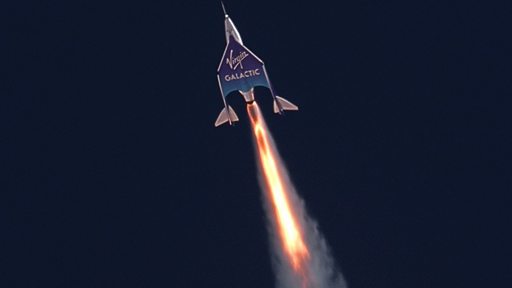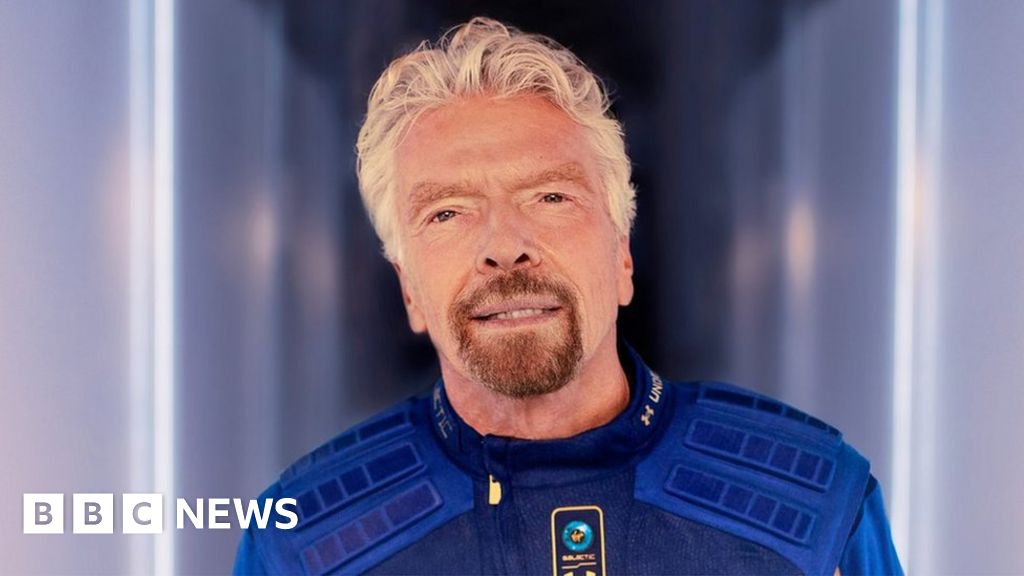 By Peter Hoskins
Business reporter
Sir Richard Branson's space tourism company Virgin Galactic says it will launch its first commercial flight before the end of this month.
The company is targeting a launch window for the flight, called Galactic 01, from June 27 to June 30.
In May, Virgin Orbit – a separate space company owned by the British billionaire – shut down, months after a mission failed.
Virgin Galactic said the first flight will be a scientific research mission, with three crew members from the Italian Air Force and the National Research Council of Italy to conduct microgravity research.
The company said the second commercial space flight will follow in early August, and it expects to operate monthly space flights from then on.
It marks an important milestone for 19-year-old Virgin Galactic, which has had to overcome a number of accidents and technical challenges.
Last month, Virgin Galactic's rocket plane, called Unity, returned to action after a gap of almost two years.
The vehicle, with two pilots and four passengers on board, climbed high above the New Mexico desert in the US to the edge of space – before sliding back down.
It was billed as the vehicle's final test flight before the launch of the firm's long-awaited debut commercial service.
Virgin Galactic has sold more than 800 tickets to people who want to ride more than 80 km (260,000 feet) above the Earth.
The flights are designed to give passengers a view from space at the top of the climb and give them a few minutes to experience weightlessness. They cost $450,000 (£352,170) per person.
While Virgin Galactic focuses on space tourism, Sir Richard also had ambitions to launch satellites with his rocket company, Virgin Orbit.
However, Virgin Orbit shut down in May after the failure of a mission that had been billed as a potential milestone for UK space exploration.
Earlier this year, the firm, which was set up to launch satellites, paused operations to try to shore up its finances.
Virgin Orbit has now sold off goods, including the converted Cosmic Girl jet, and most of its headquarters in California.
It has been a turbulent period for the Virgin boss.
Sir Richard told the BBC in May that he had personally lost around £1.5bn (£1.9bn) during the pandemic after shutdowns hit his airline and leisure businesses.
"There was a time when I thought we were going to lose everything," he said. However, he has managed to retain his billionaire status – he has a net worth of £2.4 billion according to the latest Sunday Times Rich List.