Business
Ram is "in the game" with electric pickups, CEO says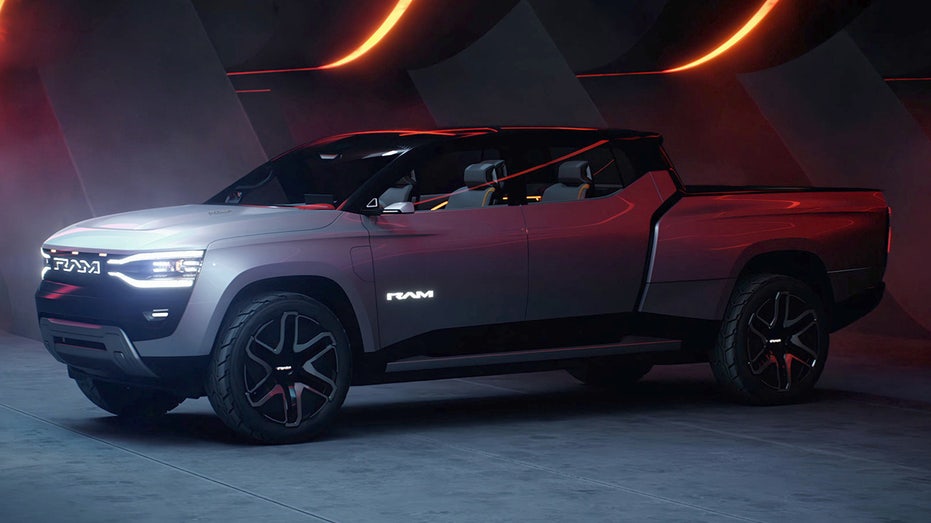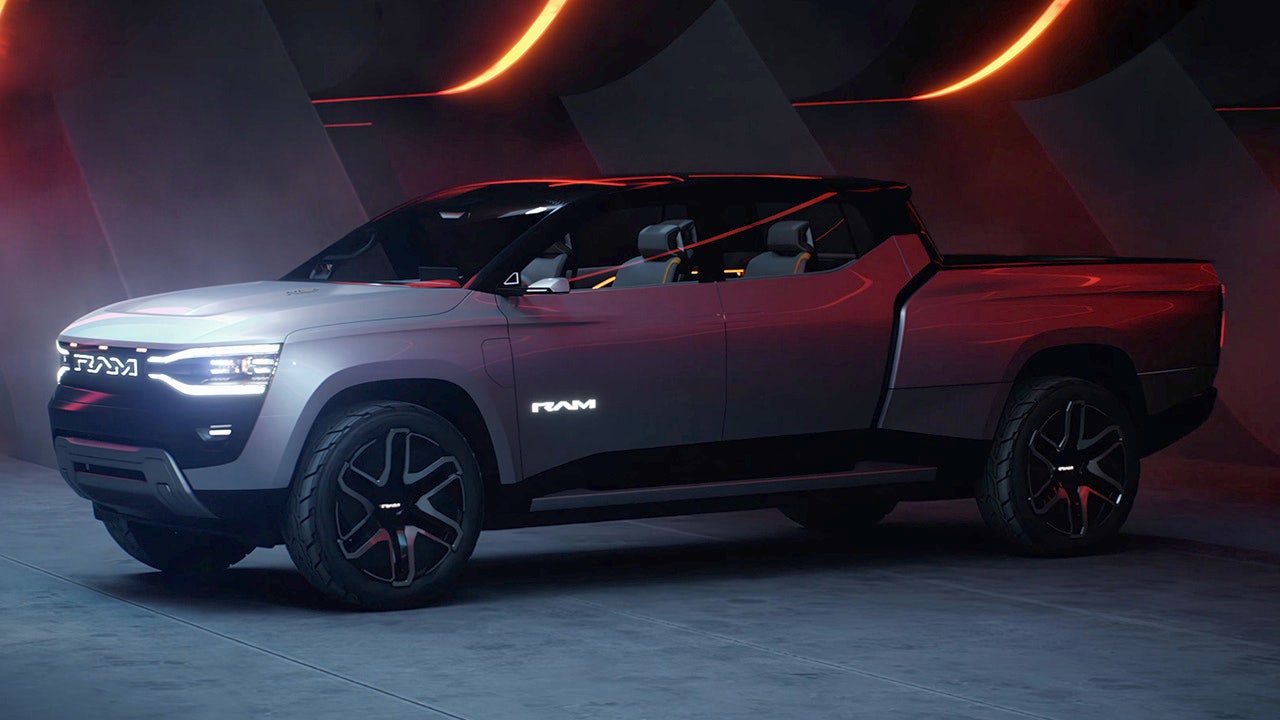 Ram is in it to win it.
The all-truck brand unveiled its first electric pickup truck at CES ahead of its 2024 launch.
The Ram 1500 Revolution concept is a full-size battery-powered truck that previews the production model, which will compete against the Ford F-150 Lightning and the upcoming Chevrolet Silverado EV.
Ram CEO Mike Koval told FOX Business that despite being the last of the big three truck makers to enter the segment, he thinks the timing is perfect.
WITH NEW EVS, BRAND LOYALTY GOES OUT THE WINDOW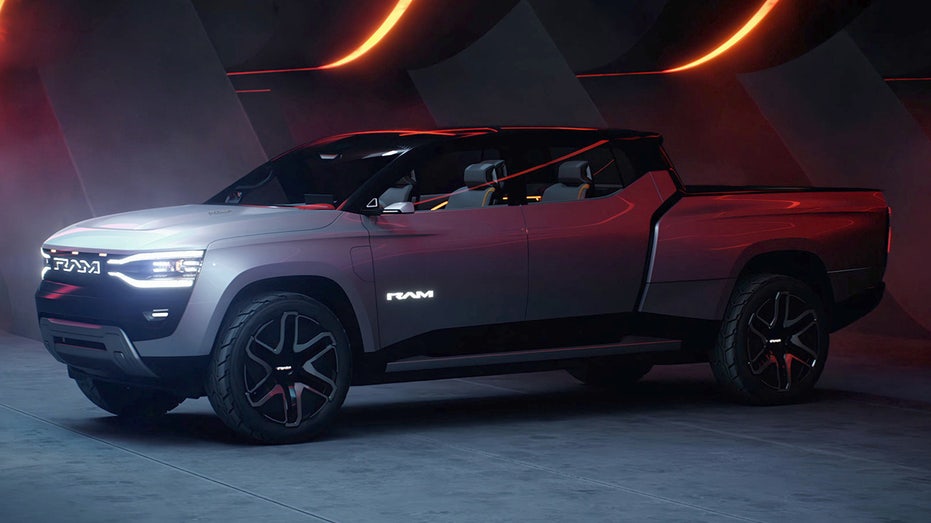 "We're going to be right at that intersection when the demand is right and the infrastructure and marketplace maturity is in a much better place, so we really like our position," Koval said in an exclusive interview.
Ticker
Safety
Last
Change
Change %
F
FORD MOTOR CO.
12.25 p.m
+0.24
+2.00%
GM
GENERAL MOTORS CO.
35.00
+0.31
+0.89%
Ford delivered just over 15,000 F-150 Lightnings in 2022, but plans to produce it at an annual rate of 150,000 by the end of 2023. The Silverado EV is scheduled to begin deliveries to fleet customers this spring.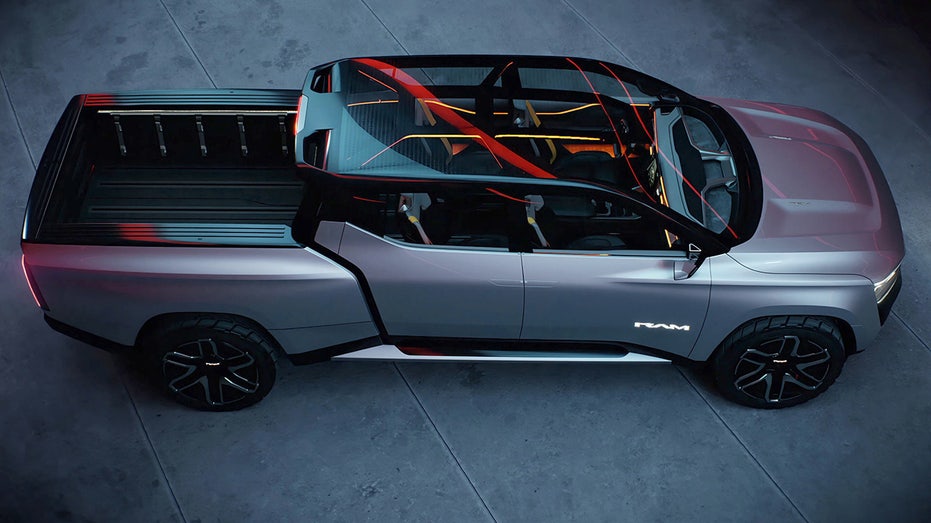 Even with all the competition, Koval thinks there will be plenty of buyers to go around.
"It's certainly going to take some time, and that adoption curve is debatable as to how quickly this will happen, but I see it moving in that direction," he said.
Pricing has not been announced, but the revolution will be offered in commercial and consumer versions.
"I'm confident in our ability to walk and chew gum. I think we can do both," Koval said.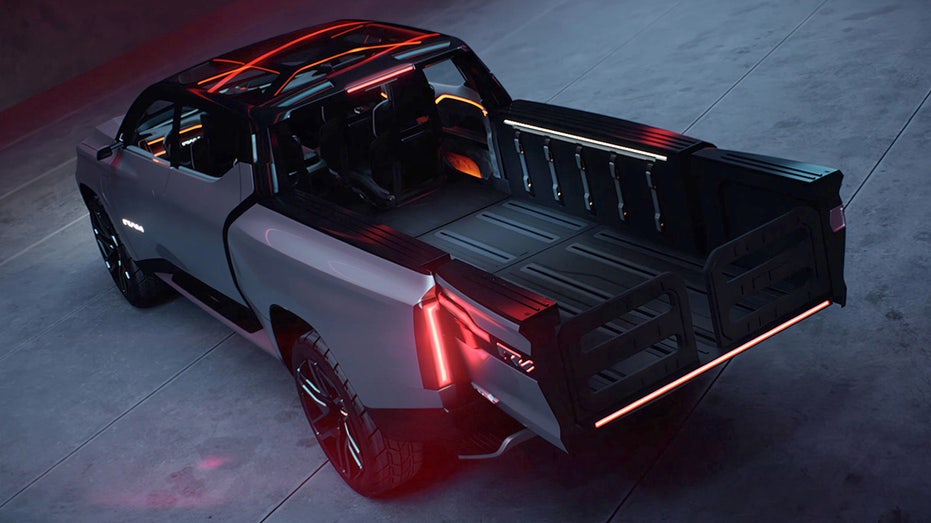 Koval said the feedback from current Ram owners is that they are open to an electric truck, but that they don't want to compromise on the "core features" they expect from a pickup truck.
"Which historically was towing and payload, but more importantly, in the future it's more about range and charging time. And so we plan to push past what our competitors have announced," Koval said.
The F-150 Lighting and Silverado EV both offer up to 10,000 pounds of towing capacity, while Chevrolet promises to deliver a model with over 400 miles of range between charges.
GENERAL MOTORS NEWEST BUSINESS? REPAIR TESLAS
Along with its electric powertrain, the Revolution is equipped with several unique features, including a third row of jump seats and a pass-through that allows loading of 18-foot items, such as beams and pipes, through the bed and cabin and into the front trunk.
The concept also features Ram's latest semi-automated driving technology.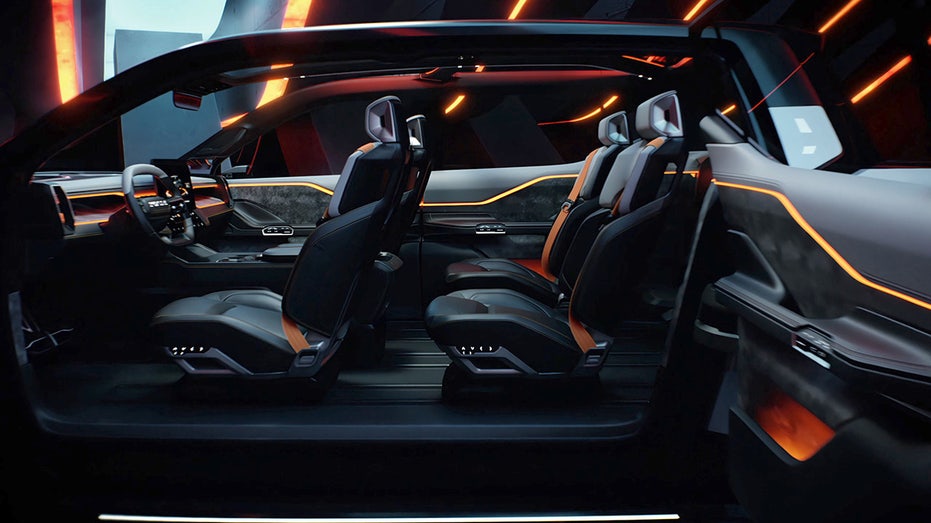 "My favorite feature is what we call Shadow Mode," Koval said.
"You can actually ask Ram to follow you, so you don't have to get in and out of the truck every two feet," like while working on a farm or construction site.
The exact production start date will be announced at a later date, but Koval said the final production version will be revealed soon.
GET FOX BUSINESS ON THE GO BY CLICKING HERE
"Ram is in the game and I'm proud to finally plant our flag on the truck mountain," said Koval.