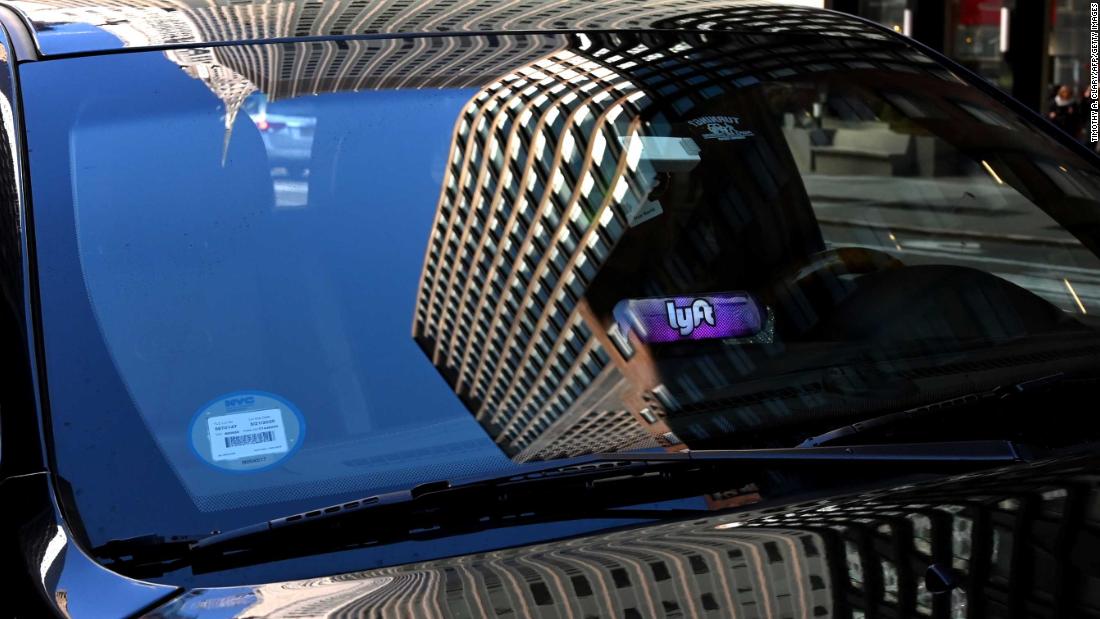 The company priced its IPO at $ 72 per share on Thursday, and valued the company at around $ 24 billion. That's higher than the expected price range of $ 62 to $ 68 per share, suggesting strong demand for investors.
This year is becoming a technological IPO bonus, with expected market research from companies like Uber, Slack, Pinterest and Postmates.
The Lyft IPO can be a bellwether for how these companies will be received by investors. In particular, Lyft will almost certainly be seen as a proxy for Uber, which is a much larger business.
Lift's net claim climbed to $ 911 million in 2018, which is more than any other US startup has lost in the year before its IPO. Uber said last month it lost $ 1
.8 billion in 2018.
2. Wells Fargo CEO abruptly goes out: Wells Fargo's CEO Tim Sloan goes down as the bank fights to overcome a scandalist lithium.
Sloan said he had decided to control
Wells Fargo
WFC

)
as a way to help the bank further. Wells Fargo's board promised to find an outsider to replace Sloan, who plans to retire in late June.
Wells Fargo has faced repeated calls from politicians, including US Senator Elizabeth Warren, to find new leadership to fix their ruined culture. However, regulators have held Wells Fargo in the penalty area for what the US Federal Reserve described as "widespread consumer abuse."
Shares in Wells Fargo increased by 1.5% in premarket trading.
3. Huawei Earnings: Huawei's profits increased to nearly $ 9 billion last year, driven by its booming smartphone business, but a US-led campaign against the company weighed on the sale of telecom equipment.
The Chinese technological giant said Friday that 2018 earnings increased by 25% to 59.3 billion yuan ($ 8.7 billion). Sales declined shortly after a previous business forecast, but still jumped 19.5% to $ 721 billion ($ 105 billion).
Huawei sells more telecommunications equipment than any other company in the world, and the smartphone business is growing faster than that of
Samsung
(

SSNLF

)
or
Apple
(

AAPL

)
.
Nevertheless, there is evidence that US efforts to stop other nations from using Huawei equipment in telecommunications networks may have an effect. Huawei's sales of equipment to carriers fell 1.3%.
4. The Last on Trade: Top dealers from the US and China have wrapped up meetings in Beijing with a view to hammering out a trade agreement between the world's two largest economies.
US Treasury Secretary Steven Mnuchin described the discussions as "constructive" in a tweet, and said negotiations with Chinese vice president Liu He would continue in Washington next week.
Since early 2018, the two governments have been locked in a growing trade war, which has seen rates hit hundreds of billions of dollars for US and Chinese goods.
Hope for an upcoming trade agreement was recently strengthened by reports of a possible April summit between US President Donald Trump and China's Xi Jinping.
5. Global Market Review: US equity futures were higher than the last trading day of the first quarter.
European markets opened with gains. Shares in Asia finished in positive territory.
Nasdaq increased 0.3% on Thursday. Dow and S & P 500 increased 0.4%. A strong performance from the S&P 500 on Friday could drive the index to its best quarter since 2009.
Crude oil prices are also on the way for their best quarter since 2009 thanks to continued production cuts from OPEC and partners, including Russia.
Before the clock newsletter: The key market news. In your inbox. Subscribe now!
6. Corporate news:
Shares
TUI
(

TUIFF

)
fell 9% in Frankfurt after the German travel company announced that it would take a result $ 200 million This year because
Boeing
(

BA

)
737 Max flight has been due.
Southwest Airlines
(

LUV

)
warned investors earlier this week that the 737 Max ground connections have damaged ticket sales.
Carmax
(

KMX

)
and
BlackBerry
BB

)
reports income before it opens.
7. Coming this week:
Friday
– Huawei earnings;
Carmax
(

KMX

)
earnings
Source link