Business
Premarket: Here's what you need to know before the clock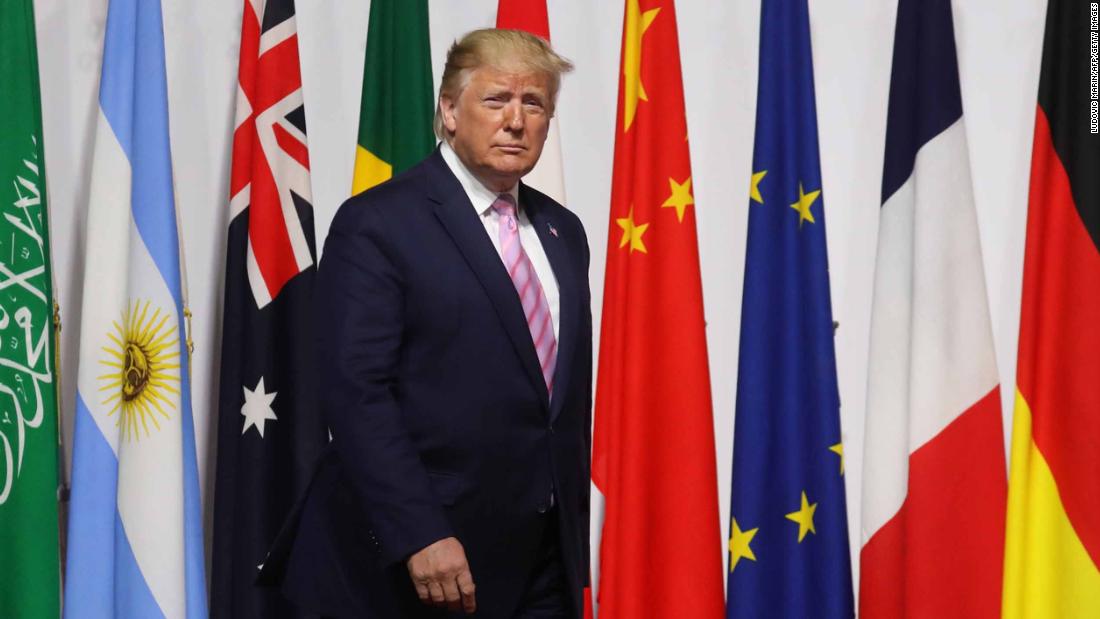 But the big event is Trump's meeting with Chinese President Xi Jinping on Saturday.
Markets want the conversation to provide a clear trade violence, with commitments not to escalate tensions anymore, as Washington and Beijing are working for a final deal.
It's not clear they get it. Trump told reporters on Friday that additional tariffs on Chinese goods remain on the table.
"We see what's going on and what's coming out of it," Trump said. "It will be a very exciting day, I'm sure. Many people talk about it."
2. Apple retirement: Apple chief designer Jony Ive leaves the company after nearly 30 years.
The company said Thursday that Ive will start its own design company, and Apple will be one of its primary customers. He will continue to work closely with
Apple
(

AAPL

)
projects.
Ive's departure marks the end of an era at Apple. He worked with Steve Jobs to design the company's most iconic products, from the candy-colored iMac to the iPod and the original iPhone.
Apple's stock fell 0.9% in premar trade Friday.
3. Tussauds agreement: The Danish family behind Lego has partnered with Blackstone to take Merlin Entertainments privately in an agreement that appreciates the owner of Madame Tussauds of NOK 4.7 billion.
Merlin Entertainments
(

MERLY

)
runs theme parks and other attractions in 25 countries and draws 67 million visitors a year. It also owns LegoLand and The London Eye.
On Friday, the company said it had agreed to be bought by a consortium of Kirkbi, the Lego founding family investment house, US private equity giant
Blackstone
BX

)
] and a Canadian Pension Fund.
The consortium will pay £ 4.55 ($ 5.75) per share for Merlin Entertainments, a 1[ads1]4% premium over the share's closing price on Thursday.
] 4. The market mixed: US stock price futures point higher as investors sit in G20 limbo.
Dow is ready to rise 90 points, or 0.3%, when markets open. Nasdaq could climb 0.1% and S & P 500 could get 0.3%.
The European markets opened mostly in green. Britain's FTSE 100 increased 0.2% in early trading, while Germany's DAX jumped 0.4%.
Shares in Asia went the opposite direction. Hong Kong's Hang Seng and Japan's Nikkei both fell by 0.3%. Shanghai Composite shed 0.6%.
Dow closed a little Thursday.
Boeing
(

BA

)
was the index's biggest losers, a decrease of 2.9% after a new error was discovered in the updated 737 Max jet software.
Before Bell Newsletter: Key Market News. In your inbox. Subscribe now!
5. Comes this week: Friday
– US personal income and expenditure data;
Constellation Brands
(

STZ

)
earnings