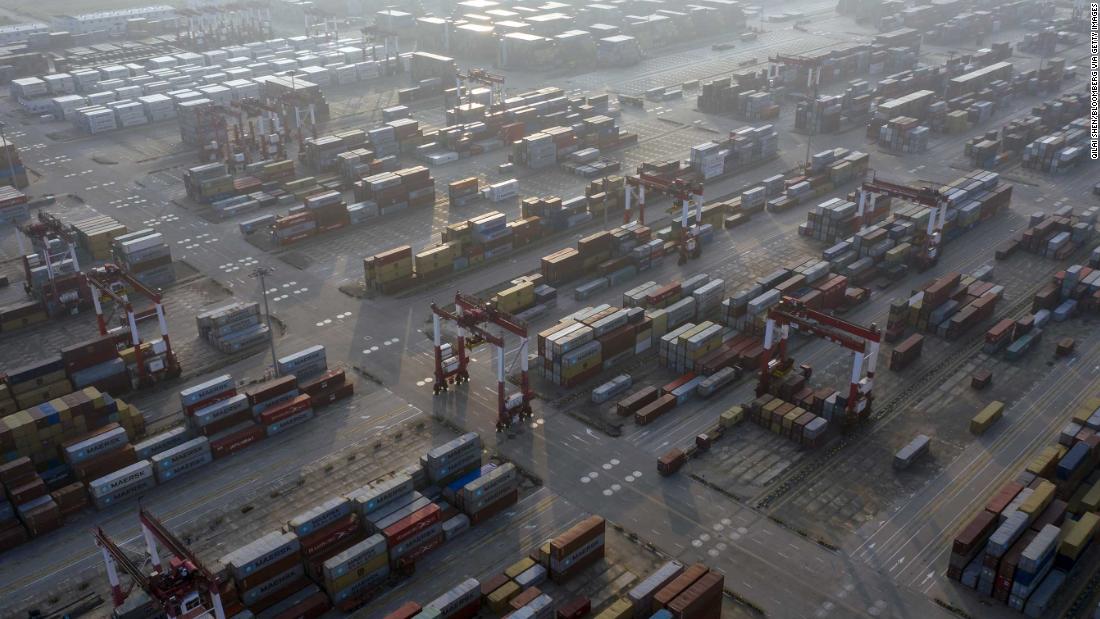 US stock futures point lower Wednesday after weak economic data from Germany and China. The Dow could open 200 points, or 0.8% lower. The Nasdaq fell 0.9% and the S&P 500 fell 0.8%.
Stocks in Asia ended higher, helped by the US rally during the previous session. Japan's Nikkei rose 1%. Hong Kong's Hang Seng gained 0.1% after two days of protests interrupted the planes at the city's airport.
2. Germany and China: Investor jitters have a lot to do with the fact that Germany's economy is shrinking as pressure builds up in China.
Germany said Wednesday that GDP for the three months ended June fell 0.1% year-over-year, in line with analyst expectations. This is down from 0.4% growth in the first three months of the year.
The world's fourth largest economy, and Europe's largest, has been hit by what analysts describe as a "perfect storm" of negative factors, including the trade war, weak global car sales and fears of a disorderly Brexit.
China, meanwhile, saw industrial production grow only 4.8% in July, the weakest rate in 1
7 years. Retail sales from July also came out worse than expected.
Want more markets? Watch CNN's digital live show "Markets Now" on Wednesday at 12:45 p.m. ET.
3. CBS-Viacom Agreement:
CBS
(

CBS

)
and
Viacom
(

VIA

)
merge two of the biggest entertainment brands under one corporate banner.
The agreement will create a company with more than $ 28 billion in sales. The businesses include CBS & # 39; broadcast networks, the Paramount movie studio and cable networks such as Showtime, MTV, Nickelodeon, BET and Comedy Central.
The two companies used to be one, but split in 2006. For many years, Shari Redstone, president of the CBS parent company National Amusements, has been trying to orchestrate a reunion.
CBS shares are down 2% in premarket trading, while the Viacom share is 0.4%.
4. Coming soon: A new Before the Bell, full of insights from CNN Business reporters and trusted experts. If you are not already receiving our emails, you can click here to sign up for a newly designed newsletter that delivers the news, analysis and market maps you need to start your work day right.
Before the Bell newsletter: Key market news. In the Inbox. Subscribe now!
5. Coming This Week: Wednesday
– Retail Sales in China; Germany and Europe GDP; UK inflation;
Luckin Coffee
(

LK

)
Macy & # 39; s
(

M

)
and
Canopy Growth
(

CGC

)
Revenue
Thursday
– US Retail Sales;
Alibaba
(

BABA

)
JCPenney
(

JCP

)
Walmart
(

] WMT

)
and
NVIDIA
(

NVDA

)
revenue
Friday
– US housing starts and construction permits
Source link