Business
Oscar Mayer is now selling frozen Wiener pop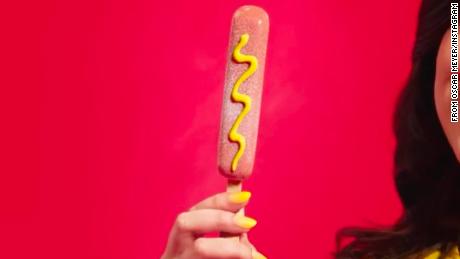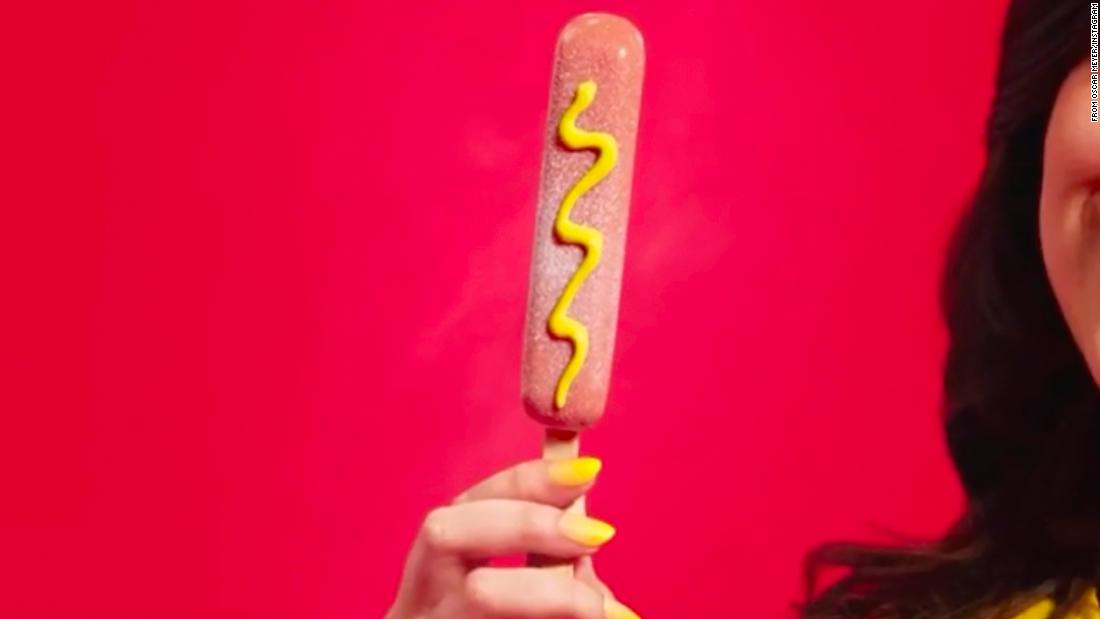 Oscar Mayer is selling its first-ever "Cold Dog," a frozen pop that tastes like the brand's hot weiner that reportedly boasts "both refreshing and smoky, umami notes" of a hot dog and topped with a mustard swirl. The idea stems from an Instagram post on Oscar Mayer's account a few months ago, where followers initially deemed the idea "brilliant" in a poll.
"After the overwhelming fan enthusiasm for our beloved Cold Dog, making this hot dog-inspired frozen pop a reality was a no-brainer," said Anne Field, a spokesperson for Oscar Mayer, in a press release.
However, it is not a nationwide release. The "Cold Dog" is now on sale for $2 at select Popbar locations in Long Beach, New York City, New Orleans and Alpharetta, Georgia, while supplies last. Popbar is a chain of gelato shops that helped Oscar Mayer create this freakish flavor.
Oscar Mayer, owned by
Kraft Heinz
(

DIFFERENT

)
, is used to making people squirm to attract attention to its packaged products. Earlier this year, it sold a bologna face mask that quickly sold out on Amazon.
In 2019, Kraft wrote down the value of its Kraft and Oscar Mayer brands by $15 billion because consumers have shifted their preferences away from processed foods.