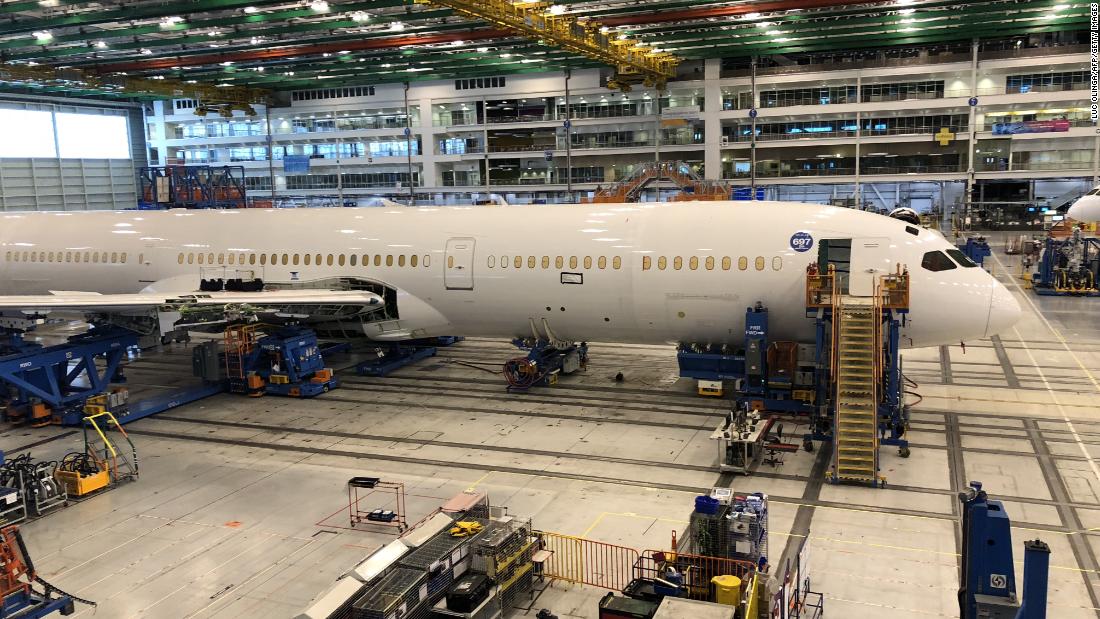 The "rationally charged symbol" – as it was first referred to – was found at the factory on Thursday, according to the CNN affiliate WCSC. Officials later confirmed to CNN that the "symbol" was a nose.
Brad Zaback, vice president and general manager of the Boeing program of 787 Dreamliner passenger aircraft, released a statement Friday condemning the incident.
"I'm sad and angry that a racially charged symbol was discovered on the spot," said Zaback's statement. "Diversity and inclusion are at the core of Boeing's enduring values, and there is absolutely no place for racism and these cowardly actions in society and especially in our company."
Zaback's statement also said that this kind of behavior would not be tolerated and that the company takes "this is very serious."
"We have already launched a thorough investigation and will take all necessary and necessary measures," reads his statement.
The Boeing campus in North Charleston has around 7,000 employees on the site, according to the Boeing website.
Employers elsewhere discover the plots
Boeing has not been the only employer working on racist incidents on their campus.
CNN published a scathing report in January about the culture of General Motors Toledo, Ohio, planted through interviews with two men who worked there, Marcus Boyd and Derrick Brooks. The two men are among nine other black employees who have filed a lawsuit against Toledo Powertrain, where components are made for various Chevrolet, Buick, GMC and Cadillac cars.
Boyd said the N-word was a common part of life at the factory. Brooks said he found a nose that hung in the area where he worked. As the only black co-worker in that room at the shift, he thought it was meant to scare him. In total, five nooses were found and reported to GM, according to the lawsuit.
In February, GM said there was a $ 25,000 reward for noose information and "whites-only" signs were hung at the factory.
Officials in Oroville, California, launched a case in January accusing the California Department of Water Resources (DWR) of corruption, sexism and racism. The complaint was filed two years after storms all over the state led to the Oroville levels rising, leading to the evacuation of about 200,000 people because officials feared that the pond could not hold the rushing water.