Business
NJ Transit's Northeast Corridor, North Jersey Coast Line restored with limited service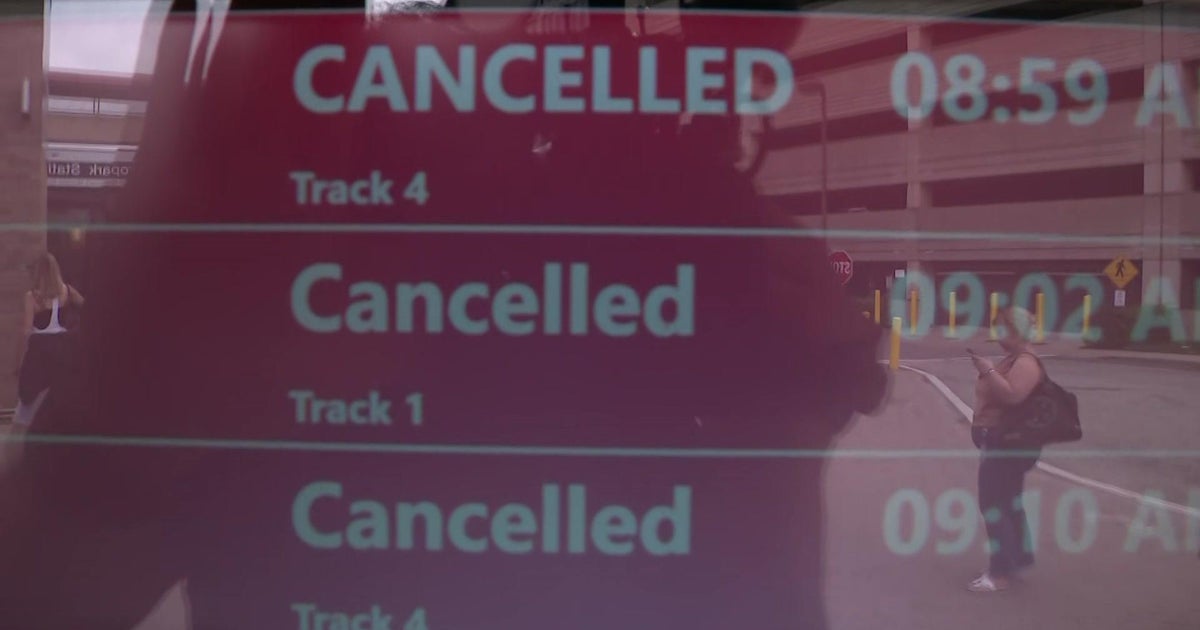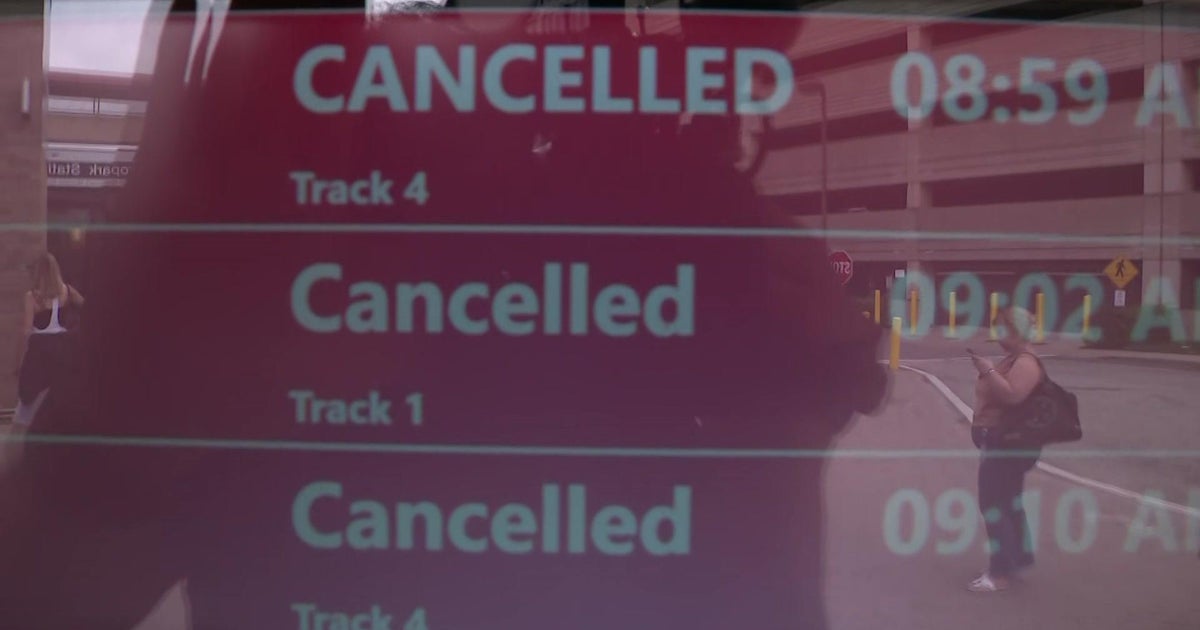 NEW YORK — For the third morning in a row, New Jersey Transit service was suspended due to overhead power line issues.
NJ Transit says the Northeast Corridor and North Jersey Coast lines have resumed limited service in both directions.
CBS New York's Natalie Duddridge spoke to commuters at a station in Iselin, where many people showed up not realizing there was a problem.
It was a stressful morning for a man trying to catch a train to Newark Liberty International Airport to catch a flight, only to learn from passengers that the trains were canceled.
"I have to get to the airport," he said. "I just found out."[ads1];
It was also an annoying start to the day for dozens of commuters and tourists heading into Manhattan.
"We want to see the Freedom Tower. We're from Wisconsin," Eric Austin said. "I'm here trying to have a good time and it's like an animal in the little wheel thing and I'm not going anywhere."
"It's kind of frustrating. And they don't really give you any information on how to get a refund on your tickets or anything like that. So I've actually been standing here for the last 20 minutes," Jared Austin added.
The problem, according to Amtrak, was power problems in Rahway, which caused delays and speed restrictions from Philadelphia to New York, temporarily canceling all Keystone trains and affecting NJ Transit service.
"Now we have to figure it out, maybe go to Woodbridge," said commuter Angela Austin.
Around 2 p.m., stranded passengers had to climb off a stalled NJ Transit train onto the tracks near Maplewood on the Morris and Essex line due to a problem with overhead lines. Three dozen commuters were loaded onto buses as crews rushed out to fix the problem.
Chopper 2 was over the rail yard in Rahway when a yellow transit car with crew members tried to restore power. Too little too late for Anthony Muccigrossi.
"Extremely frustrating, because it happens all the time," he said. "I have to take an Uber like yesterday… I shared it with someone, luckily. We took it to Secaucus and then jumped on the train there."
"It's one thing one minute, and then the next, it's another," said commuter Mary Cruz.
There were also service problems on Monday, Wednesday, Thursday and now Friday, which delays people getting to work.
Commuter Odalis Kennedy said she usually gets to work around 9:30 a.m
"Yesterday I got there closer to 11," she said. "This is worse than ever, but New Jersey Transit gets you there late just about every time."
"It's too much because yesterday it was canceled too," one woman added.
"I don't know if it's power players, or if the wires are hanging from heat expansion. I don't know which it is. The thing is, it's about 90 degrees. It's been warmer and the thing isn't falling apart, so why now? I don't know ," said Joe Versaggi, president of the New Jersey Association of Rail Passengers.
"It makes you wonder where the money goes? I paid $310 a month for a pass. The train is canceled, delayed, stopped. We're searching in the morning," Muccigrossi said.
NJ Transit says train tickets and passes are honored by NJ Transit bus, private carriers and PATH at Newark Penn Station, Hoboken and Penn Station New York.
CLICK HERE for the latest information from NJ Transit.