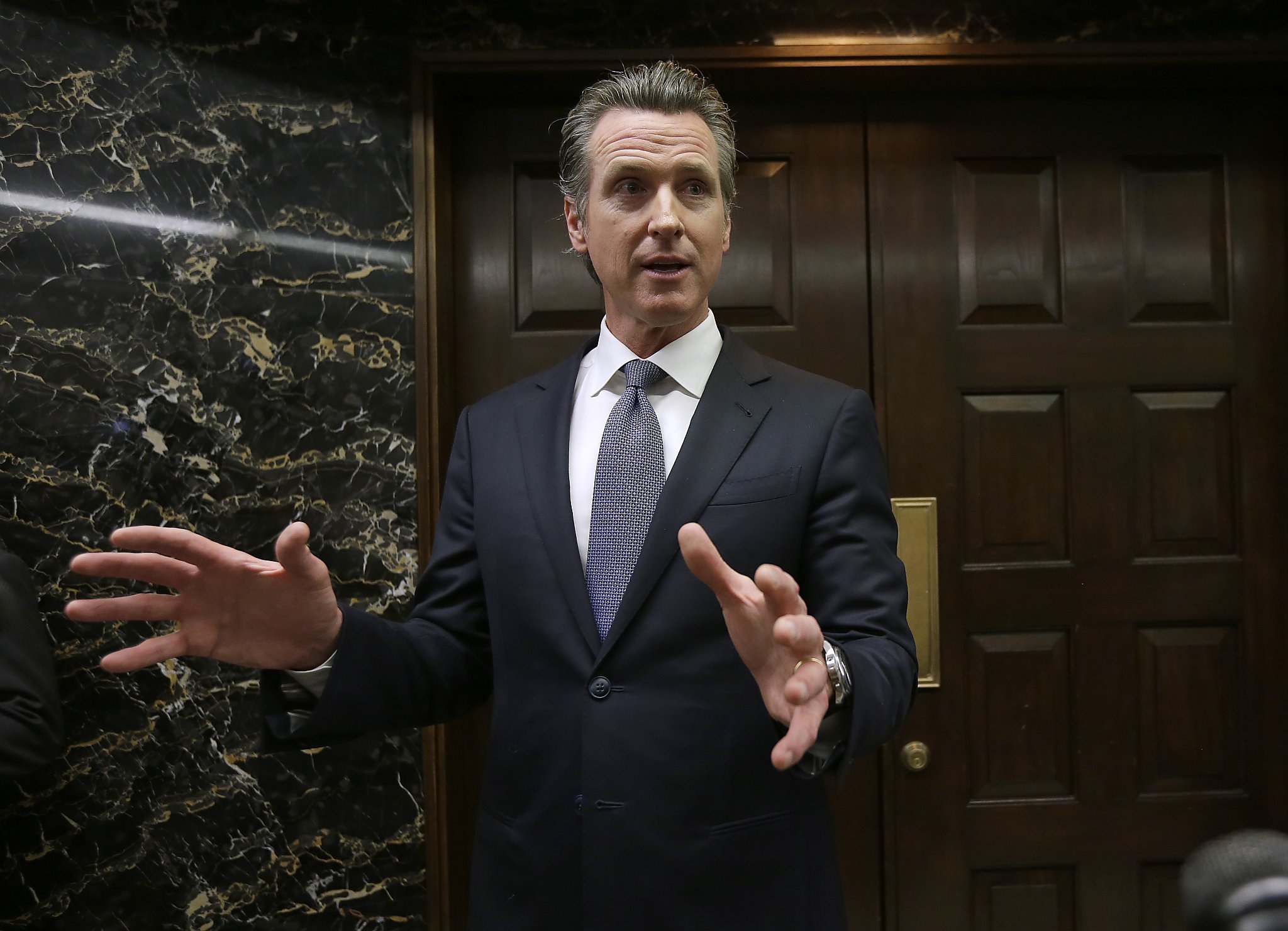 SACRAMENTO – Seeking to rework the priorities in PG & Es's bankruptcy case, California Gov. Gavin Newsom on Friday requested representation of fire victims, new employees and customers in the case.
In a letter to the federal manager who monitors the bankruptcy, a Newsom administration lawyer urged that "these constituencies have a strong voice from the beginning" through the creation of one or more committees of unsecured creditors.
"These individual victims should not be left to defend themselves in a creditor's class exhibited by sophisticated and plunged financial institutions and insurance companies," wrote Nancy A. Mitchell, a New York partner with O & # 39; Melveny law firm.
A creditor committee could participate in negotiating a restructuring plan for PG & E Corp., which, along with its subsidiary Pacific Gas & Electric Co. filed for bankruptcy protection early Tuesday. The company faces billions of dollars in potential liability from two consecutive seasons of fatal accidents.
Mitchell noted in his letter that customers did not have a vote in Pacific Gas & Electric's bankruptcy in 2001
. The federal trustee took the unusual step of creating a ratepayers' committee to investigate the company's finances and the need for interest rate increases. This committee should be a full party in the case, along with the tool and a group of its largest creditors. The bankruptcy court left the committee's agreement and said that taxpayers were not credi
thur.
Newsom said in a statement that he was looking for state interests.
"These groups I do not have the resources of many of PG & Es Wall Street creditors, but they will be directly affected by the bankruptcy results and deserve to have significant representation in the bankruptcy law," he said.
PG & E said it appreciated "the concerns expressed by the governor's office. Through this process, we are fully committed to working with our customers and employees, strengthening our fire protection security efforts, and helping to restore and rebuild community-driven efforts affected by the devastating fire defects of recent years. "
Among those who asked Newsom to send the letter was Up From the Ash, a coalition advocating fire victims.
Patrick McCallum, a lobbyist leading the group, said he wants the bankruptcy law to create a Separate Fire Victim Committee and a dedicated fund to join it McCallum lost his own Santa Rosa home in Tubbs Fire, which state scientists recently said was not caused by PG & E.
"We have opportunity to prioritize victims in the bankruptcy process, "he said." We argue that they should be treated separately and quickly. "
Chronicle author JD Morris contributed to this report. [19659013] Alexei Koseff is a San Francisco Chronicle staff author Email: alexei.koseff@sfchronicle.com Twitter: @akoseff