Business
New Ram electric pickup can go up to 500 miles on a charge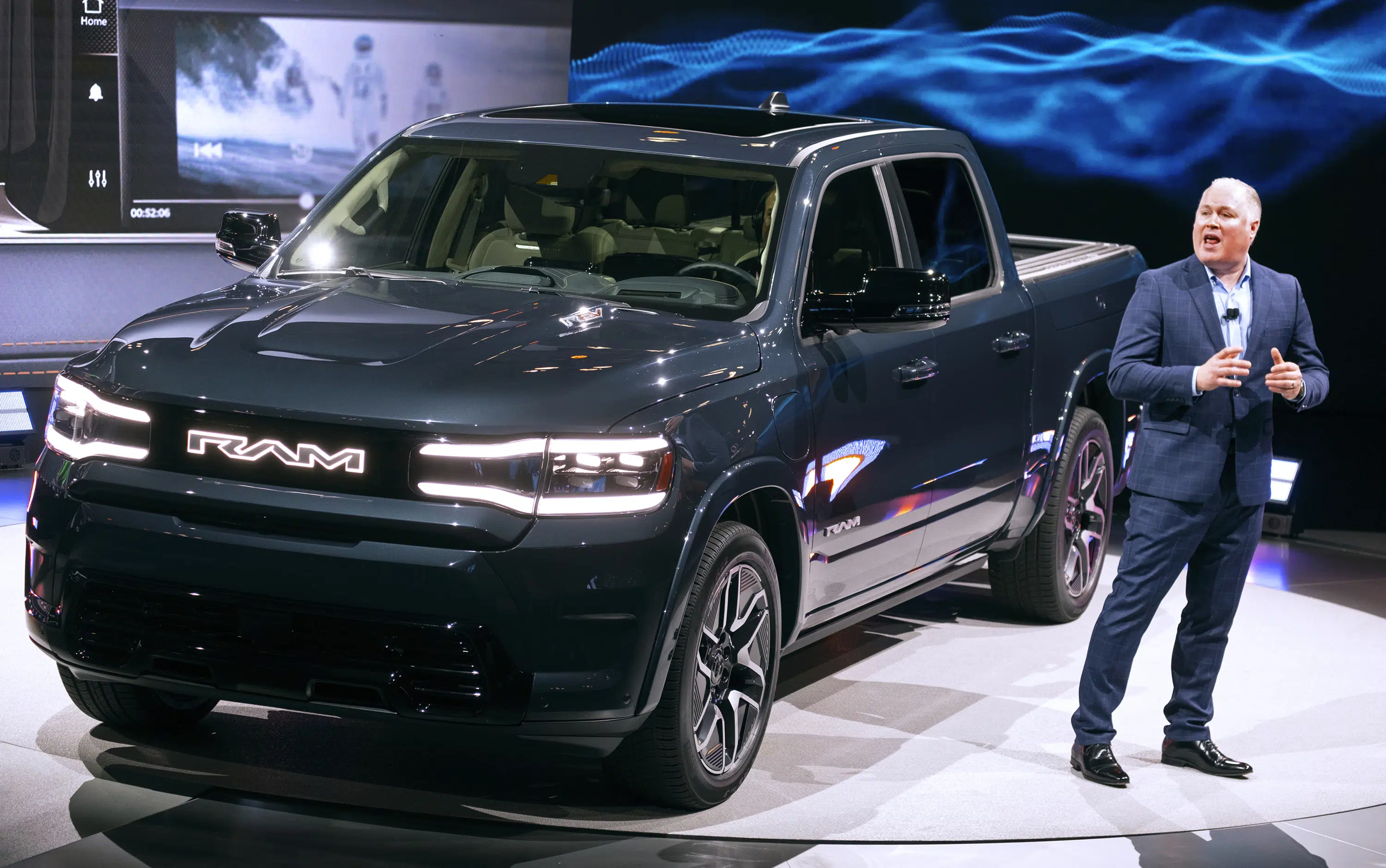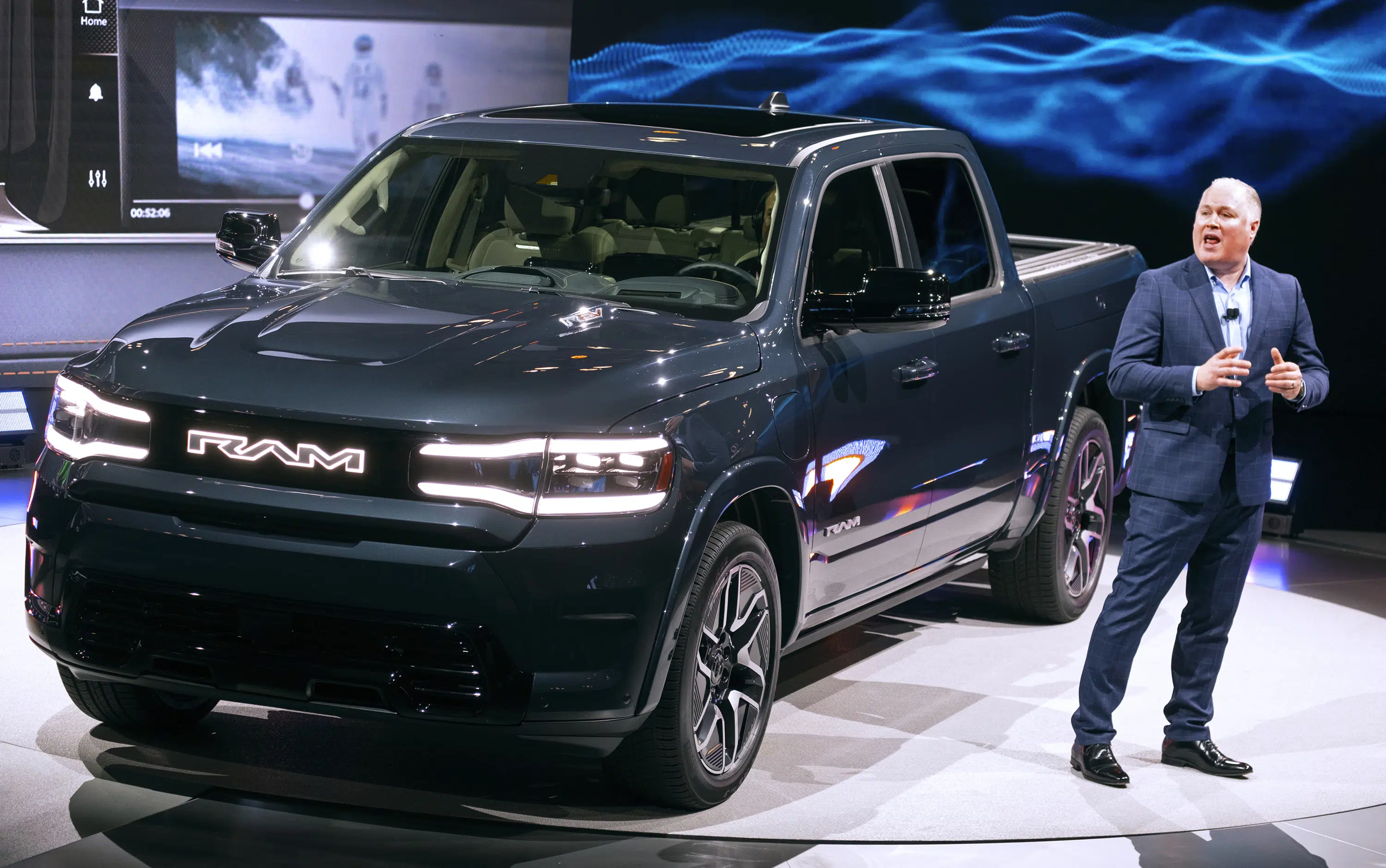 DETROIT (AP) — An electric Ram pickup with up to 500 miles of range per charge and a battery-powered Kia SUV are among the new vehicles being introduced Wednesday at the New York International Auto Show.
The two debuts in New York on Wednesday are among only nine press conferences from car manufacturers, a far cry from previous years. Many of the new models have been rolled out earlier as automakers move away from auto shows and introduce new products virtually.
The Ram 1500 Rev joins pickups from Ford, General Motors, Rivian and Lordstown Motors in an increasingly crowded field. Tesla will start selling its long-awaited Cybertruck later this year.
The Ram looks more like the current gas-powered model than a more futuristic concept car the company showed off in January. But it is full of new technology.
The Rev comes with a choice of two battery packs, the standard with up to 350 miles (560 kilometers) of range and an optional larger pack with an expected range of 500 miles (800 kilometers).
The company says it can also tow up to 1[ads1]4,000 pounds (6,350 kilograms) and carry 2,700 pounds (1,225 kilograms) in its bed. The 654-horsepower truck can also go from zero to 97 km/h (97 kilometers per hour) in 4.4 seconds, exceptionally fast for a vehicle of its size.
Stellantis, which makes Ram cars, says the all-wheel-drive Rev can boost its range up to 110 miles in about 10 minutes with a 350-kilowatt fast charger. The truck is also capable of powering jobsite tools, sending power back to the grid or powering a home during a power outage, the company says.
It is built on a new frame designed specifically for larger electric vehicles.
The truck won't hit showrooms until the fourth quarter of 2024. Pricing will be announced closer to the on-sale date.
Stellantis says the truck will be built in the United States, but it has not disclosed which factory. The company says that under current rules, the Ram Rev should qualify for a $7,500 electric vehicle tax credit. To qualify, vehicles must be assembled in North America. Also, a certain percentage of battery minerals and parts must come from the US or free trade partners.
Kia's new EV9 is slightly longer than the automaker's popular gas-powered Telluride, and it seats up to seven people in three rows of seats.
The EV9 comes with two powertrain options, a standard battery and rear-wheel drive, and an optional larger battery expected to go 300 miles on a charge. Four-wheel drive is also an option.
Kia says the twin-engine GT line makes 379 horsepower and can go from zero to 60 miles per hour in five seconds. The battery can be charged from 10% to 80% in less than 25 minutes at a fast charging station, says Kia.
The EV9 will hit U.S. showrooms late this year, and it's expected to be built at the company's factory in West Point, Georgia, starting next year. The automaker says it is reviewing the requirements and does not yet know if it will qualify for the $7,500 tax credit.
The price of the EV9 will be announced closer to the date it goes on sale.