Business
New home sales fall 12.6% in July as rising prices take a toll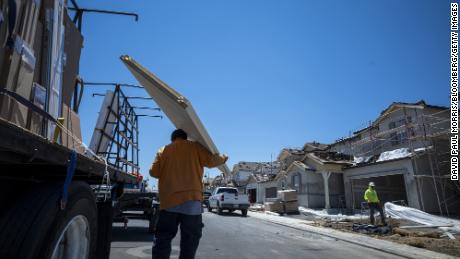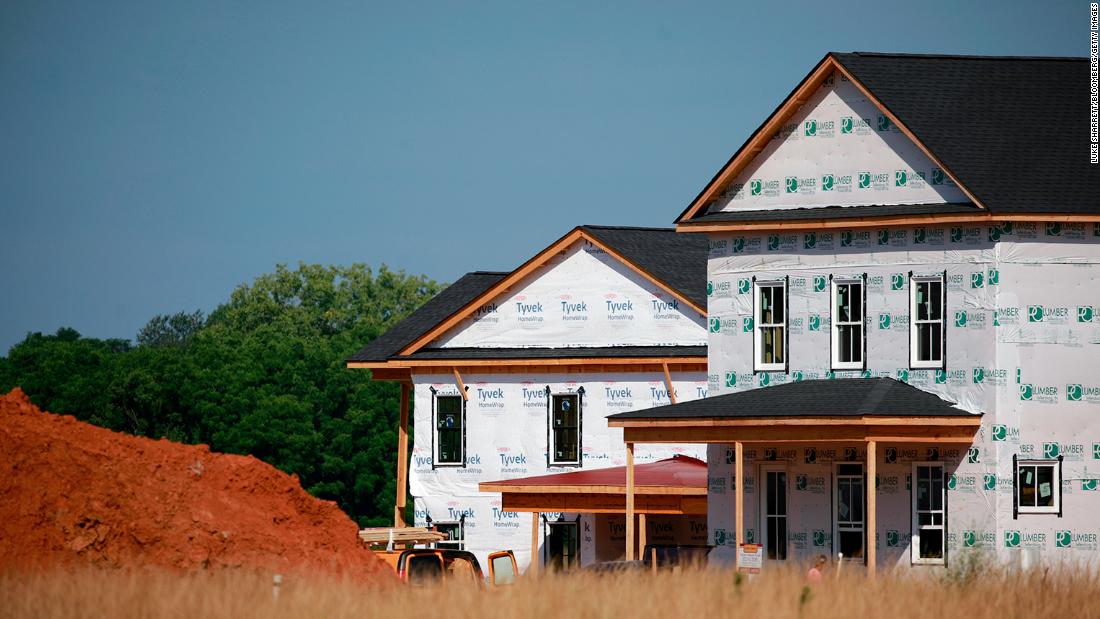 Sales of newly constructed homes fell 12.6% in July from June and were down 29.6% from a year ago, according to a joint report from the US Department of Housing and Urban Development and the US Census Bureau. It was the second consecutive month of decline.
Just 511,000 new homes were sold last month, at a seasonally adjusted annual rate, down from a revised 585,000 in June. This is the lowest sales figure since January 2016. A year ago, 726,000 newly built homes were sold.
Meanwhile, the median price for a newly built home rose to $439,400, up from $402,400 last month.
New home sales have been lower as potential buyers see their budgets stretched by long construction times, rising costs and rising mortgage rates. The average interest rate for a 30-year fixed-rate loan was above 5% for the whole of July, after rising more than two percentage points since January.
"New home sales continue to crumple under the weight of high prices and higher mortgage rates,"[ads1]; said Robert Frick, corporate economist at Navy Federal Credit Union.
As the inventory of new homes rises, there is likely to be a decline in prices, Frick said, although there is a limit to how low they can go given the costs of materials, land and labor that are baked into builders' costs.
"Given developers are pulling back plans to build more homes, we won't be building our way out of the current housing crisis for years," Frick said.
The latest data continues to paint a challenging picture for the U.S. housing market, said John Fish, CEO of Suffolk Construction and chairman of the Real Estate Roundtable.
"As the Federal Reserve attempts to reduce inflation, rising construction and land costs, supply chain disruptions and labor shortages are contributing to the widening gap between housing demand and supply," he said.
In the short term, Fish said, controlling inflation will be an important step toward improving the housing market and the broader economy. But there are structural issues that need to be addressed for a successful long-term economy, Fish said, such as developing land-use policies that align with federal and local governments, developing more housing and investing in technologies that will help reduce construction costs to make development more attractive.
"We are witnessing a housing recession in terms of declining home sales and home construction," Lawrence Yun, chief economist of the National Association of Realtors, said last week after new data showed sales of existing homes had fallen for the sixth month in a row. "However, it is not a recession in house prices."
This time, the housing market's adjustment is likely to be far less severe than the correction in 2008 because there are still fewer homes for sale than households looking to buy them, said Kelly Mangold of RCLCO Real Estate Consulting.
"The underlying demand for new homes for sale remains," she said.
And one result of the downturn for buyers is that there may be less competition and more price cuts.
"For those still motivated to buy, the market has become a less competitive area and buyers are not facing the bidding wars that characterized much of the earlier phases of the pandemic," she said.