The buyers will also be able to choose the self-charging hybrid setup, similar to the Prius hybrid system, which connects the 2.5-liter petrol engine to an electric motor and smaller battery to deliver 50.4mpg and 130g / km. A 48V mild hybrid setup is paired to a 148bhp 2.0 liter diesel option to offer 56.5mpg and 132g / km. Conventional 1.5 liter petrol and 2.0 liter diesel variants will also be available, paired to either a six-speed manual or eight-speed automatic transmission. Two and all-wheel drive options will be available.
Also striking is the new, more sophisticated and less boxed look of the third generation Nissan Qashqai, Kia Sportage and Hyundai Tucson rival. Styling moves Ford's design language another step from the more contoured lines of the latest Fiesta and Focus. The interior also follows these cars and delivers a tidy, sweeping look despite the fleet of technological features offered, most of which are steered through the central touchscreen.
Kuga sits on the same C2 platform as the new Focus, which is longer, wider and has a larger shaft base – thus improving stability and dynamics – than the car it replaces. The platform is also said to be 10% torsionally stiffer than the outgoing car, as well as supporting the basis for a more aerodynamic design and allowing weight savings of up to 90 kg over today's model.
In particular, the new Kuga is said to deliver more interior space than before, including what Ford says is the leading place for passengers with rear seats, with a length of 89 mm. On the front, the residents get 43 mm more shoulder room and 57 mm more hip room than in the current model, while on the back there is a 20 mm increase in the shoulder room and 36 mm more hip room, while the seats are divided 70:30, slide front and back as standard.
This increased rear accommodation is partly achieved by placing the dashboard closer to the engine car crash and positioned more upright than before so that the passengers on the seat can sit further forward.
Despite having a dramatically sloping roof line and a total height lower than 20mm than the outgoing car, the new Kuga 13mm offers more head style in front and 35mm at the rear, thanks to smart interior packaging.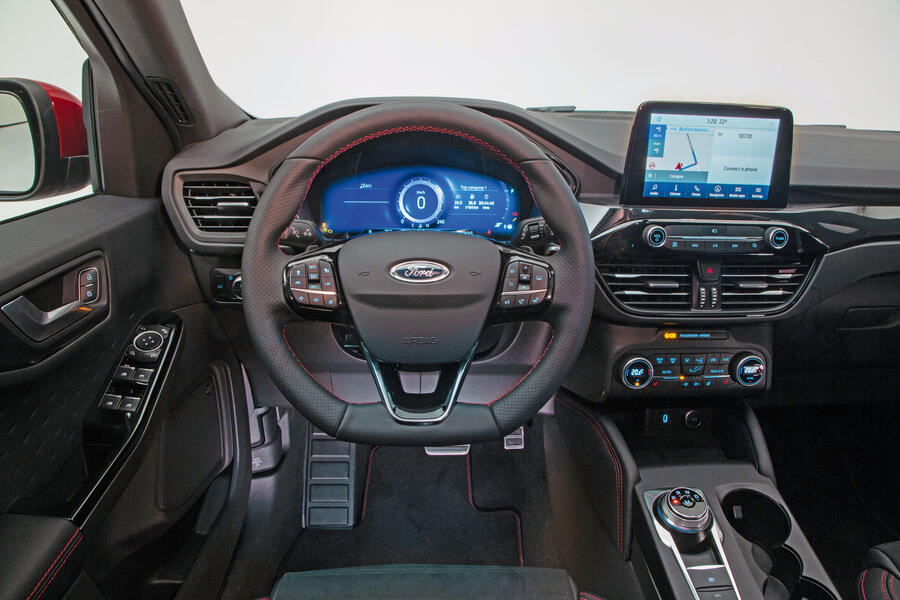 Source link