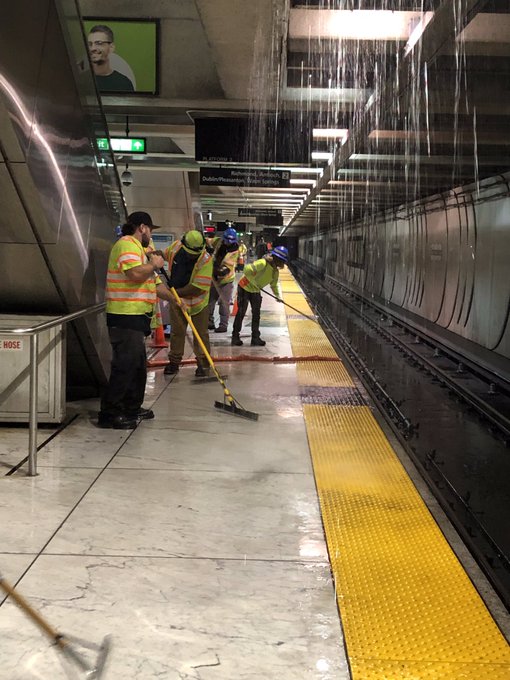 Muni Metro resumed normal service at Embarcadero Station after 1:00 pm Thursday.
Muni says passengers should expect the remaining delays after the trains were stopped at the station in the morning because of a drainage problem, according to 511.org.
Earlier this morning, BART reported that trains did not stop at the Embarcadero station in the eastern direction due to the water flowing in from the Muni station above.
By 7am, BART reported that the trains were running and stopping at the station again and the water was contained at one end of the platform. East Bay train to San Francisco was delayed up to 10 minutes during the morning shuttle.
The flood was caused after Muni tested a water anchoring system at Embarcadero Station overnight that did not work.
Keep up to date with SFGate.com for updates.
Source link