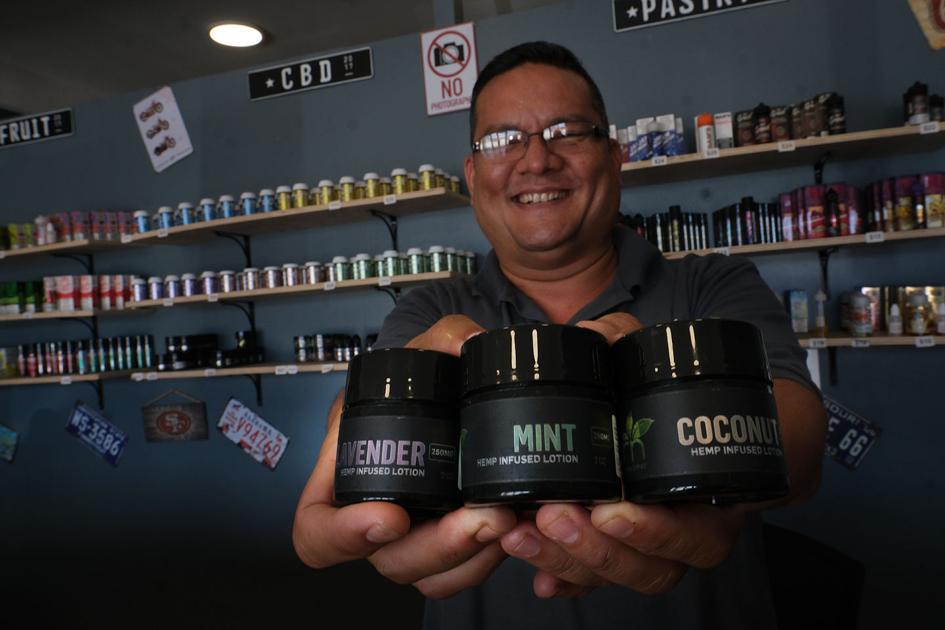 A recent post on Andersen Air Force Base's Facebook page warns military members about the use of the increasingly popular CBD products sold in various locations across Guam.
"Stay away from the CBD," the warning states. "CBD is derived from marijuana. Military members should avoid CBD oil, use is illegal and can lead to a failed drug test. … Depending on the source of the CBD and the intentions of the members, the Airmen may be subject to punitive action. "
Staff Sgt. Zachary Bumpus, with the 36th Wing Public Affairs Office, said the wing's legal division has also sent internal warnings.
While CBD and marijuana for recreation have been legalized on Guam, as federal employees, members of the Department of Defense are held to federal laws on the use of marijuana and its derivatives, which include CBD oil, he said.
Bumpus said because CBD is not regulated in the same way traditional medicine is, and it is not possible to determine where it came from.
"We can't confirm if it came from marijuana hemp," Bumpus said. Therefore, the message is a blanket "do not use," he added.
TJ Mendiola, owner of Vape Escape Junction, which sells a variety of CBD products, said that his company has a license to sell only CBD derived from hemp. He added that he does not know of any CBD products derived from marijuana sold on the island.
"All of our products either have no THC or the highest we have contains 0.08%, and the highest you can legally have is 0.3%, so we're well below that," Mendiola said.
Tetrahydrocannabinol is the component of cannabis that can produce psychoactive effects and is cannabinoid tested for in a standard drug test.
Mendiola said CBD products classified as "broad-spectrum" contain zero THC.
He said that this type of product appeals to "usually the people who use CBD and don't want any risk of THC showing up in the test."
Mendiola said that all CBD products retrieved as goods come from the manufacturer with laboratory results that identify the makeup of the product.
"We tell our customers that depending on the load of hemp, they may have traces of THC, and we always inform them about it. We never guarantee that anyone will pass a test. We make no claims like that. "
He also added that his company does not personally endorse any medical claims made in the marketing of CBD.
CBD has been advertised as a treatment for anxiety, pain reduction, insomnia and a variety of other medical ailments.
Bumpus said that while they have not yet had a problem with CBD use, action for military members determined to be in violation of federal marijuana laws may include a letter or reprimand. [1
9659002] Or in more serious cases of abusing actual marijuana products for the purpose of entering a mind-altering state, service members may face a pay cut or a reduction in grade, or be separated from the military, Bumpus added.