Business
Micron Technology: China imposes sales restrictions on US chipmaker as it escalates technology battle with Washington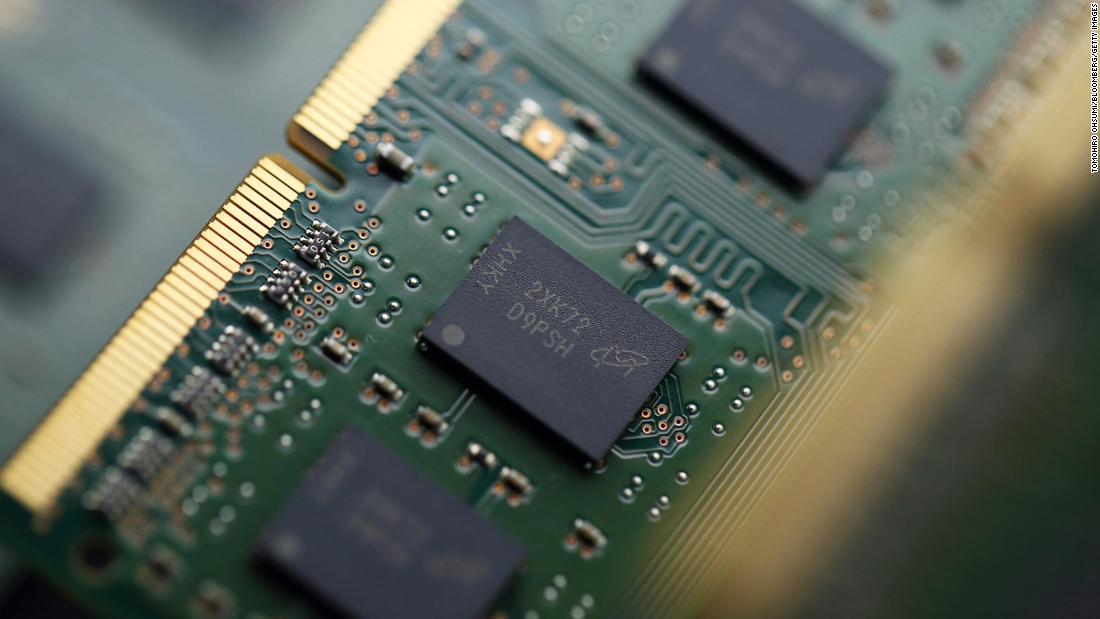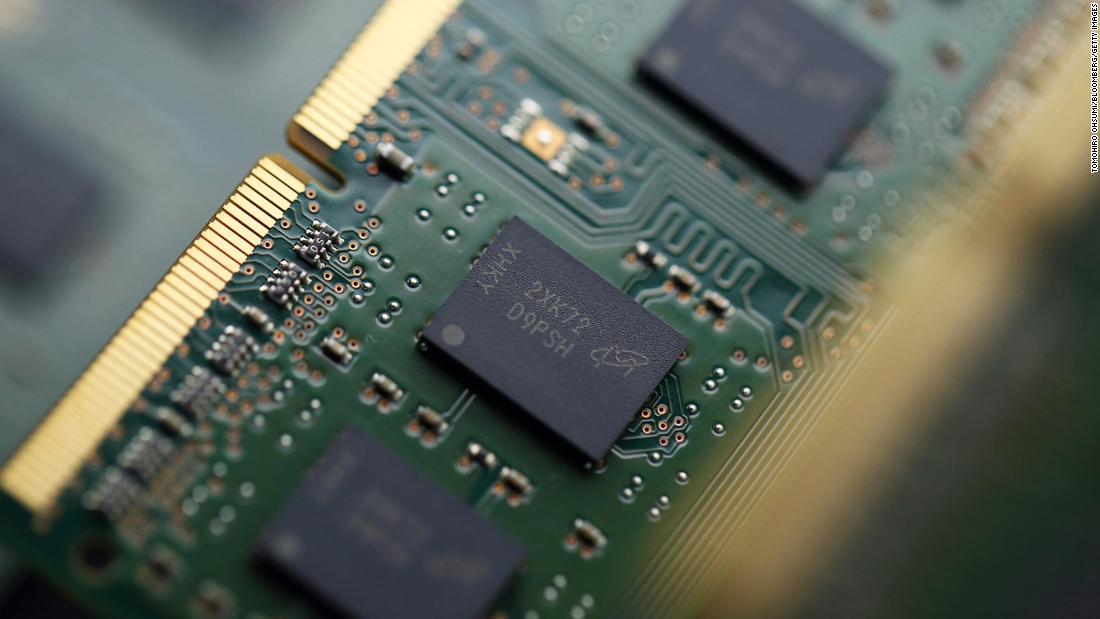 Hong Kong (CNN) China has banned US chipmaker Micron from selling to Chinese companies working on key infrastructure projects, in a sharp escalation of an ongoing battle between the world's top two economies over access to key technology.
The Cyberspace Administration of China (CAC) announced the decision on Sunday, saying the US chip maker had failed a cyber security review. The news came shortly after the conclusion of the Group of Seven (G7) summit in Hiroshima, Japan, where leaders of major democracies spoke with one voice about their growing concern over China.
"The review found that Micron's products have relatively serious cybersecurity risks, which pose significant security risks to China's critical information infrastructure supply chain and will affect national security," the Chinese regulator said in a statement.
As a result, operators involved in domestic critical information infrastructure projects should stop purchasing products from Micron, it said.
Shares of Micron technology (IN) fell around 3% on Monday. The Asian rivals had ended the day higher. Shares in Chinese memory chip maker Ingenic Semiconductor rose 2.8%. Shenzhen Techwinsemi Technology rose 6.3%. Toyou Feiji Electronics rose 14%. In Seoul, SK Hynix, one of the world's largest memory chip makers, gained 0.9%, outperforming the South Korean market.
The Chinese regulator's decision came seven weeks after it launched a cybersecurity review of Micron's products, in apparent retaliation against sanctions imposed by Washington and its allies on China's chip sector.
Micron is one of the largest memory chip manufacturers in the United States. It derives more than 10% of its revenue from mainland China.
The company told CNN it had received the regulator's notice and was considering next steps.
"We look forward to continuing to engage in discussions with the Chinese authorities," it said in a statement.
The US Commerce Department said it opposed the restrictions, which "have no basis in fact," according to Reuters.
"This action, along with recent attacks and targeting of other US firms, is inconsistent with [China's] claims that they are opening their markets and committing to a transparent regulatory framework," it was quoted as saying.
The US State Department similarly said it has "very serious concerns" about the ban.
"The Commerce Department is engaging directly with China to make our view clear, and broadly speaking, this action appears inconsistent with China's claims that it is open for business and committed to a transparent regulatory framework," said State Department spokesman Matthew Miller. Monday.
On Sunday, China's Foreign Ministry accused G7 leaders of "obstructing international peace" and said the group needed to "reflect on its behavior and change course".
China's "economic coercion"
In a landmark joint communication on Saturday, G7 member states had made the group's most detailed articulation of a shared position on China to date – stressing the need to work with the world's second-largest economy but also to counter its "malign practices" and " coercion." in a landmark joint communication Saturday.
Since October 2022, Washington has imposed extensive export restrictions on advanced chips and chip-making equipment to China, in an attempt to cut off China's access to critical technology for military purposes.
In March, Japan and the Netherlands, both key US allies, also announced restrictions on overseas sales of chip-making technology to countries including China. China has strongly criticized the restrictions, calling them "discriminatory containment" aimed at the country.
Chips are at the center of Beijing's bid to become a tech superpower. China has its own chipmakers, but they mostly supply low- to mid-range processors used in home appliances and electric vehicles.
The semiconductor battle is part of a growing divide between the US and China. In recent years, relations between the two have reached their lowest level in decades.
Tensions escalated this year after a suspected Chinese spy balloon was shot down by US fighter jets in February and Beijing continued to deepen ties with Russia despite its continued invasion of Ukraine.
However, US President Joe Biden said on Sunday that he expects ties between the two countries to improve soon.
"I think you're going to see that start to thaw very soon," Biden told a news conference at the end of the Group of Seven summit in Japan.
He said he had agreed with Chinese President Xi Jinping in November to keep communications open, but that all changed after a "silly balloon carrying two freight cars worth of spy equipment" was shot down.
"We are not looking to disengage from China," he said. "We are looking to reduce risk and diversify our relationship with China."
— CNN's Simone McCarthy, Jennifer Hansler and Saba Haroon contributed to this report