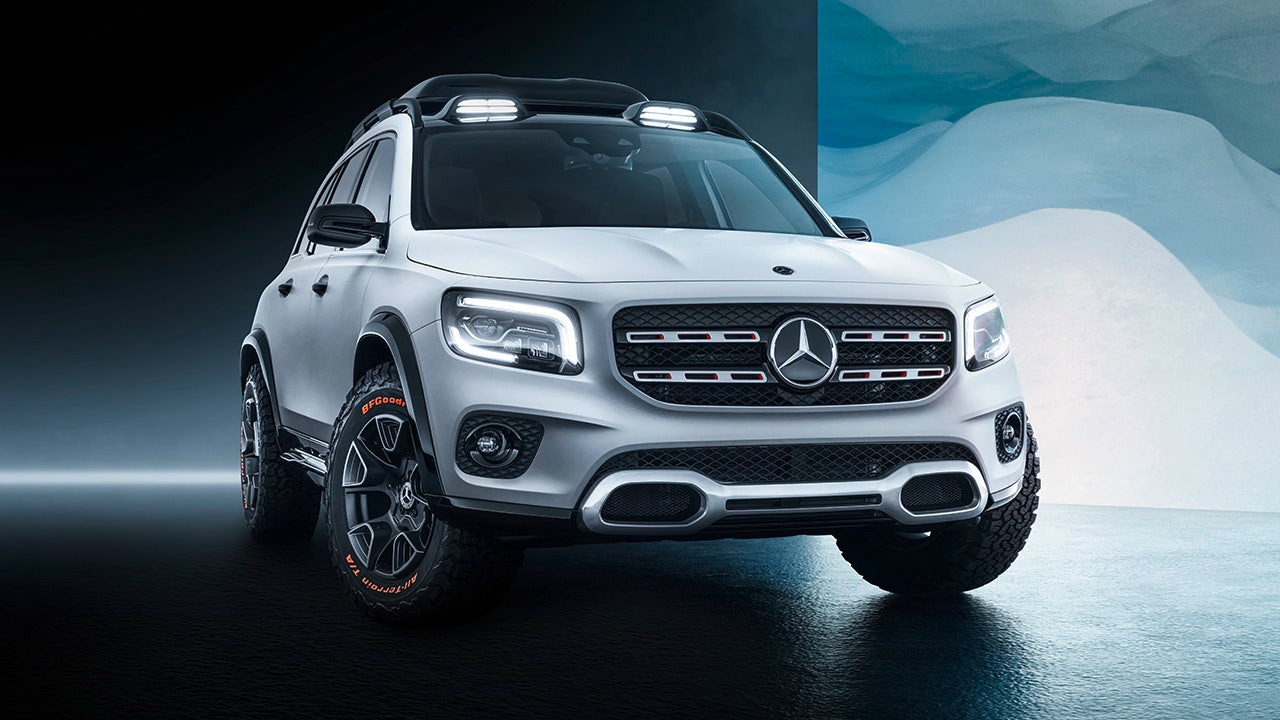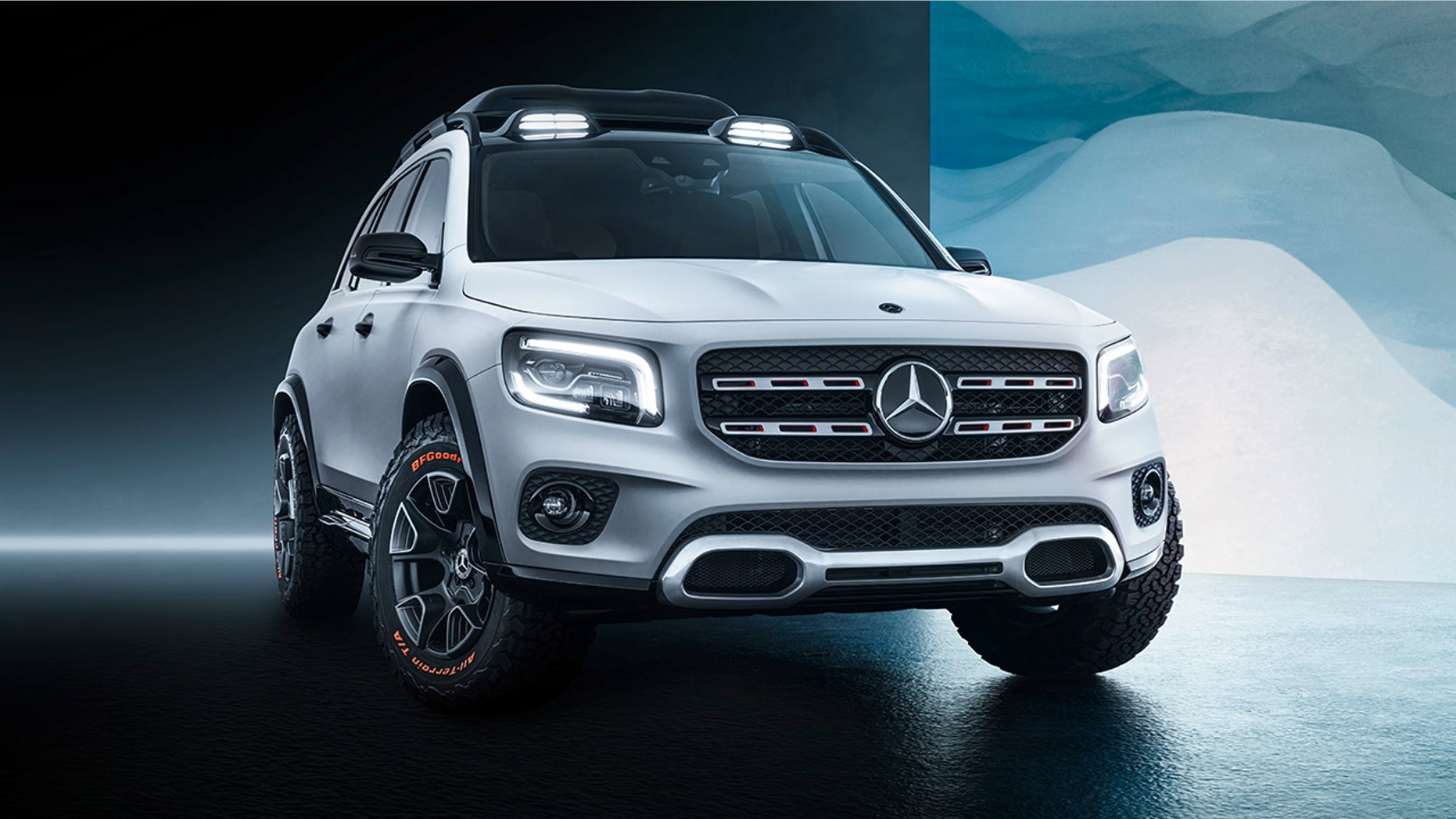 Mercedes-Benz already has seven SUVs in its lineup, but it looks like it is ready to squeeze in. Well, more like muscle is in.
The concept GLB debuts on the Shanghai Auto Show is a talk on a likely future compact crossover tool with robust features and some off-road functionality.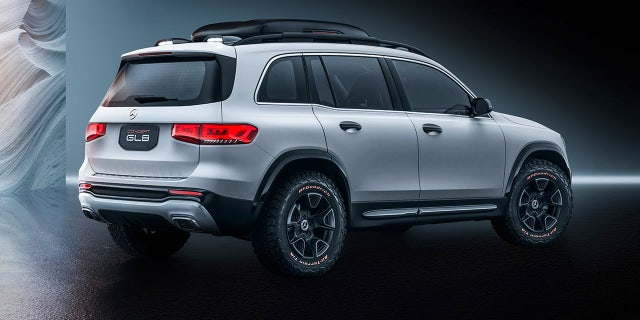 The seven-passenger vehicle is between GLA and GLC and has boxer and bulkier styling than any of them. From its black fender danger to its proven rocker panels and raised the right altitude, it seems to be from an alternative future where Daimler-Chrysler never broke up and Jeep merged with Mercedes-Benz instead.
The formula is similar to what Ford is
BABY BRONCO LEAKED?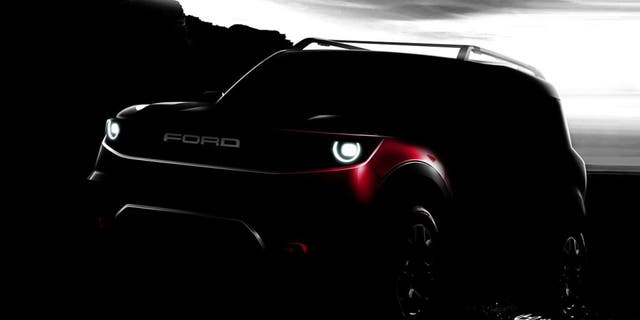 In concept form, the GLB wheel is equipped with a 224 hp 2.0 liter turbocharged 4-cylinder, 8-speed dual clutch, automatic gearbox and an all-wheel drive system that can be locked to divide the power 50:50 between front and rear wheels for easy off-roading. Rails, spotlights and a roof storage box mark their expedition intentions.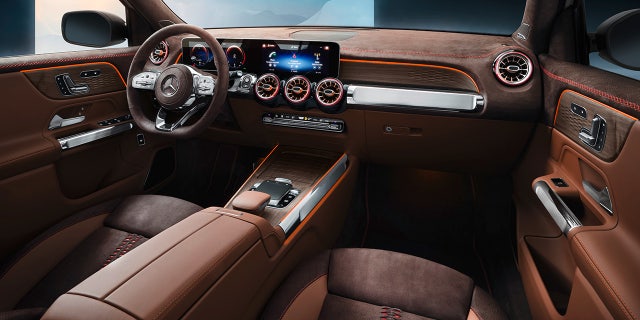 In the spirit of hardcore G-Class, GLB's interior is overcoated with leather, suede and real wood and features a short dashboard equipped with round vents and dual 12.3-inch screens, just like its sister. Despite GLB's small overall length, Mercedes-Benz says that the third row can fit "medium-size" adults, and the second row slides back and forth to adapt the use of the room.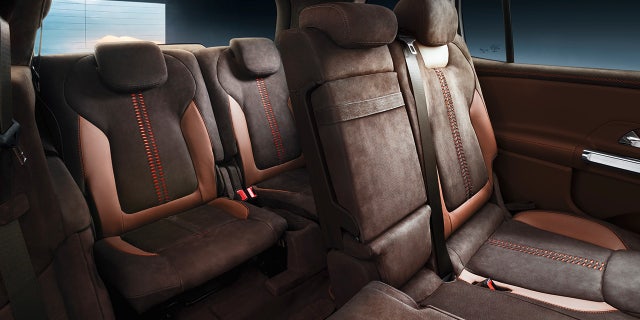 Mercedes-Benz has not confirmed plans to put it into production, but pointed out that the original GLA concept was unveiled at the same show in 2013 and was in showrooms the following year.
FOLLOW FOKS NEWS AUTOS ON FACEBOOK FOR MORE OFF-ROADING NEWS [19659010]
Source link