Business
'Maybe we cried too much' over shoplifting, says Walgreens executive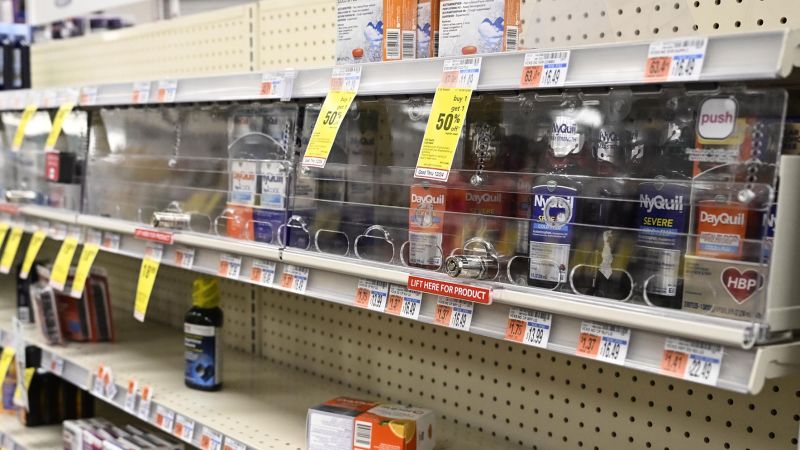 CNN
—

Throughout the pandemic, major retailers have warned of increasing theft and an increase in brazen shoplifting attempts. But a Walgreens executive now says the freakout may have been overblown.
"Maybe we cried too much last year" about the loss of merchandise, Walgreens Chief Financial Officer James Kehoe acknowledged Thursday on an earnings call. The company's shrinkage rate – merchandise lost due to theft, fraud, damage, misscanned items and other errors – fell from 3.5% of total sales last year to about 2.5% during the most recent quarter.
Kehoe's message is a notable shift from comments about theft from Walgreens and other retailers such as Walmart and Target over the past nearly three years.
Businesses and retail industry groups have sought to draw attention to shoplifting and "organized retail crime" rings that smash windows and grab aisles full of merchandise from shelves, urging lawmakers to crack down. Incidents have certainly happened: Many political leaders and local and national news outlets, including CNN, have captured viral incidents of smash-and-grab robberies.
So retailers took action. Some started locking up more products like deodorant and toothpaste, adding extra security guards and even closing stores.
Last January, Walgreens ( WBA ) said shrinkage was up more than 50% from a year earlier. The company blamed part of this increase on organized retail crime and closed five locations in the San Francisco area in 2021, citing theft as the reason for the closures.
"This is not petty theft," Kehoe said last January. "These are gangs that actually go in and empty our stores of beauty products. And that is a real problem."
But a year later, Kehoe said Thursday that the company added too much extra security to its stores.
"Probably we're putting in too much and we can pull back a little bit from that," he said of safety manning. The company has found that private security guards are "largely ineffective" at deterring theft, so instead it is deploying more police and police officers.
While Walgreens may have exaggerated the threat of shoplifting in recent years, it's true that theft has always been a problem for retailers—and that it often increases during recessions and other periods of economic hardship, when people are desperate and may feel the need to turn to petty crime to sustain themselves. In addition, newer factors such as stores with short staffing and self-checkout can make it easier for thieves to steal.
The National Retail Federation estimated shrinking costs for retailers $94.5 billion in 2021, up from $61.7 billion in 2019 before the pandemic. Shoplifting is often not reported to the police, but companies have said that theft has worsened during the Covid crisis.
"Along with other retailers, we have seen a significant increase in theft and organized retail crime across our operations," Target ( TGT ) CEO Brian Cornell said in November.
Walmart ( WMT ) CEO Doug McMillon said last month on CNBC that "theft is a problem" and "higher than it has been historically." He warned shops could close if it continues.
However, it is not clear that the numbers match.
For example, data released by the San Francisco Police Department does not support the explanation Walgreens gave that it closed five stores due to organized retail theft, the San Francisco Chronicle reported in 2021.
One of the shuttered stores that closed had just seven reported shoplifting incidents in 2021 and a total of 23 since 2018, according to the paper. Overall, the five stores that closed have had fewer than two recorded shoplifting incidents per month on average since 2018.
Similarly, a 2021 Los Angeles Times analysis of figures released by industry groups on losses due to organized retail crime found "there is reason to doubt the problem is anywhere near as large or widespread as they say."