Business
Markets improve on reports of lifelines to First Republic and Credit Suisse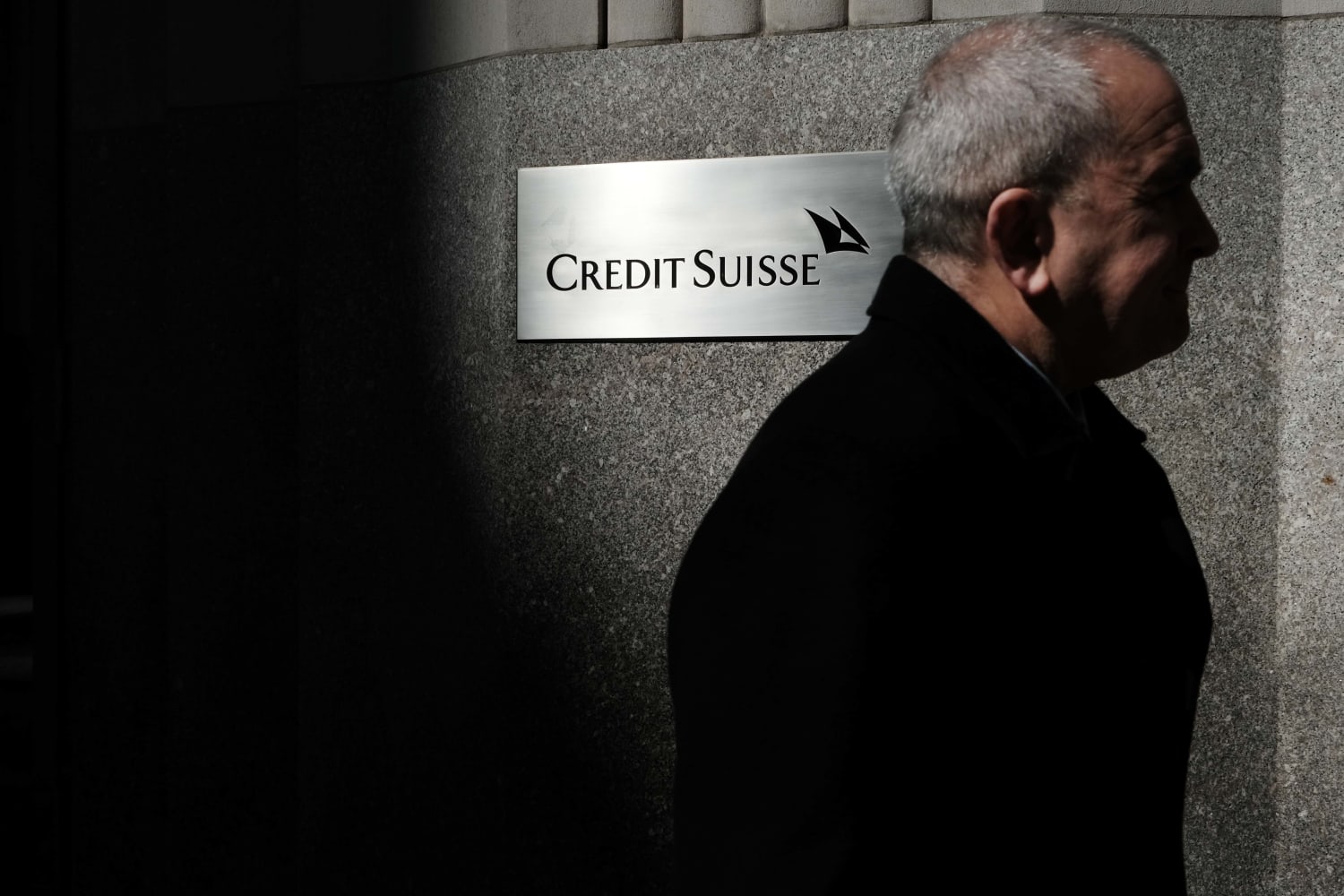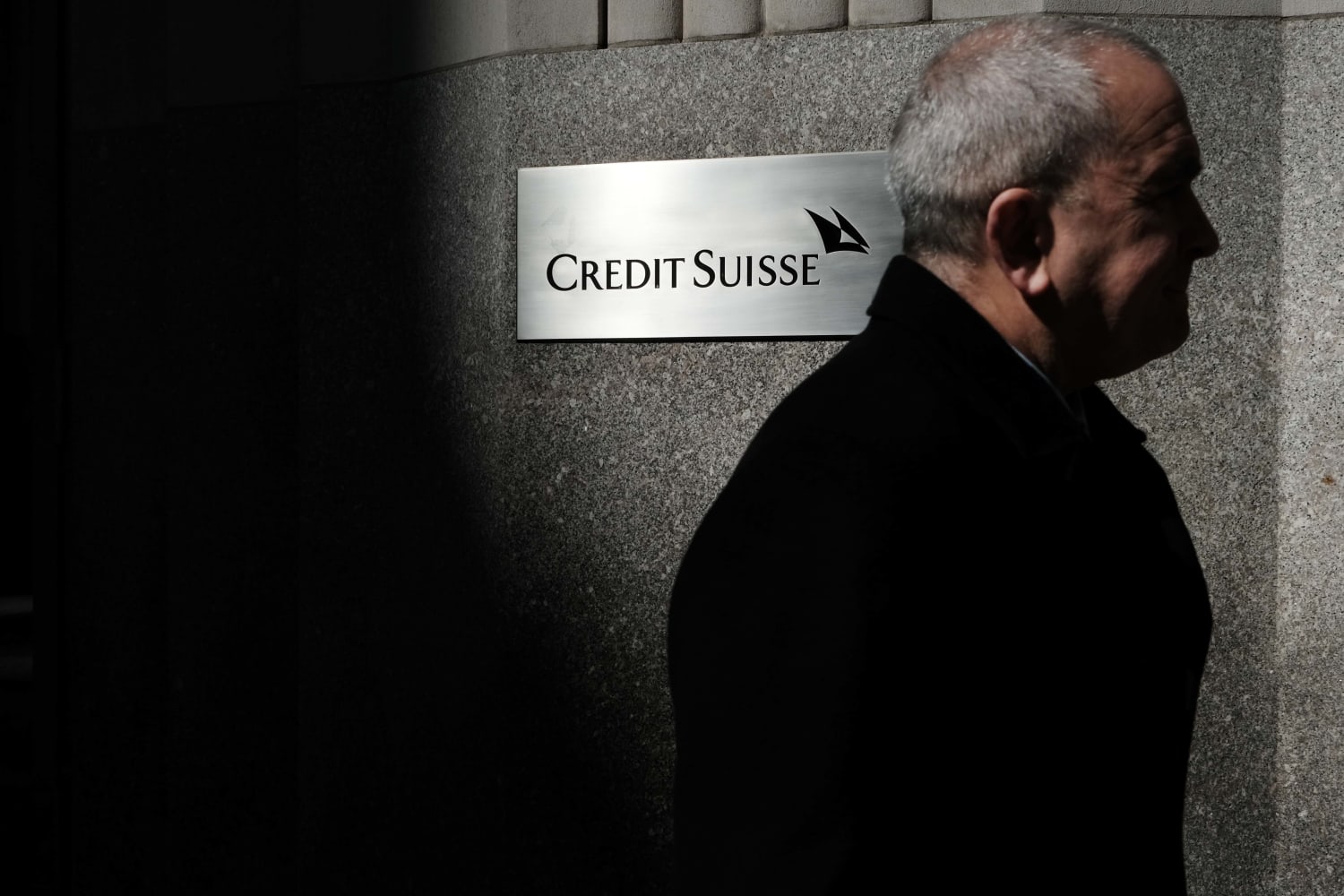 Bank stocks started to bounce back mid-day after reports that two troubled lenders received fresh financial support, easing some of the worries on Wall Street about a global banking crisis.
Shares in US lender First Republic were still down around 15% on Thursday, but rebounded from a 35% drop earlier in the day, after Bloomberg reported the bank was exploring its options, including a potential sale.
The regional bank recouped some of those losses after a Wall Street Journal report said it was in talks with financial giants including JPMorgan and Citigroup to potentially provide a cash infusion to First Republic — whose shares plunged after two credit rating agencies downgraded it to junk. status earlier this week.
None of the media reports, each citing people familiar with the discussions, have been independently confirmed by NBC News.
First Republic is among a handful of midsize and regional bank stocks that have come under pressure since the collapses of Silicon Valley Bank and Signature Bank. First Republic had the third highest share of uninsured US deposits after the two failed lenders.
The S&P was up more than 1[ads1]% Thursday afternoon, and the Dow Jones Industrial Average gained more than 170 points. A fund that collects shares in regional banks traded around 1.4% higher.
The rise followed news earlier in the day that Credit Suisse had agreed to borrow $54 billion from the Swiss central bank. Credit Suisse – Switzerland's second-biggest commercial lender – saw shares rally on the announcement, reversing a sharp decline on Wednesday as part of a broader market sell-off.
In her testimony before the Senate Finance Committee on Thursday, Treasury Secretary Janet Yellen sought to reassure markets, saying the financial sector was on solid footing.
"I can assure the members of the committee that our banking system remains healthy and Americans can feel confident that their deposits will be there when they need them," Yellen said. "This week's actions demonstrate our resolute commitment to ensuring depositors' savings remain safe."
Volatility on Wall Street came after Credit Suisse led a sell-off in bank stocks as the share price hit a record low on Wednesday. The lender's long-running problems were compounded when its biggest investor, Saudi National Bank, said earlier this week it would not offer more financial assistance because of regulatory scrutiny that would come in.
Early Thursday, the Saudi bank's chairman, Ammar Al Khudairy, said the market turmoil in shares of the Swiss lender was "unwarranted."
"If you look at how the whole banking sector has gone down, unfortunately a lot of people were just looking for excuses," he told CNBC's Hadley Gamble. "There is panic, a bit of panic – I think completely unjustified, whether for Credit Suisse or for the whole market."
Thursday's Credit Suisse action is the first major international bank to receive such a lifeline since the financial crisis in 2008, and the move could raise questions about how the banks will navigate rising inflation around the world. Last month, Credit Suisse reported its biggest annual loss since the crisis.
Problems at the bank, founded in 1856 and one of the largest in the world, have shifted the financial world's gaze from the US to Europe.
SVB, the US tech sector's favorite lender, was shut down by regulators last week, and federal authorities moved quickly afterward to guarantee all deposits, including those that exceeded the $250,000 insurance limit. Two days later, regulators in New York shut down Signature Bank, a major lender in the cryptocurrency industry.
While Credit Suisse has had its own problems distinct from those that felled SVB and Signature, analysts said higher interest rates in the United States and abroad have put pressure on the value of assets held by lenders around the world.
The Swiss bank, which has struggled with weak profitability in recent years, warned on Tuesday that a recent flow of customers withdrawing their money had slowed but "not yet reversed". The admission coincided with the revelation that Credit Suisse had found "material weaknesses" in its financial reporting for 2021 and last year.
The bank has faced one scandal after another in recent years. It was convicted in connection with a money laundering plot involving a drug ring last summer. And it has had significant entanglements with a collapsed hedge fund and a bankrupt UK lender.