A California man was sentenced to more than a year and a half in federal prison to threaten to kill the family of the Federal Communications Commission leader Ajit Pai over the repatriation of Obama era net neutrality regulations.
Marka Man, 33, of Norwalk, sent Pai three emails in December 2017, with the first accusing him of being responsible for a child who committed suicide over precisely the neutrality abolition, said a Justice Department statement. The other listed three places in and around Arlington, Va., And contained death threats to Pai's family. The third had no text, but included a picture depicting Pai with his family in the background.
"Threats to actually killing a federal civil servant's family due to disagreements about politics are not just unpredictable, it's criminal," said G. Zachary Terwilliger, US lawyer for the Eastern District of Virginia.
YOUR INTERNET USE MAY BE CHANGING THE NETWORKNUTALITY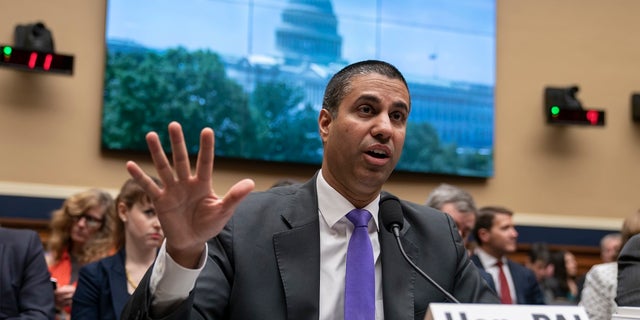 The FBI drew the emails to the man and he admitted sending them when they were confronted with agents.
The reversal of the neutrality rules came into force in June, months after the FCC voted to dismantle the online disclosure rules. The rules prevented providers from favoring their own services or specific customers over their competitors.
CLICK HERE TO GET FOX NEWS APP
The agency claimed that relinquishment would get rid of burdensome rules and add customer security and increase transparency.
Source link