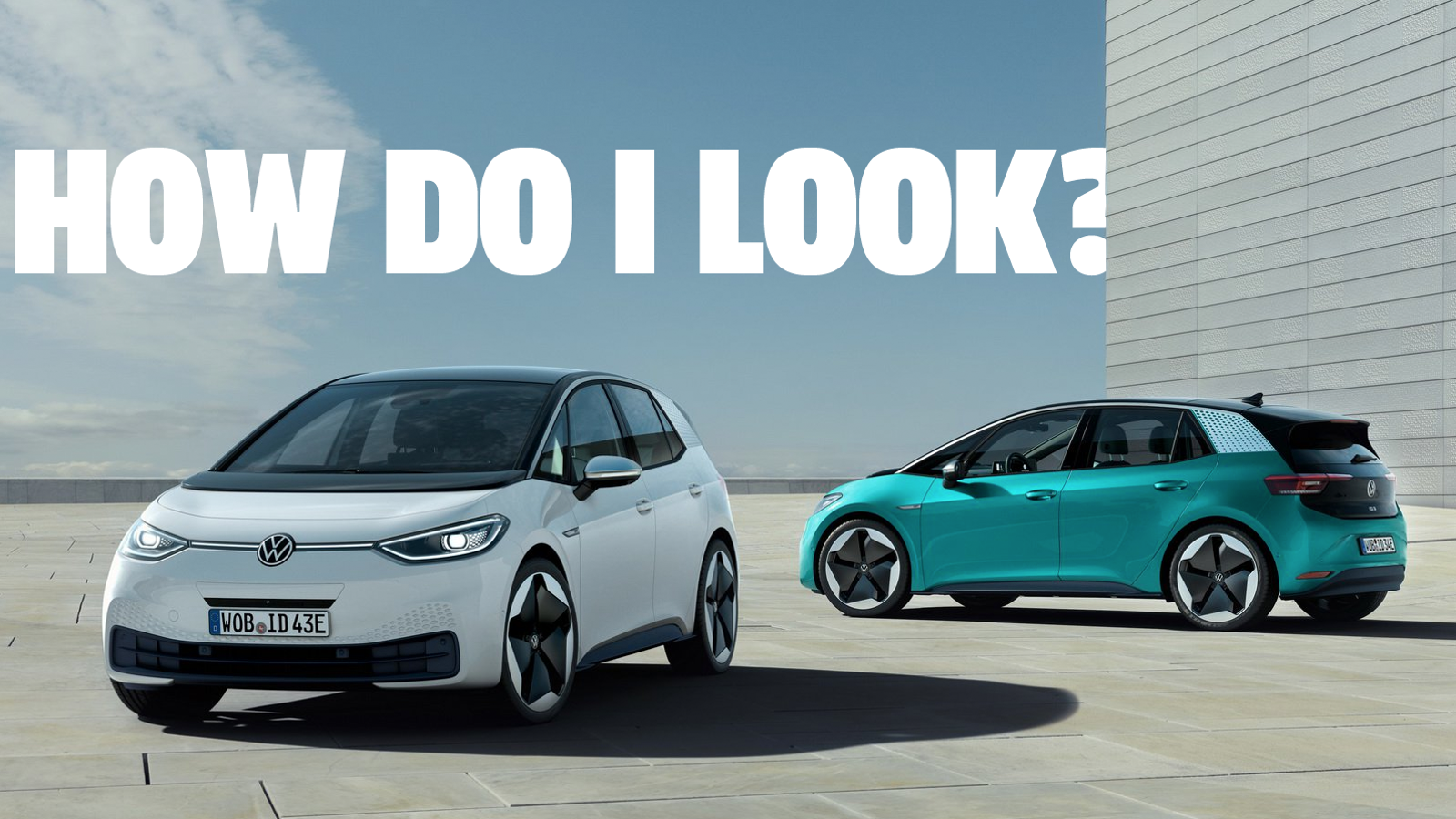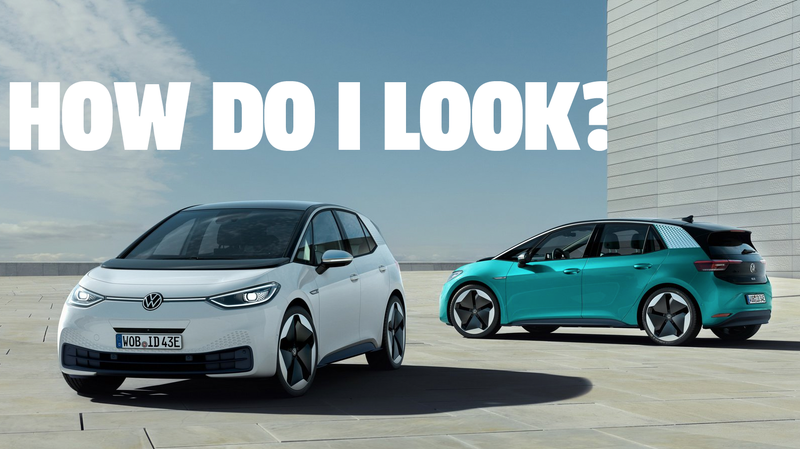 Just before the Frankfurt International Motor Show begins tomorrow, Volkswagen unveiled the final production version of what is probably their most important car in decades, ID.3. You can think of ID.3 as a Golf translated into an electric vehicle via Volkswagen's new MEB modular electric platform. It's not a Golf that has been reworked to run on electrons instead of dead dinosaurs, it's an electric car designed from the same core belief as Golf; As such, it's not as much EV Golf as it is an EV that plays the same role as Golf.
And that role is an important one, as Golf has been Volkswagen's do-and-go car ever since Golf / Rabbit replaced Beetle as VW's personal car in the mid-1970s.
It's not an SUV; there is something far more rational, a real hatch, a useful volume of space with an opening at the back that is set at a ride height that is just fine. Of course, this means that we will not get such a rational vehicle here in America, but instead will get hooked high on large tires and called a "crossover" because we have some lingering national brain problems.
But, for now, let's look at some of the interesting design decisions VW made here. What is most interesting about this EV, which will compete quite directly with the Tesla Model 3 and Chevy Bolt on price and range, is that it manages to divide the difference between the stylish and appealing Model 3 and the practical but frumpy Bolt. [19659007] Illustration for the article titled Let's look at the design of the Volkswagen ID3 "/>