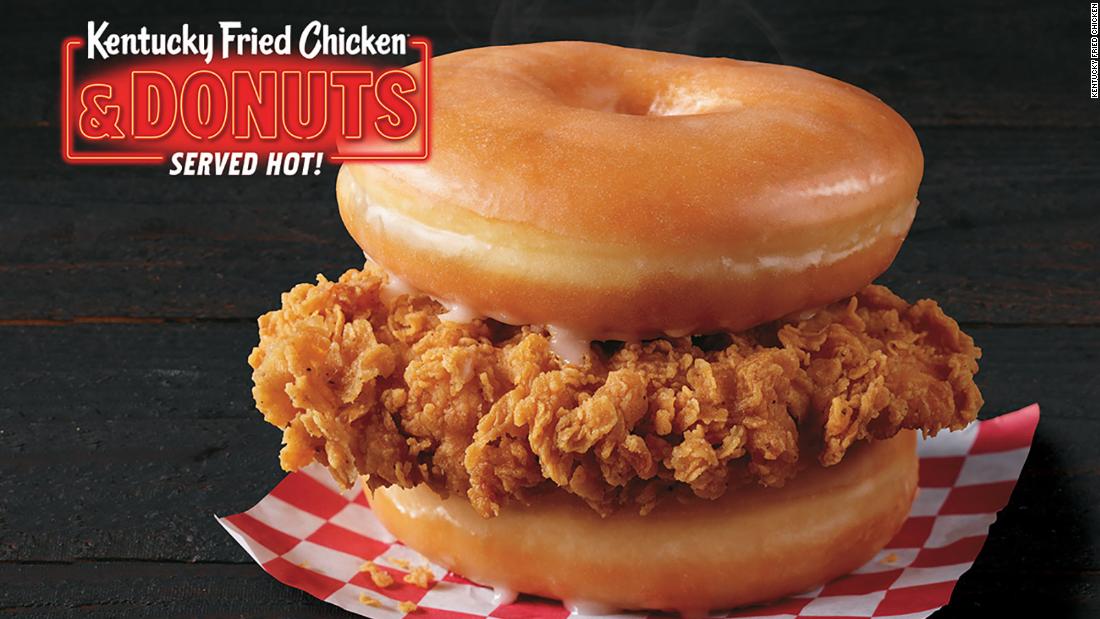 KFC announced that they will test a new combination of fried chicken and glazed donuts from September 16 – a feature that is either brilliant or insane.
Customers have two options: a chicken and donut basket meal for $ 5.49, which includes chicken tenders or bone chicken plus a donut; or a $ 5.99 chicken sandwich with a fried chicken patty between two donuts – the much more exciting option.
And if you just want the donut? You can add one to one dollar meal.
To be honest, the combination is salty and sweet a bit enticing. It's basically like chicken and waffles, right? And that donut burger is already a staple at state fairs across the country.
Maybe KFC is onto something.
Or maybe they're just trying to take advantage of some chicken sandwich mania. Who am I to say?
Regardless, the new items will only be available for a limited time, although KFC did not say when it would end. And they aren't available nationally yet ̵
1; only in Norfolk and Richmond, Virginia and Pittsburgh.
However, they are not in Kentucky. Hmmmm.
If weird fried chicken sandwich combinations are your thing, KFC also created a Cheetos chicken sandwich over the summer. So this may not be the last of the chicken sandwich game we see from KFC.
Source link